Thai printers withhold New York Times edition because of 'sensitive' article about King Bhumibol's health and succession
The king is aged 87 and in poor health
Andrew Buncombe
Tuesday 22 September 2015 15:23 Comments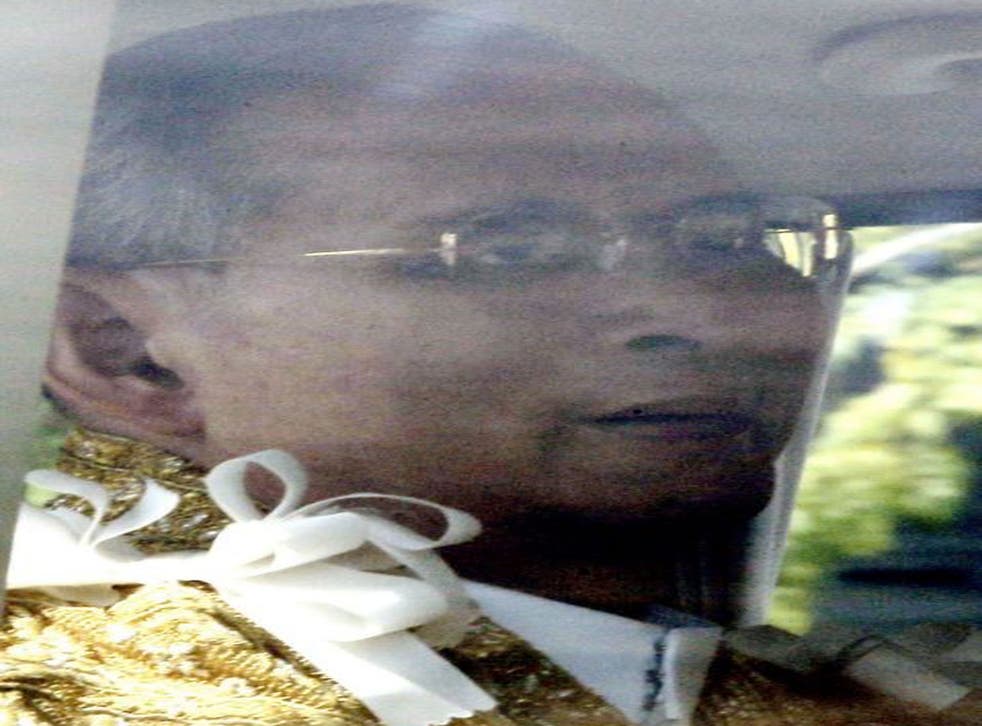 Thai readers of the print edition of the New York Times were disappointed today after a local printer chose not to publish it because of an article on the future of the Thai monarchy it called "too sensitive to print".

The article, headlined "As Thai king ails, crown's future unclear," discussed the declining health of 87-year-old King Bhumibol Adulyadej and concerns about the monarchy's succession.
It was published on the front page of the paper's Asia editions. 

In an email sent to subscribers, the newspaper said the decision to block Tuesday's edition was made by its Thailand-based printer, the Associated Press said.
"Today's edition of the International New York Times was not printed in Thailand because it includes an article that our locally contracted printer deemed too sensitive too print," the newspaper said. 

"This decision was made solely by the printer and is not endorsed by the International New York Times," it added, referring readers to its website where the Asia edition could be accessed online, as well as its smartphone and tablet apps. 


In truth, there was little new or startling in the article, but any discussion of the monarchy is an extremely sensitive subject in Thailand, where strict lese majeste laws make criticism of the royal family punishable by up to 15 years in prison.
The situation has become more difficult since a military coup in May 2014 led by Prayut Chan-o-cha, a general who has appointed himself head of the junta.

 Over the past year, there has been a significant increase in lese majeste convictions, which rights groups say is part of a wider crackdown on critics and dissent.
Most Thais hold deep respect for King Bhumibol but there is intense anxiety about the issue of who will succeed him.
The designated heir is the jet-setting crown prince, Maha Vajiralongkorn, a man with little public empathy and with a controversial reputation.
One US diplomatic cable obtained by Wikileaks said of him: "Crown Prince Vajiralongkorn neither commands the respect nor displays the charisma of his beloved father, who has greatly expanded the prestige and influence of the monarchy during his 62-year-reign."
Many Thais would prefer Princess Maha Chakri Sirindhorn, the crown prince's sister, who has won some hearts through her charitable causes. She is technically prohibited by palace tradition.
Some analysts believe the jostling and maneuvering for position ahead of the king's death by officials and palace courtiers is responsible for much of the political turbulence that has rocked Bangkok and other Thai cities in recent years and the clashes between Red shirt and Yellow shirt factions.
Andrew MacGregor Marshall, a journalist and author of a book on Thailand's monarchy, titled A Kingdom in Crisis, has examined the ramifications of the succession battle. Mr Marshall left Thailand several years ago to write his book, which is banned in the country.
Register for free to continue reading
Registration is a free and easy way to support our truly independent journalism
By registering, you will also enjoy limited access to Premium articles, exclusive newsletters, commenting, and virtual events with our leading journalists
Already have an account? sign in
Join our new commenting forum
Join thought-provoking conversations, follow other Independent readers and see their replies