Bodies found stuffed with concrete on riverbank believed to be political activists, say Thai police
Men found handcuffed in sacks dumped in Thailand's Mekong river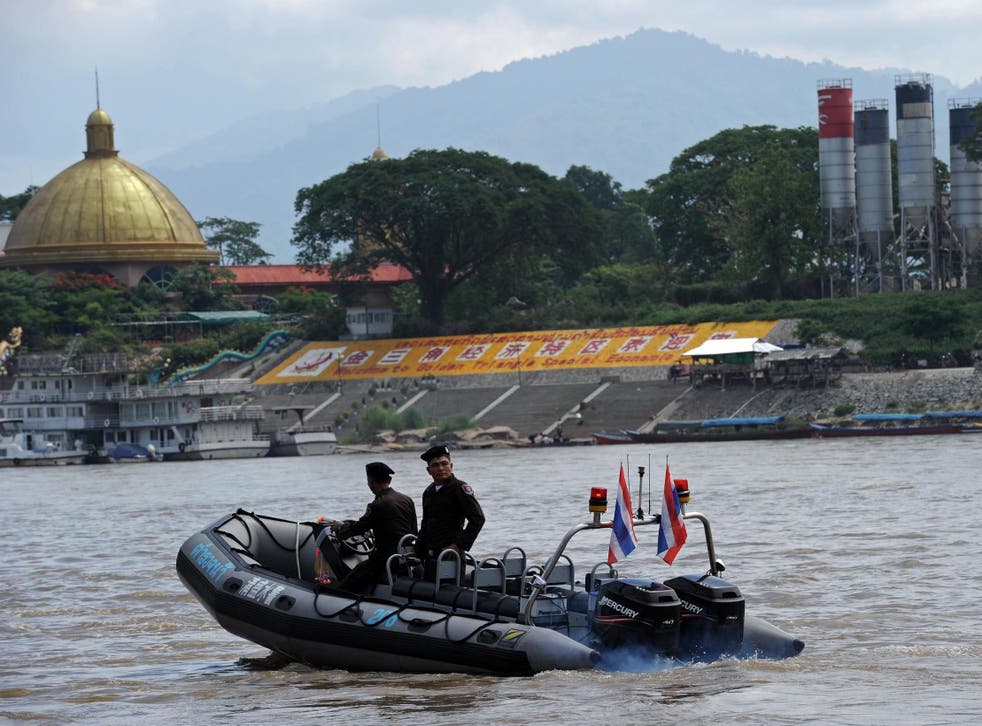 Thai police are investigating the suspected murder of two political activists after a pair of bodies washed up stuffed with concrete on the banks of the Mekong river.
The men's bodies were found handcuffed in sacks in the northeastern Nakhon Phanom province on Monday. Their ankles were tied together and their stomachs had been cut open and filed with chunks of concrete, police said.
The victims have not yet been identified but it is believed they could be political activists who disappeared in Bangkok.
Relatives of the missing men have asked to see the bodies in the hope of identifying them, reported the Bangkok Post. Police will also be conducting DNA tests.
Nakhon Phanom police commander Thanachart Rodkhlongtan said the men were thought to have been murdered about a week ago.
Handcuffs found on the bodies were often used in Laos and Vietnam, he added.
Human Rights Watch has previously accused the Thai government of failing to protect campaigners.
At least 60 environmental or land rights activists have been killed or have vanished in Thailand over the last 20 years, according to human rights group Protection International.
Join our new commenting forum
Join thought-provoking conversations, follow other Independent readers and see their replies