Ferris wheel catches fire at dinosaur theme park in Bangkok
No injuries are reported following the blaze
Elsa Vulliamy Comments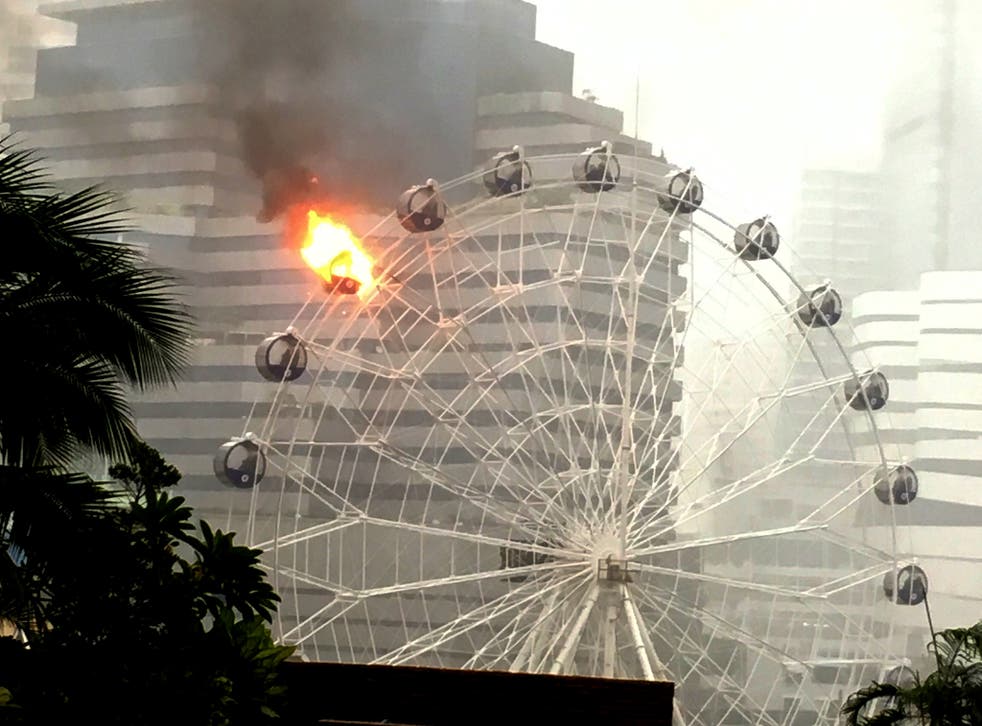 A ferris wheel at a newly opened amusement park in Thailand caught fire during a major thunderstorm.
The fire broke out at Bangkok's Dinosaur Planet theme park, which opened a month ago, when one of the pods on the park's 50-foot 'Dinosaur Eye' caught alight at around 2.30pm on Saturday.
The ride was empty at the time of the fire, as operations had been stopped prior to the storm as part of Dinosaur Planet's standard safety protocol.
Photos and social media posts showed the pod ablaze, with black smoke billowing into the air.
Fire services were quickly dispatched to the scene, and the park reported no one was injured.
The cause of the fire is still being investigated, but officials say it could be due to an electrical short-circuit. The rest of the park is open for business.
Register for free to continue reading
Registration is a free and easy way to support our truly independent journalism
By registering, you will also enjoy limited access to Premium articles, exclusive newsletters, commenting, and virtual events with our leading journalists
Already have an account? sign in
Join our new commenting forum
Join thought-provoking conversations, follow other Independent readers and see their replies