Thailand beach murders: Hannah Witheridge 'was raped by two men before being killed'
The 23-year-old student was found dead alongside David Miller on Koh Tao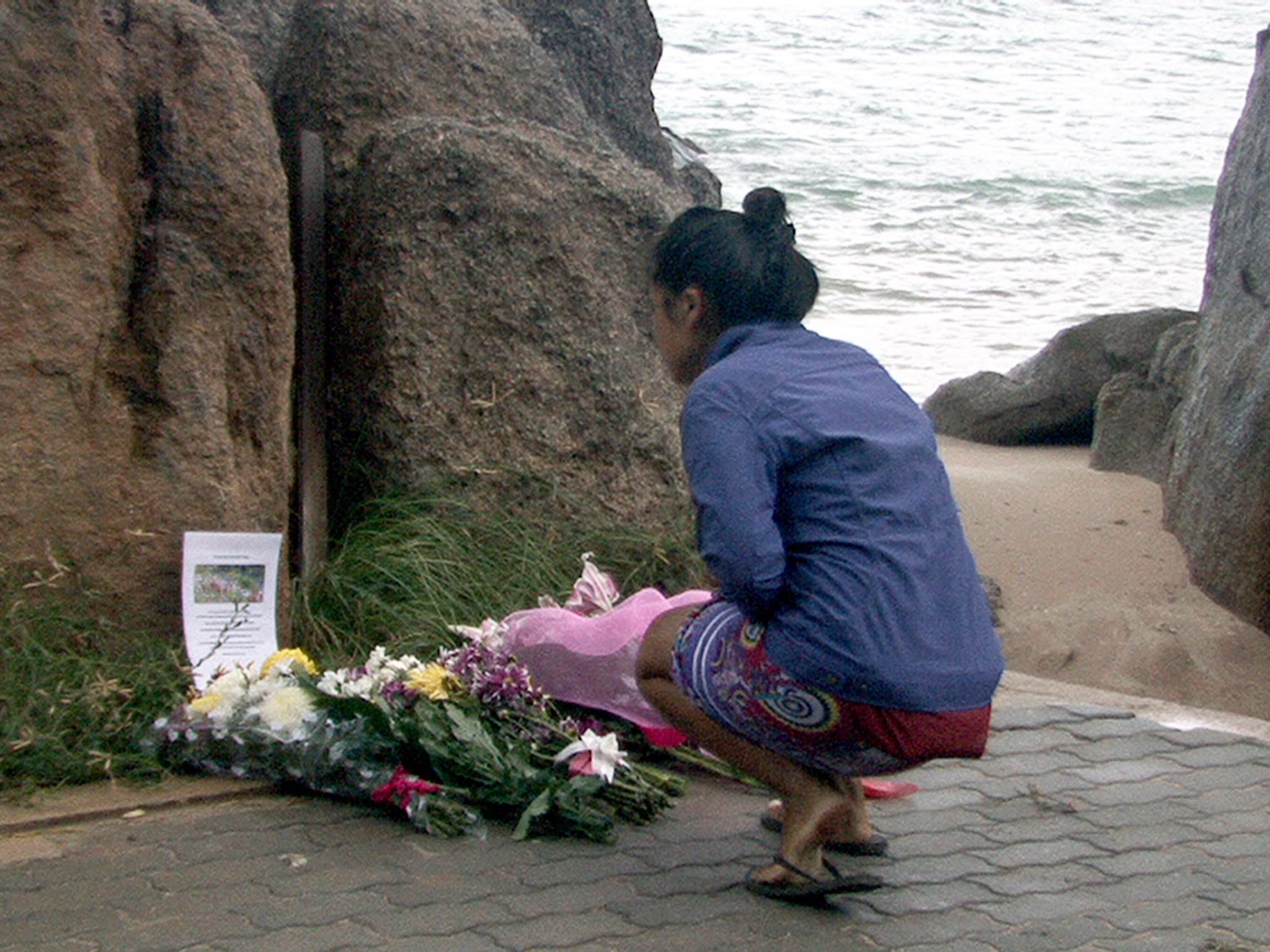 A British student found dead in Thailand was raped by two men while another watched before she was murdered, police have said.
No suspects have yet been arrested for killing Hannah Witheridge, 23, and 24-year-old David Miller but three people are believed to be involved.
Lieutenant General Panya Mamen, police commissioner for the island of Koh Tao, told the Bangkok Post: "Two of the suspects raped and killed Witheridge while another one witnessed the murder.
"We're confident we have a very high chance of finding the suspects."
Two different semen samples collected from her body are the basis for DNA analysis being used to test hundreds of men.
The pair's bodies were found on a beach on the tiny island, which is marketed as a palm-fringed paradise for foreign tourists, on 15 September.
Post-mortem examinations revealed that Ms Witheridge, from Great Yarmouth, died from head wounds, and Mr Miller, from Jersey, was killed by severe blows to the head and drowning.
A bloodstained garden hoe, believed to be the murder weapon, was found nearby.
Officers have collected 200 DNA samples from people on Koh Tao and the results are expected later this week.
All previous suspects have been released and a group of Thai footballers are the latest to be questioned by police amid criticism that the hunt for the killers has stalled.
A spokesman for the Royal Thai Police confirmed that DNA samples were taken from "more than eight" footballers - who reportedly threw a late-night party at the nightclub where the victims spent their final hours - and officers were awaiting the results.
In pictures: Thailand beach murders
Show all 12
Last week police colonel Kissana Phathanacharoen announced the offer of a 700,000 baht (£13,300) reward for information leading to arrests.
Ms Witheridge and Mr Miller did not know each other from at home in the UK and are believed to have met on holiday.
CCTV footage shows them leaving a bar together just hours before their battered bodies were discovered on a beach.
Ms Witheridge, who was doing a post-graduate speech and language therapy course at the University of Essex, was travelling with three female friends and had only arrived on Koh Tao, or Turtle Island, three before her death.
Mr Miller, from Jersey, was studying civil and structural engineering at Leeds University and was travelling in South East Asia following a work placement in Australia.
His father, Ian, earlier said that he believes his son stepped in to help Ms Witheridge during an altercation.
He told the Daily Mail: "It has become clearer and clearer that it is quite likely David was stepping in to help a girl who was in trouble."
Thailand has been suffering large losses in tourist revenue following the murders and the martial law imposed following May's military coup.
In an effort to ease safety fears, the tourism minister Kobkarn Wattanavrangkul has outlined a plan for identification wristbands for visitors and a "buddy system" to keep them safe.
The programme, which could impose a curfew on bars, is still being discussed and is expected to meet with resistance from tourists if imposed.
Thailand's military ruler Prayuth Chan-ocha had earlier provoked outrage by suggesting that "beautiful" female visitors to his country should not expect to be safe in bikinis.
Additional reporting by agencies