Thailand Cabinet approves same-sex partnerships but activists warn of 'fake equality'
Civil Partnership Act grants LGBTQ+ couples nearly same legal rights as heterosexual married couples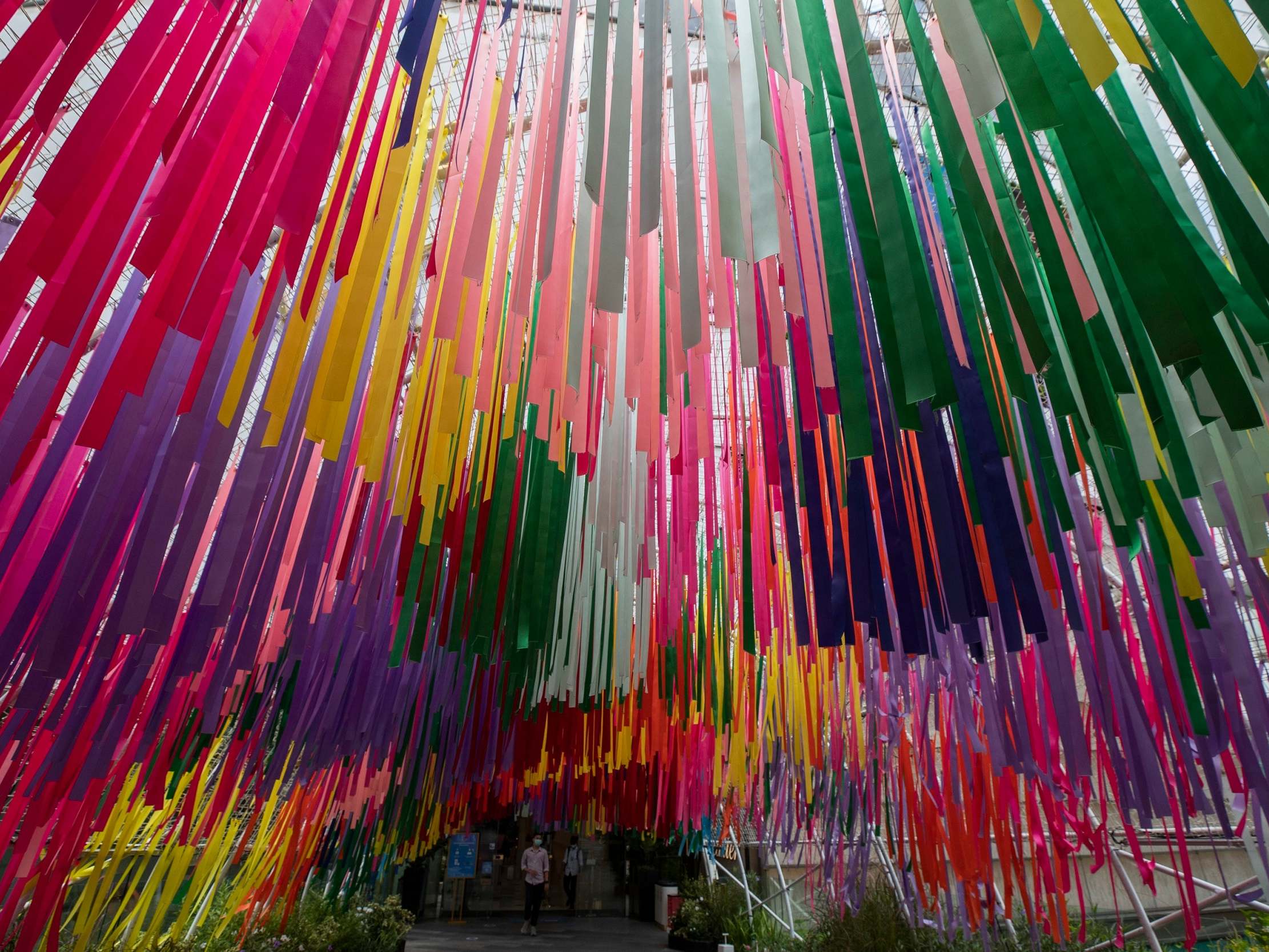 Thailand's cabinet has approved a civil partnership bill that would grant same-sex unions legal status similar to that of heterosexual marriages.
The draft Civil Partnership Act and amendments of the Civil and Commercial Code was passed on Wednesday and will be sent to Parliament for approval, said deputy government spokesperson Ratchada Thanadirek.
But activists have criticised the bill, describing it as "fake equality" as it does not go far enough to ensure marriage equality among all citizens.
The hashtag "No Same Sex Union Bill" became a trending topic on Twitter in the country with netizens calling for a same-sex marriage law.
Two MPs from the Move Forward political party, which pushed for a marriage equality bill, said in a statement on Wednesday that the civil partnership bill still does not equate to marriage equality and warned citizens not to be misguided.
According to Thai newspaper Prachatai, Tannawin Sukkhaphisit and Tunyawaj Kamolwongwat explained that the use of the terminology "civil partner" has not been used in Thai legislation before, and the bill therefore does not grant civil partners the same rights and protections as spouses.
Ms Sukkhaphisit also questioned why there was a need for separate legislation, and raised concern that the bill may worsen stigma against the LGBTQ+ community in the country.
Under the bill, same-sex couples will be able to register their partnership as long as they are both at least 17 years old and at least one partner is a Thai citizen.
It grants a number of legal rights that are the same as those held by married heterosexual couples, but stops short of defining the union as a marriage. These rights include the ability to adopt a child and have the same inheritance rights as conventional married couples.
But it is unclear if one partner in the civil partnership will be allowed to make medical decisions on behalf of the other, if they can take their partner's last name, receive benefits from their partner's social security fund, or if foreign nationals in a civil partnership will be eligible for a marriage visa.
The Civil and Commercial Code amendments specify further regulations for civil unions, such as barring involvement in more than one partnership at a time and declaring that the right to alimony for a partner in a disbanded union is lost when they form a new one.
Kittinun Daramadhaj, president of LGBTQ+ rights organisation Rainbow Sky of Thailand, who helped write the bill, said the draft was an improvement on earlier versions, but that some members of the community believe it does not go far enough to ensure equal rights.
Additional reporting by agencies
Join our commenting forum
Join thought-provoking conversations, follow other Independent readers and see their replies