Thailand election: Court bans political party that nominated princess for prime minister
Ubolratana Mahidol calls decision to dissolve group 'sad and depressing'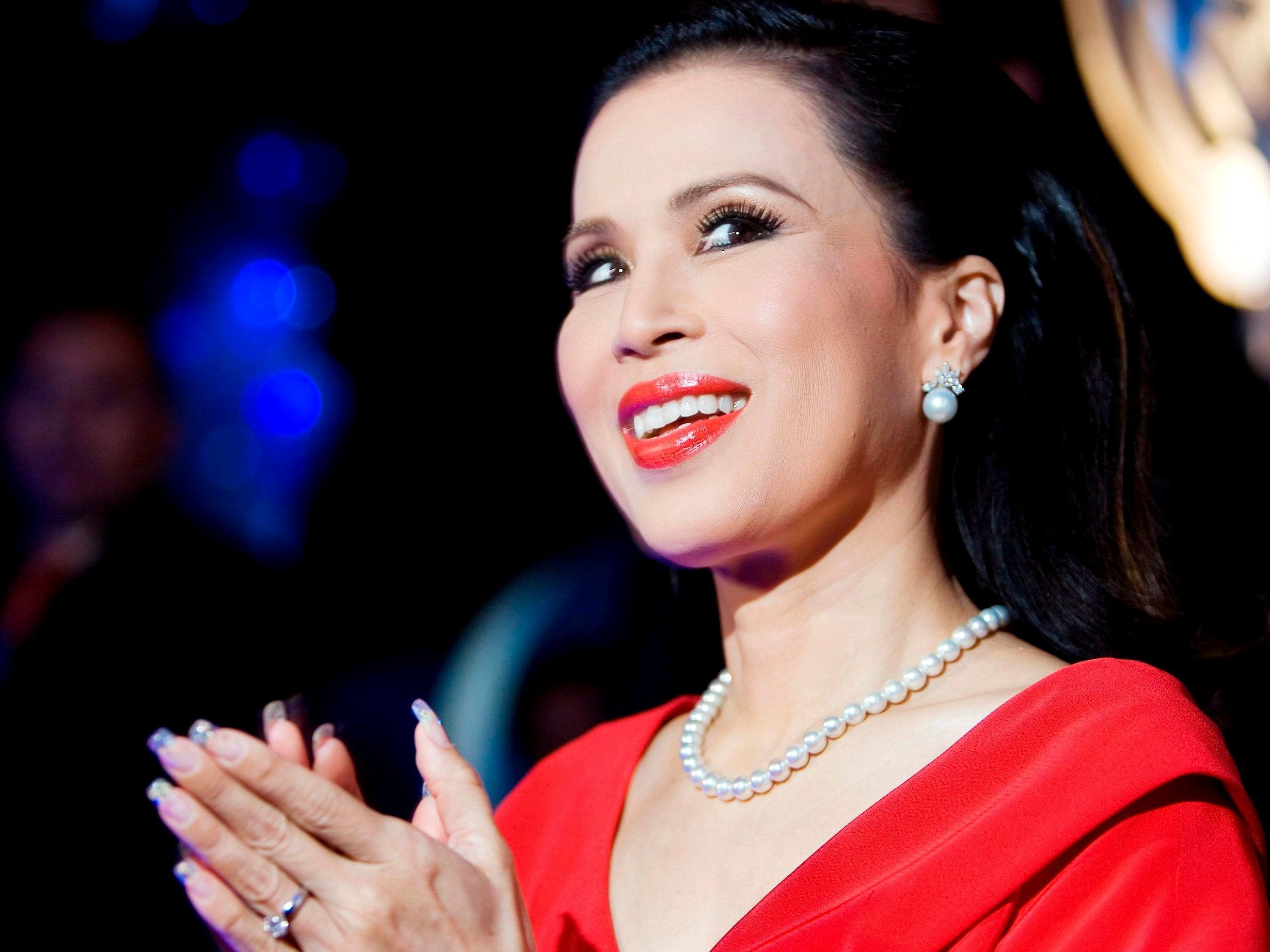 A political party in Thailand has been forced to disband after nominating the king's sister as its candidate for prime minister.
Members of the Thai Raksa Chart Party's executive board were also banned from political activity for 10 years by the Constitutional Court.
The court ruling raised fresh questions about the fairness of the upcoming general election on 24 March – the first since the military took over the country in a coup five years ago.
The Thai Raksa Chart Party, backed by exiled ex-prime minister Thaksin Shinawatra, nominated Princess Ubolratana Mahidol as its candidate for the upcoming election.
But her brother King Maha Vajiralongkorn issued a royal order calling the nomination highly inappropriate and unconstitutional the same day it was announced.
Thailand's transgender candidate
Show all 6
As legal justification for the nomination, the party pointed out that Princess Ubolratana held no formal royal titles because they were rescinded when she married an American in 1972.
But a nine-judge panel rejected this and instead followed the king's line of argument that "even though she relinquished her title according to royal laws...she still retains her status and position as a member of the Chakri dynasty".
Reacting to the ruling, Princess Ubolratana said the decision to dissolve the party was "sad and depressing" in response to a comment on her Instagram account.
Thai Raksa Chart leader Preechapol Pongpanit said: "I and the party's executives have the utmost regret over the party's dissolution, which affects the fundamental political rights and freedom of the party members and the people."
He added: "For me and the party executives, no matter what our status is, we will act for the benefit of the country."
The Constitutional Court has consistently ruled against Thaksin and his allies, whose parties have won every national election since 2001 but have twice been toppled in coups.
Support free-thinking journalism and attend Independent events
Thaksin went into exile in 2008 to avoid serving jail time on a corruption conviction he insists was politically motivated.
His populist policies delivered unmatchable electoral majorities, but he was resented by the traditional ruling class, including royalists and the military.
Many viewed the Thai Raksa Chart as a proxy for Pheu Thai, the main pro-Thaksin party, to get more seats.
Join our commenting forum
Join thought-provoking conversations, follow other Independent readers and see their replies