'Magic' cards sold in Thailand to cure diseases 'found to emit dangerous levels of radioactivity'
Locals allegedly place £38 cards on different parts of their body and even dip them in drinking water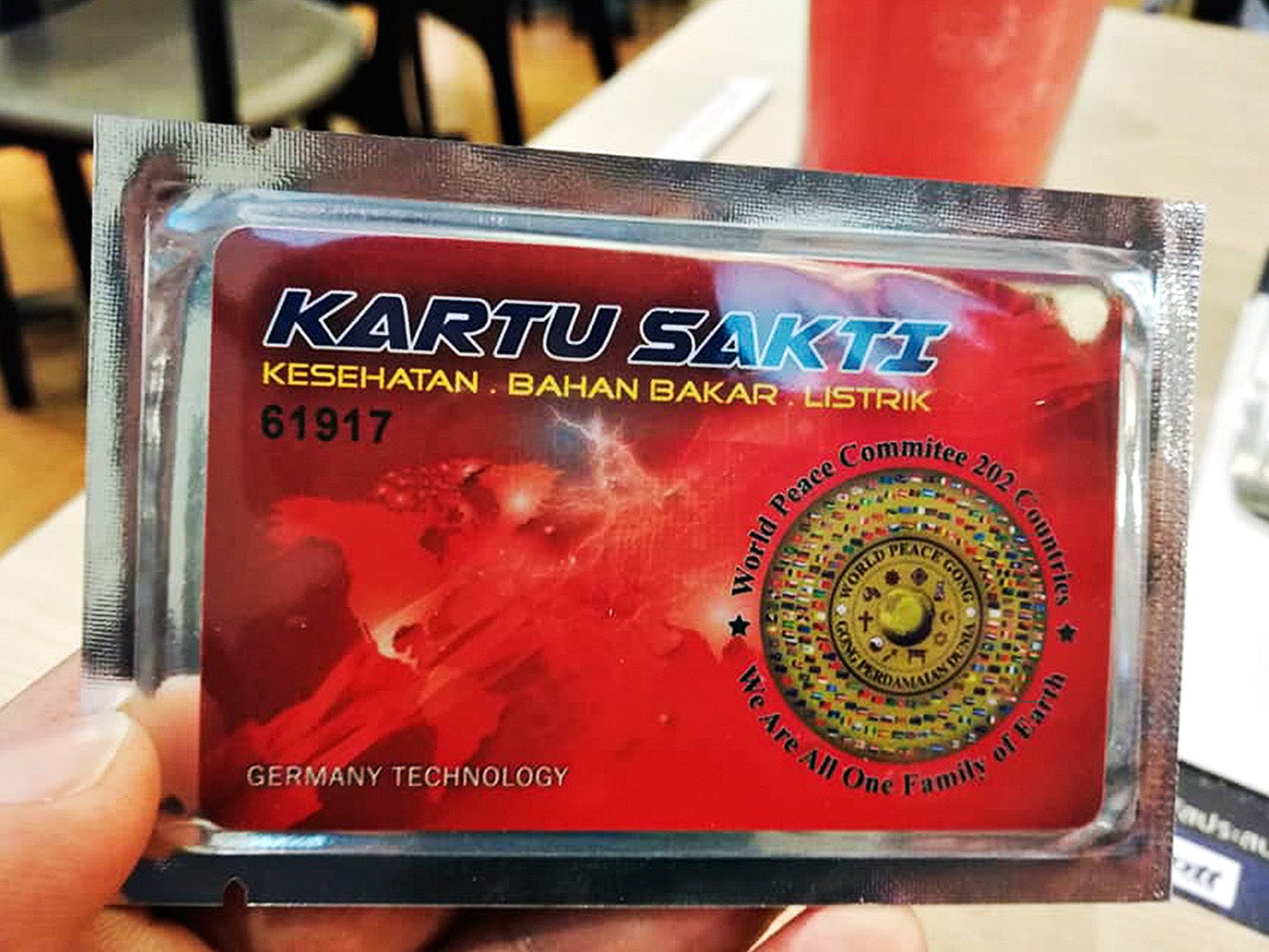 "Magic cards" being sold in Thailand as a cure-all for diseases have reportedly been found to emit dangerously high levels of radiation.
The bogus cards, allegedly produced by a company called Expert Pro Network, are being bought in the northeastern province of Khon Kaen for up to 1,500 baht (£38) by locals, who put the cards on different parts of their bodies and even dip them in drinking water, the Bangkok Post reported.
But according to the newspaper, the Office of Atoms for Peace (OAP), Thailand's nuclear research department, found some of the plastic cards were emitting radiation up to 350 times the safe limit for humans.
Subsequent X-rays reportedly showed the cards had the radioactive elements uranium and thorium spread across their surface.
"We are currently trying to analyse the degree of radioactive contamination in the area," the OAP were reported as saying in a statement.
Illegal tour of Chernobyl visits forgotten sites
Show all 25
"Dipping the cards into drinking water may contaminate it with carcinogenic particles, which increase the risk of cancer," it added. "As such, members of the public should refrain from using the cards, to prevent unnecessary exposure to radioactivity."
According to a photo shared by Thai chemist Weerachai Phutdhawong, the cards display a title in Indonesian reading "Magic Card" with the tag-line, "Health, fuel, electricity", beneath.
As well as an ID number, the card claims to be developed using "Germany technology" and has the stamp of the World Peace Gong, a symbol to promote peace devised by Indonesia in the wake of the 2002 Bali bombings.
The cards feature no information about their claimed medicinal properties, but the company supplying them reportedly told villagers they emitted "power" that could help boost health.
Professor Phutdhawong, of Kasetsart University, said in a Facebook video he found the radioactive elements in white powder which he discovered compressed between the two sheets of plastic when he cut a card in half, according to Khao Sod, a Thai newspaper.
People with cards were advised to ask Thailand's Institute of Nuclear Technology about how to safely dispose of them.
Chernobyl: Official Trailer (2019)
Thanat Surin, owner of Expert Pro Network, denied the cards were dangerous and said he will "demand justice" for his company, following allegations the cards are part of a larger pyramid scheme.
"We have been damaged by being portrayed as a scam, a pyramid scheme. It's not true. I have a legitimate business selling supplements that is unrelated to the energy cards," he said. "[The card] worked when I used it myself."
But last week a health official in Songkhla, the province in which Expert Pro Network is located, filed a criminal complaint against the company's food supplements, which the officials alleged were sold with fake serial numbers and misleading labels.
The OAP and Thailand's Institute of Nuclear Technology could not be reached for comment.
Join our commenting forum
Join thought-provoking conversations, follow other Independent readers and see their replies