Thailand jails man for 35 years for insulting the monarchy on Facebook
Heaviest sentence ever handed down for crime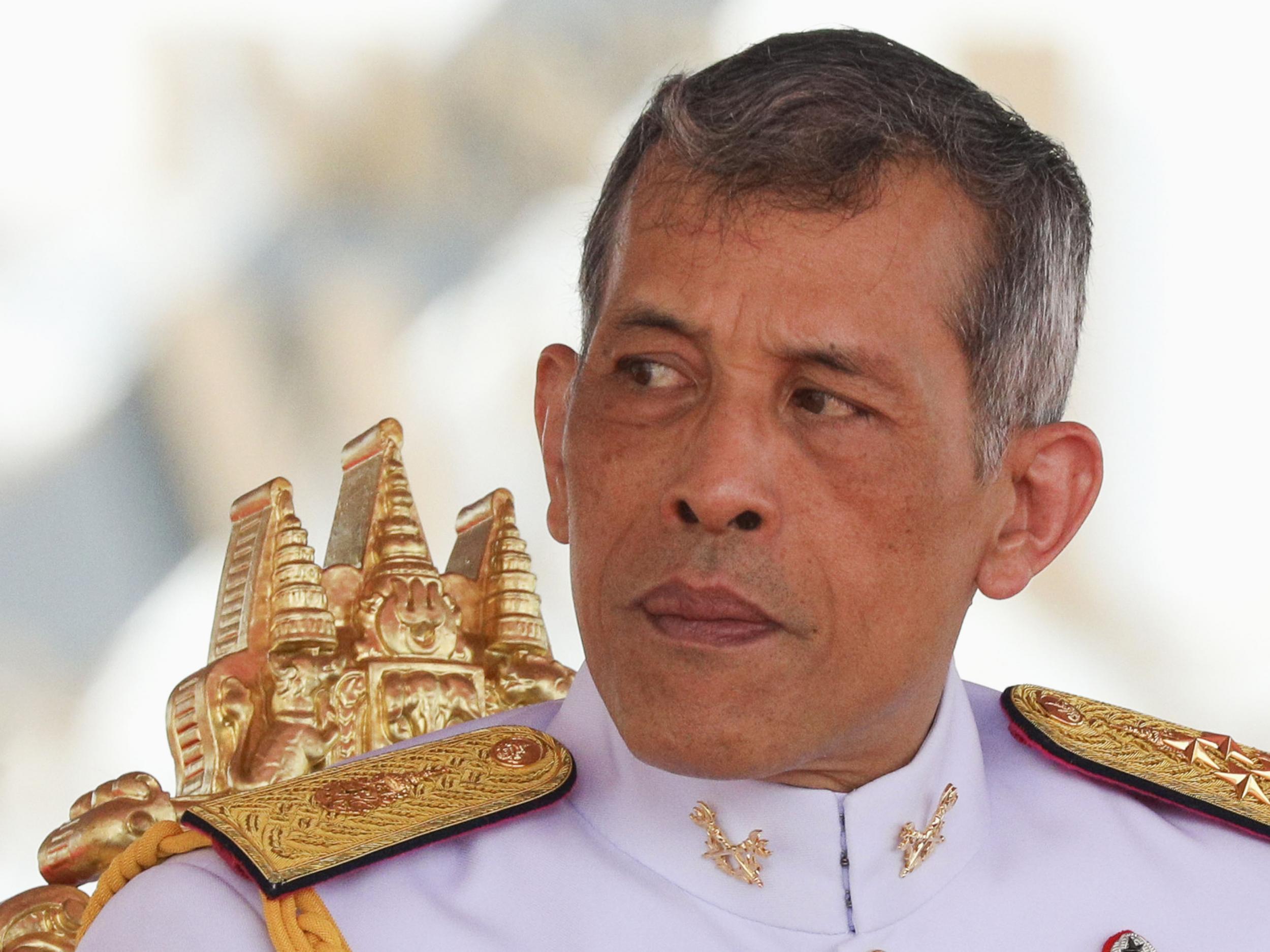 Thailand has delivered its harshest sentence ever for insulting the monarchy, jailing a man for 35 years.
The Bangkok military court sentenced 34-year-old former insurance salesman Vichai Thepwong to 70 years' imprisonment on 10 counts of lese-majeste, but halved the sentence because he had pleaded guilty.
The conviction is the heaviest sentence yet, beating a 30-year sentence handed down in 2015.
Lese-majeste – insulting the monarchy – is punishable by three to 15 years' imprisonment per incident.
Public pray for dying king in Thailand
There has been a sharp rise in cases since a military took power in a coup in 2014 and decreed that lese-majeste would be prosecuted in military courts. Critics of the law say it is often used as a tool of political repression.
The upsurge in cases came as Thailand was undergoing a royal transition, with the decline and death in October last year of King Bhumibol Adulyadej, and his succession by his son, now King Maha Vajiralongkorn.
Vichai's apparent motive in posting the defamatory messages was to cause trouble for a former colleague he believed had cheated him, said a case summary on the Thai Lawyers for Human Rights website.
He was arrested in the northern Thai city of Chiang Mai in 2015 and has been in a Bangkok prison ever since. His lawyer said Vichai would not appeal against the court's verdict.
"He wants the case to end, and wants to petition for a royal pardon," said Khumklao Songsonboon, who works for Thai Lawyers for Human Rights.
Thailand's lese-majeste law is the world's harshest and routinely draws criticism from the United Nations and human rights groups.
"The lese-majeste provision of the Thai Criminal Code is incompatible with international human rights law," United Nations Special Rapporteur David Kaye said in a February statement, declaring that the law has "no place in a democratic country".
The military government says the law is necessary to safeguard the monarchy and national security.
In recent months, several Thai officials have threatened Facebook with legal sanctions if it failed to remove defamatory posts in a timely matter.
World news in pictures
Show all 50
Facebook says it complies after Thai courts order it to block illegal material.
On Friday, another Thai man was sentenced to five years in jail for uploading an audio-file regarded as insulting to the monarchy. His sentence was also halved after he pleaded guilty.
Associated Press and Reuters contributed to this report
Join our commenting forum
Join thought-provoking conversations, follow other Independent readers and see their replies