British three-year-old boy drowns after falling into pool at Thailand water park
Child with parents and seven-year-old brother at Blue Tree Water Park in Phuket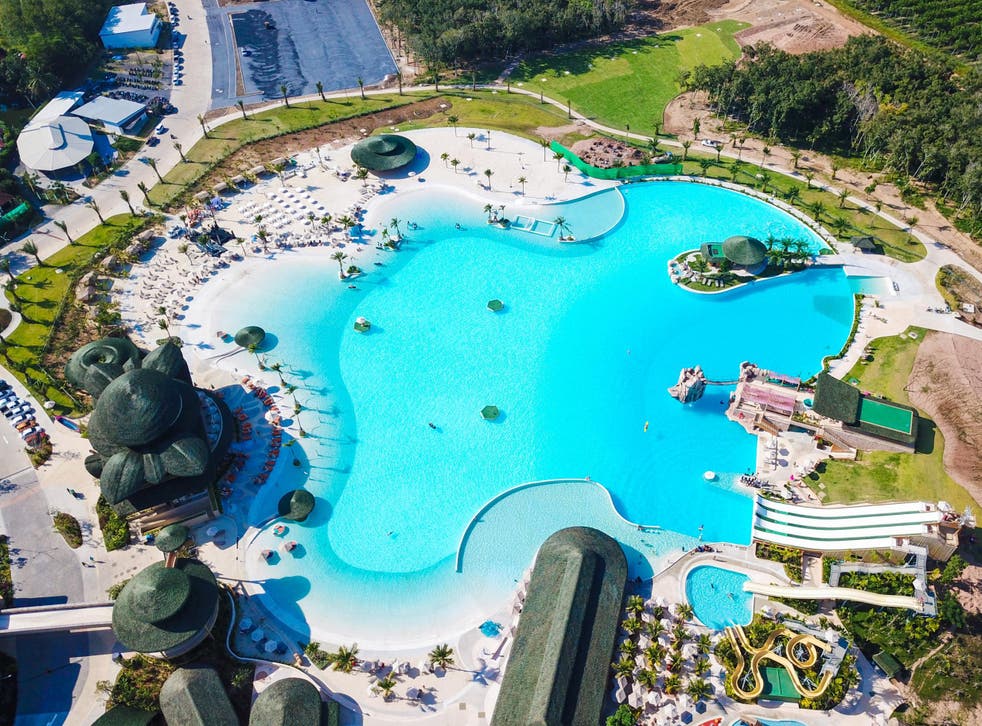 A three-year-old British boy has drowned after falling into a pool at a water park in Thailand.
The child is understood to have been with his seven-year-old brother and parents at Blue Tree Water Park, in Phuket, when he fell into a pool about 120cm deep on Sunday.
His mother told police she had been watching her older son in the water when the younger boy ran along the edge of the pool before suddenly slipping into the landing area of a busy slide, the Bangkok Post reports.
She called for help and a lifeguard went into the pool and pulled the unconscious boy from the water.
The child was rushed to Talang Hospital, where he was later pronounced dead.
World news in pictures

Show all 50
Police said his diving instructor father and his mother were "very upset" and "crying uncontrollably" at the edge of the pool after the incident.
Blue Tree Water Park, which only opened last year, said it was "deeply distressed" by the "tragic accident".
It added in a statement: "A three-year-old boy wandered into the landing pool area of the busy slide area.
"He stumbled and fell under water after which he was spotted by one of the lifeguards on duty who came to his immediate assistance.
"'He was given mouth-to-mouth resuscitation and rushed to Thalang Hospital by an ambulance that arrived promptly after being called.
"Sadly he could not be revived. The landing pool area is strictly for those coming down the slides.
"There are highly-trained life guards positioned at the bottom of the slides to watch people coming down for the purpose of ensuring their safety.
"His parents are understandably devastated and we continue to offer our support in any way possible.
"We are all deeply upset by this extremely sad incident."
Join our new commenting forum
Join thought-provoking conversations, follow other Independent readers and see their replies