The China Dream: new leadership pledges reform
President Xi Jinping promises renaissance while cutting corruption and tackling pollution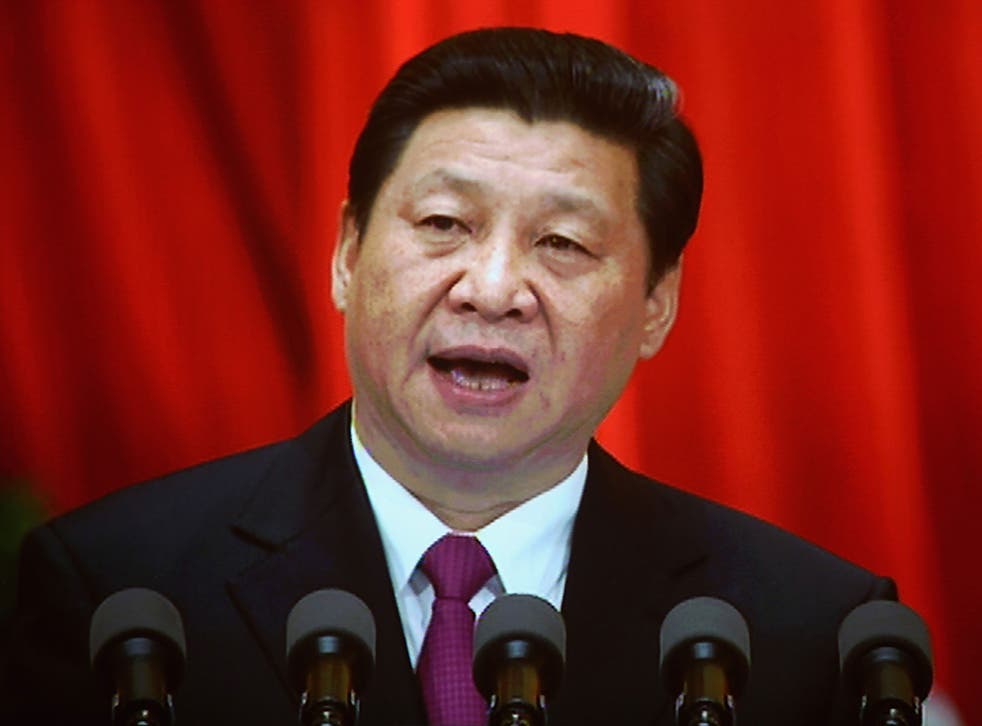 In their first speeches since being elected last week, China's new leaders today outlined a broad programme of reforms aimed at kickstarting the economy, cutting corruption and doing something about the country's appalling pollution.
The broad sweep of the reformist message came from President Xi Jinping, who is now China's supreme leader as head of the Communist Party, the army and the state. He promised to fight for "the great renaissance of the Chinese nation" and to do all he can to realise "the China Dream".
"We must resolutely reject formalism, bureaucratism, hedonism and extravagance, and resolutely fight against corruption and other misconduct in all manifestations," Mr Xi told 3,000 legislators in a speech to close the country's rubber-stamp parliament, the National People's Congress.
But the real signposts on where the country is heading came in remarks by the new Premier, Li Keqiang, who addressed the media for the first time at an annual news conference.
"The highest priority will be to maintain sustainable economic growth," Mr Li said during the lengthy briefing, which was peppered with regular references to the need for reform. Without giving details, Mr Li recognised the need to address the environment.
"We shouldn't pursue economic growth at the expense of the environment. Such growth won't satisfy the people," he said. He expressed a willingness to accept supervision from society on clean governance, a sign that the tightly controlled media might be given more leeway.
However, pursuing reform would be a difficult task and involve "navigating uncharted waters," he said, as the government would need to shake up "vested interests".
He said: "This is because we have no alternative. Reform concerns the destiny of our country and the future of our nation."
China will have to push hard to meet its economic growth target of 7.5 per cent for the year, and the government is calling a halt to spending on new government offices, perks and guesthouses along with a reduction in government wage bills and official cars.
He reached out to the US, offering President Barack Obama to forge "a new type of relationship" for the sake of peace in the Asia-Pacific region and said an ongoing spat with Washington over cyber hacking must end.
Li Keqiang's style is more businesslike and open than that of his predecessor, Wen Jiabao, who was often accused of being like an actor and wooden in his delivery. "His words are very honest and clear. His attitude is very firm and he is very confident," wrote Zhu Defu, a chief executive of China's online retail giant, Alibaba.
The economist Mao Yushi, who has made regular calls for a free market and a more transparent government, welcomed the decision to clean up abuses by public servants, which he said created "a new atmosphere".
Register for free to continue reading
Registration is a free and easy way to support our truly independent journalism
By registering, you will also enjoy limited access to Premium articles, exclusive newsletters, commenting, and virtual events with our leading journalists
Already have an account? sign in
Register for free to continue reading
Registration is a free and easy way to support our truly independent journalism
By registering, you will also enjoy limited access to Premium articles, exclusive newsletters, commenting, and virtual events with our leading journalists
Already have an account? sign in
Join our new commenting forum
Join thought-provoking conversations, follow other Independent readers and see their replies