Three killed at South Korean nuclear reactor days after hackers target country's atomic agency
The country's nuclear power agency this week faced cyber attacks with suspected links to North Korea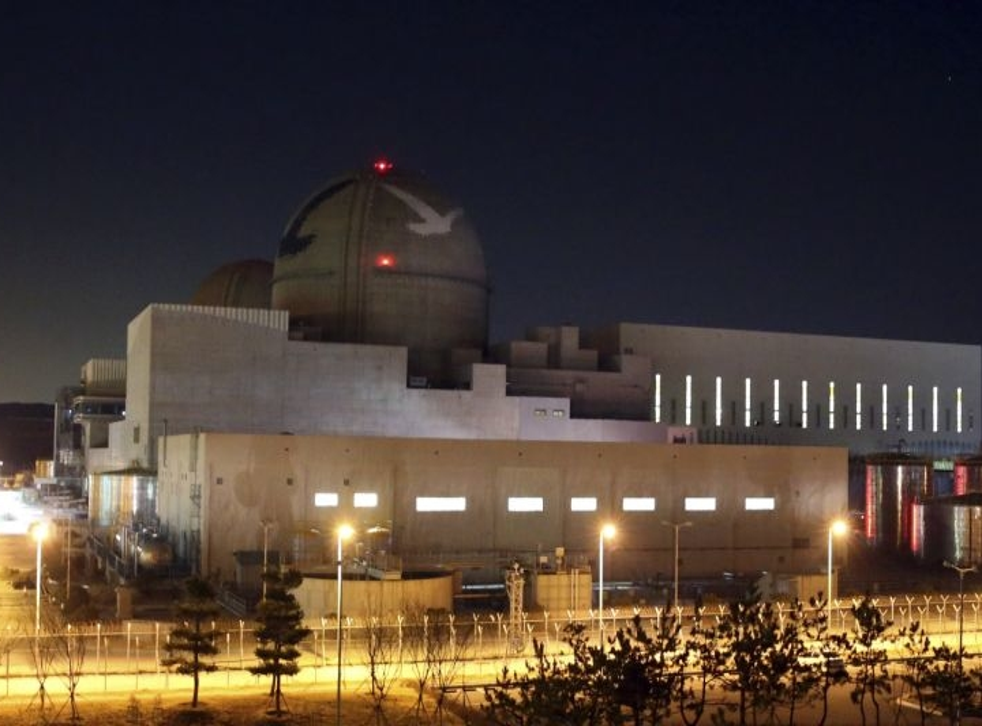 Two under-construction nuclear reactors in South Korea have been shut down after three workers were killed while working on them.
The incident occurred days after a series of cyber attacks on South Korea's nuclear power agency and in the same week as an anonymous anti-nuclear group posted documents and operator manuals for the country's reactors on internet.
The country's labour ministry said it was launching an investigation into whether there had been irregularities at the plant.
"We will promptly conduct an investigation and hold accountable those who are responsible if any irregularities are discovered," Yoo Han-bong, head of the Labor Ministry's Ulsan branch, told the country's Yonhap news agency.
The state-run Korea Hydro and Nuclear Power said it suspected a nitrogen gas leak from an underground cable as the cause of the deaths.
The workers died on Friday at the construction site of the Shin Kori 3 nuclear reactor in Ulsan, about 410km southeast of the capital Seoul.
A statement released by the country's government and reported in local media did not broach the subject of whether the incident may be related to cyber attacks.
In pictures: Life in North Korea

Show all 10
On Wednesday government officials said a suspect in the previous hacking attacks was found to have used multiple internet protocol addresses assigned to China.
South Korean officials have not ruled out the possible involvement of North Korea in the attacks, which is known to have cyber forces. North Korea has denied any involvement.
Nuclear workers have been conduct a series of large-scale drills at four nuclear power plants to prepare for further hacking attempts.
The two countries have technically been at war for more than 50 years, since a civil war led to the division of Korea.
The attack came after the United States accused North Korea of hacking US-Japanese corporation Sony Pictures and threatening the firm over the release of the film The Interview.
The Interview features a fictional plot to assassinate North Korean leader Kim Jong Un.
Register for free to continue reading
Registration is a free and easy way to support our truly independent journalism
By registering, you will also enjoy limited access to Premium articles, exclusive newsletters, commenting, and virtual events with our leading journalists
Already have an account? sign in
Join our new commenting forum
Join thought-provoking conversations, follow other Independent readers and see their replies