Tianjin explosion: Gigantic crater left by Chinese factory accident revealed
Accident has cost nearly £1bn and killed 173 people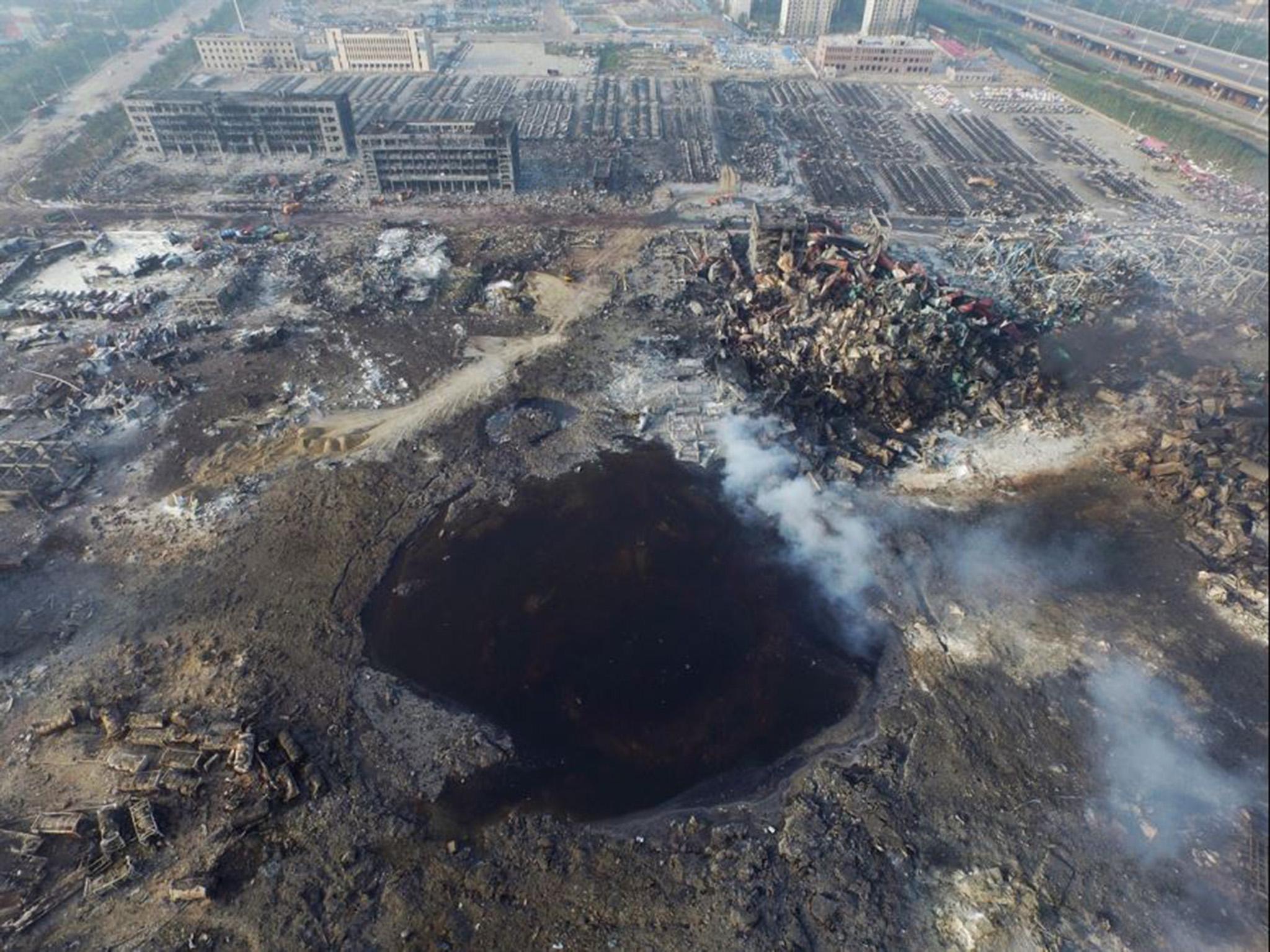 This picture shows the scale of the devastation wreaked by a massive explosion at a Chinese factory which killed 173 people.
The astonishingly powerful blast at the Tianjin factory in Hebei province in August 2015 flattened buildings and created a giant fireball that shot into the air as debris rained down on surrounding homes.
Nearby residents said it had felt like an "atomic bomb" had hit.
A total of 173 people, including at least 80 firefighters, were killed in the blast which injured nearly 800 others and destroyed over 300 homes.
The explosion left a giant crater where the factory once was.
The official report into the disaster found 123 people, including senior officials, responsible for the explosion which it said was caused by the illegal storage of 11,300 tonnes of hazardous chemicals.
Tianjin Explosion - In Pictures
Show all 14
It concluded that the explosion occurred after a highly flammable chemical, nitro-cotton, had been allowed to dry-out and self-ignite in its barrel, setting fire to other nearby chemicals such as ammonium nitrate.
This set a chain reaction in motion which led to the destruction of the factory, the BBC reported.
China's state-run Xinhua news agency estimated the blast caused damage worth around 6.87bn yuan (£790m).
Join our commenting forum
Join thought-provoking conversations, follow other Independent readers and see their replies