Full size Titanic replica built in China will stage 'simulation' of iceberg collision
Made in China? Ship to be resurrected as tourist attraction
Harry Cockburn
Wednesday 30 November 2016 21:05 Comments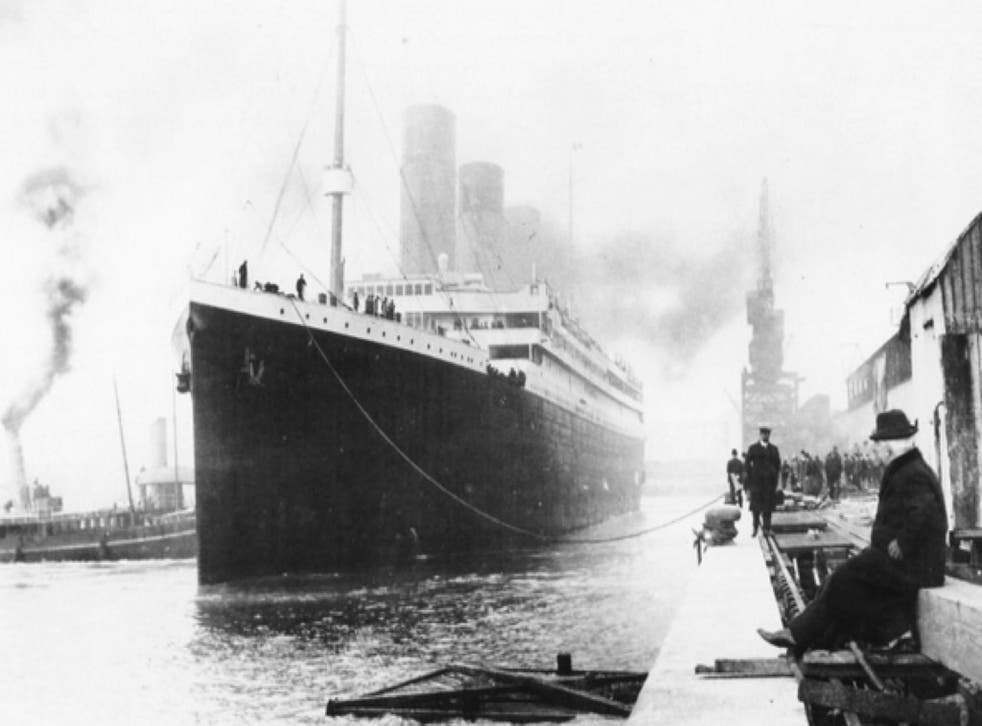 Just over a hundred years after it sank on its maiden voyage, a full scale replica of the Titanic is under construction in China.
Guests who come aboard the ship when it is finished will not only be able to experience the meticulously recreated details of the doomed liner, they will also be able to experience the dubious thrill of a simulated iceberg collision.
More than 1,500 people died in April 1912 when the Titanic hit an iceberg in the North Atlantic Ocean during a voyage from Southampton to New York.
The scale of the disaster was unprecedented and sparked worldwide outrage at the huge loss of live and the regulatory failings that contributed to it – not least the critical lack of lifeboats available.
The sinking of the Titanic remains one of the largest peace-time maritime disasters in modern history.
The version of the ship is to be constructed as part of a new tourist resort in China's Sichuan province.
The company behind it is Seven Star Energy Investment Group. The company's chief executive defended the decision to recreate the fated ship as an attraction in China.
Speaking to Reuters, Su Shaojin said: "It's not like a certain country owns this thing. Just like the US can make Kung Fu Panda and that's very common. Same with Mulan. For China, the Titanic represents something of universal value."
The sinking of the Titanic - 99 years on

Show all 24
The company has received some criticism for using a tragedy in which so many lives were lost as a money-making venture for tourists. But the company has insisted it is not being disrespectful.
Seven Star has developed the project in a "very respectful way", said Hollywood production designer and producer Curtis Schnell, who is working on the project as its Titanic design expert.
"We're trying to get as close as we can," he said. "We are not building every room in the ship, by any means, but the shell of the ship and the exteriors will be quite accurate, there will be interior rooms to be able to tour and see from the standpoint of historical accuracy."
Construction of the full-size replica began this week, with a keel laying ceremony. It has already surpassed its original estimated cost of 1 billion yuan (£116 million).
The ship is expected to make its maiden voyage towards the end of 2017.
Register for free to continue reading
Registration is a free and easy way to support our truly independent journalism
By registering, you will also enjoy limited access to Premium articles, exclusive newsletters, commenting, and virtual events with our leading journalists
Already have an account? sign in
Join our new commenting forum
Join thought-provoking conversations, follow other Independent readers and see their replies