Tokyo may allow children to make noise for the first time in fifteen years
Japanese capital has proposed excluding children from suburban noise regulations
Zachary Davies Boren
Saturday 07 March 2015 12:05 Comments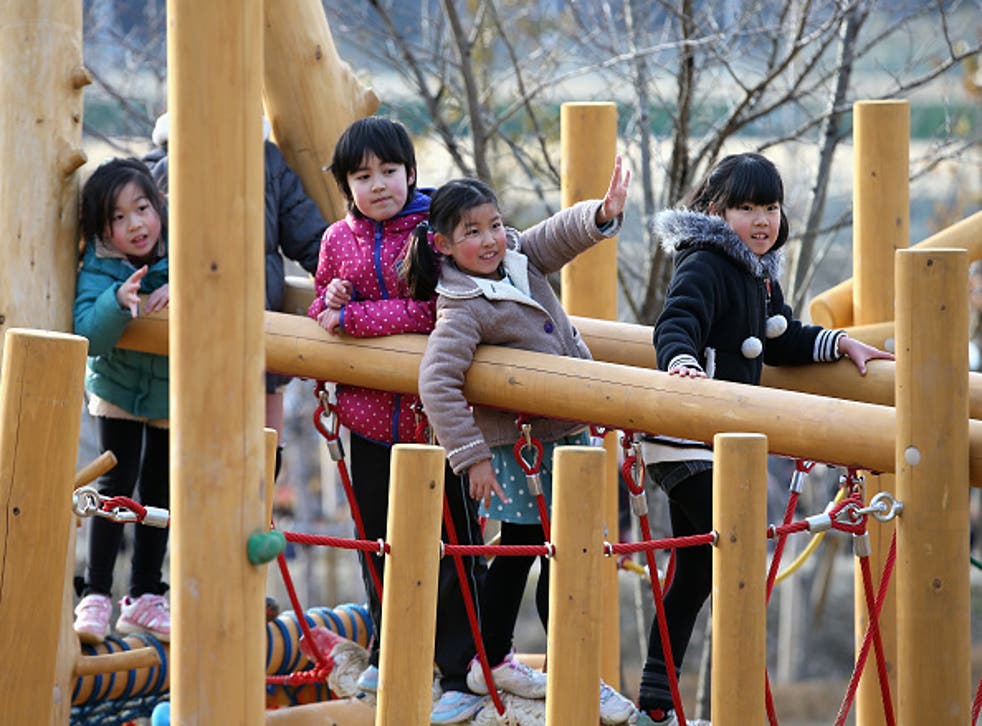 After years of relative silence in suburban Tokyo, children may soon be free to make some noise.
According to a noise pollution ordinance enacted 15 years ago in the outskirts of the Japanese capital, no person can make noise in excess of 45 decibels, which is about the volume of a bird whistle.But there's a proposal on the table to exclude children's voices from regulation, and some wards hope to even extend the exception to local teenagers.
The move was triggered by a series of complaints from elderly residents about the noise from parks and schools, as the Tokyo's local government realised it should probably foster a more child-friendly environment, especially in light of the country's plummeting birth rates.
According to Japan News, schools across the city have been subject to complaint; sometimes it's because the students are talking, sometimes it's because the teachers are teaching.
The law means that every complaint must be considered, and measures introduced to keep the kids quiet.
"Should we be so intolerant of the voices of children?" asked one local politician in January.
In a poll last year of 49 cities and wards surrounding Tokyo, only three said that noise from children should be regulated by the existing ordinance.
One supporter of the rule reform told the FT: "To treat children's voices like the noise from a machine is outrageous."
The city's environment and construction subcommittee will soon debate a proposed exemption for children under 12 and for places like parks and playgrounds.
There is, however, still strong resistance from some communities, many of whom claim any noise above a certain level is an infringement on property rights.
The FT reports that one advocate told the city: "Children's voices should certainly be covered by noise regulations.
"Nearby people suffer. It's a big problem. Land values fall so it's a violation of property rights."
Another said: "Carefree play does not mean children should be allowed to make noise without thinking.
"Children should be taught to speak and sing at an appropriate volume, and age four is old enough to understand that."
(Graph data: Temple University Department of Civil Engineering )
Register for free to continue reading
Registration is a free and easy way to support our truly independent journalism
By registering, you will also enjoy limited access to Premium articles, exclusive newsletters, commenting, and virtual events with our leading journalists
Already have an account? sign in
Join our new commenting forum
Join thought-provoking conversations, follow other Independent readers and see their replies