Footage shows moment rail worker drags woman from path of train with seconds to spare
Weng Jianzhong hauls woman back onto platform as she ran into path of high-speed train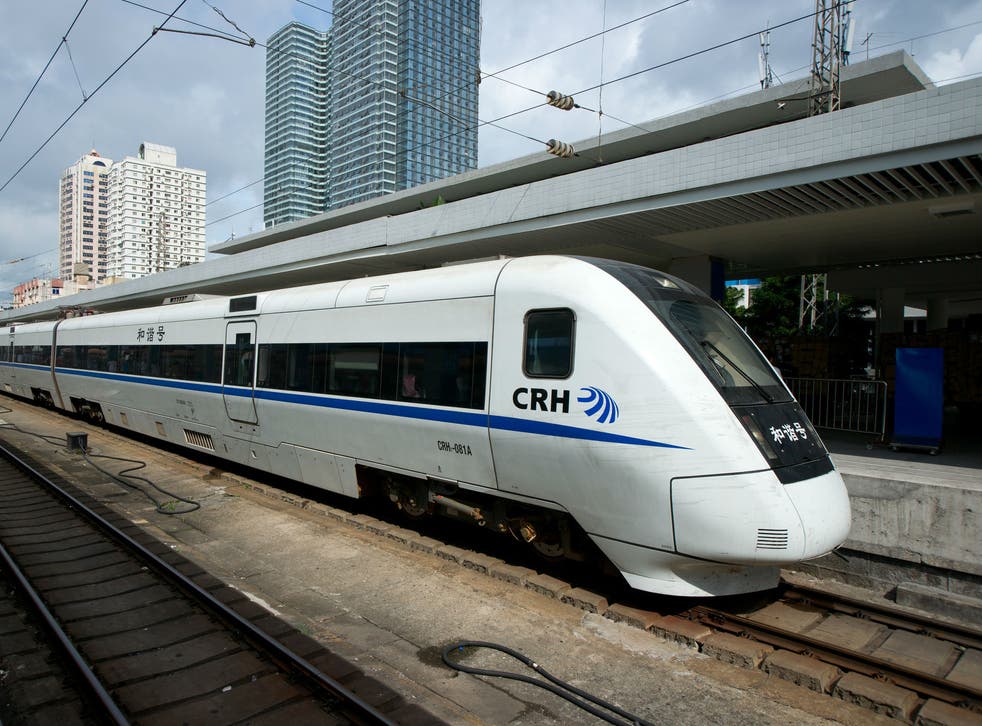 Surveillance footage has shown the extraordinary moment a railway worker saved a suicidal woman from jumping in front of a train with just seconds to spare.
Weng Jianzhong hauled a woman back onto the platform as she was running into the path of a high-speed train in China's Fujian Province.
The 54-year-old is seen grabbing the woman's arm and dramatically pulling her back by a matter of seconds.
Mr Jianzhong apparently suffered an injury to his head during the heroic attempt, in which he is seen on the floor dragging the woman back, the People's Daily Online reported.
Two others are seen in the footage running over and helping Mr Jianzhong as the train pulls in to the platform.
The woman was reportedly taken to hospital after the incident. She is said to be a student in her twenties.
Mr Jianzhong was given 6,000 yuan (£675) as a reward for saving the woman's life.
Join our new commenting forum
Join thought-provoking conversations, follow other Independent readers and see their replies