TransAsia Crash: New video emerges showing Flight GE235 moments before crash
The new surveillance video was taken from the 21st floor of a nearby tower block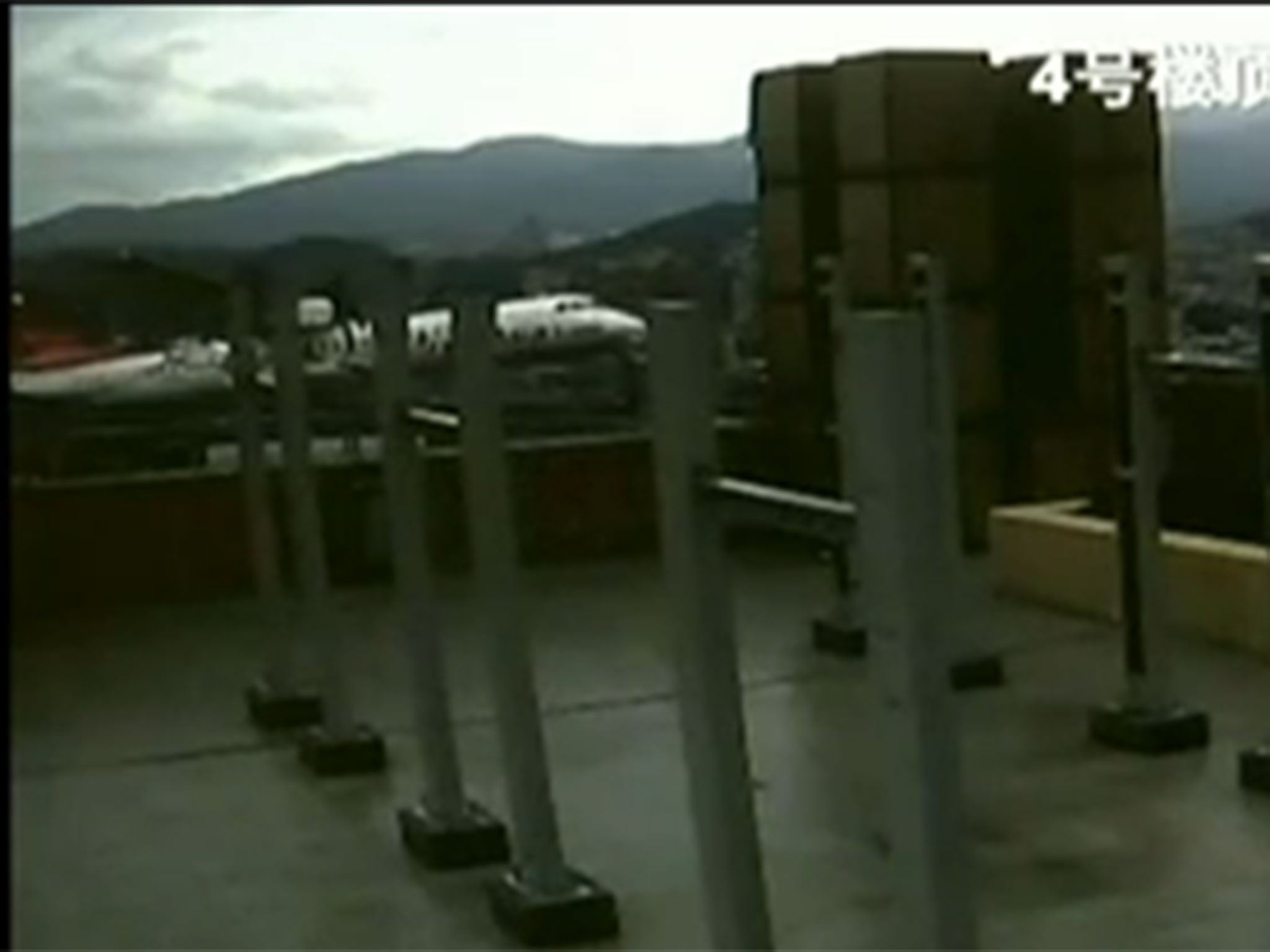 New CCTV footage has emerged capturing the moments before the ill-fated TransAsia plane crashed into the Keelung River in Taiwan last week.
The never-before-seen surveillance footage was taken from the top of a 21-story tower block. It shows the plane fall sharply just minutes after taking off from Taipei Songshan Airport in downtown Taipei.
Only 15 people survived the crash last Wednesday, with at least 40 people confirmed dead.
Three people are still reported missing and divers are continuing to search the wreckage for survivors.
On Tuesday, the country's Aviation Safety Council announced that three air-safety investigators from China had joined investigators from Taiwan, France and Canada to help work out what it was that brought the plane down six days ago.
In pictures: TransAsia crash
Show all 10
The majority of TransAsia's fleet remains grounded as their pilots receive retraining and proficiency tests to ensure they are fit to fly the planes.
Join our commenting forum
Join thought-provoking conversations, follow other Independent readers and see their replies