Trump could withdraw troops from Afghanistan in defiance of earlier recommendations from military officials
Trump administration officials continue to debate whether to deploy more troops to help Afghan security forces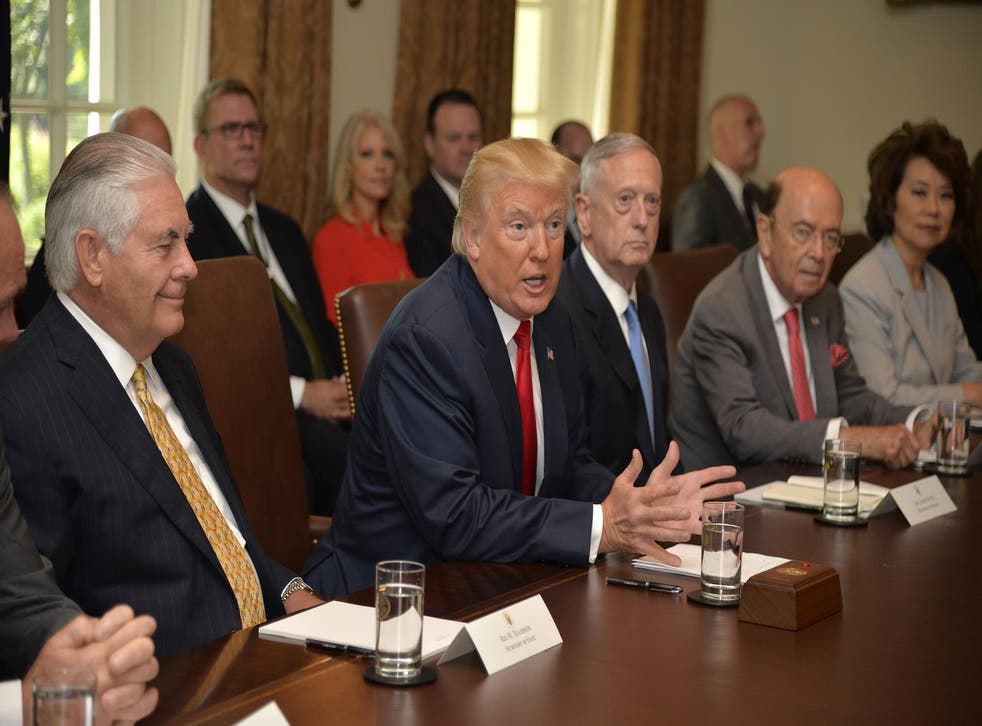 Donald Trump is said to be considering withdrawing troops from Afghanistan – less than three months after senior Trump administration and military officials recommended expanding the US military's strength in the country.
Although the administration was expected to have determined its strategy for Afghanistan by mid-July, officials continue to debate whether or not to deploy more troops to aid Afghan security forces and push back against a resurgent Taliban.
The US military presence in Afghanistan began in 2001, in response to the 11 September terror attacks.
Unable to agree on a plan to send up to 3,900 more American forces to the country, the administration is taking a new look at what would happen if the US decided to roll back its military presence instead, the Wall Street Journal reported.
Doing so would mean the US would be more likely to rely on drone strikes and special forces to target extremists.
Iran's 'Trumpism' contest

Show all 10
Last week, in some of his only public comments on Afghanistan during his first six months in office, Mr Trump told reporters: "I want to find out why we've been there for 17 years."
On Thursday, when asked about more troops for Afghanistan, he replied only: "We'll see."
Defence Secretary James Mattis has acknowledged that the US is "not winning" the longstanding war and said earlier in July that officials were "pretty close" to agreeing on a strategy for Afghanistan. Mr Trump has essentially given Mr Mattis the authority to determine the number of troops needed.
During the presidential campaign, Mr Trump repeatedly said that he would put "America first", expressing scepticism about allowing the US to get caught up in foreign conflicts, while also vowing to defeat Islamist extremists.
The number of US troops has remained low in Afghanistan compared to operations in Iraq that started in 2003. After a 30,000-troop reinforcement in 2009 under Mr Trump's predecessor Barack Obama, the figure hit a peak of 100,000 in 2010.
The Obama administration set in place timelines for reducing the number of US troops in Afghanistan as the country's own forces took greater control of their own security.
The question is whether US and Afghan forces, even if bolstered by a new strategy involving more troops to target the Taliban, can bring enough pressure to push the war towards a settlement.
Critics of an escalation have argued that even the Obama-era surge did not bring any Taliban concessions.
Join our new commenting forum
Join thought-provoking conversations, follow other Independent readers and see their replies