Turkish police 'break up trans pride march' in Istanbul
Authorities had reportedly banned the march this year as it coincides with the holy month of Ramadan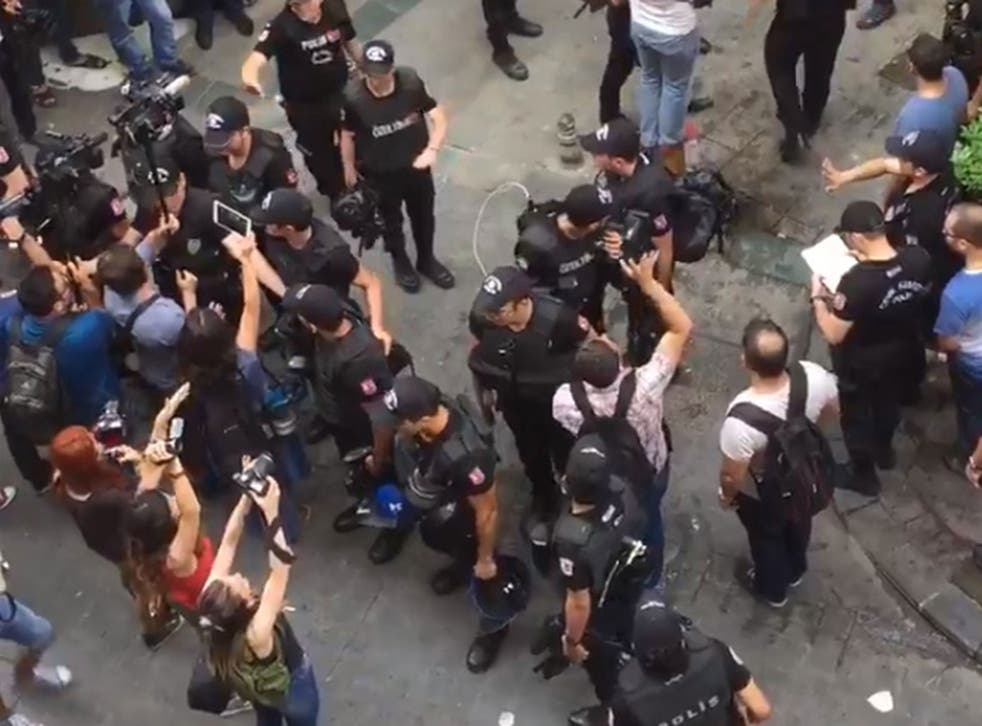 Turkish police have broken up a trans pride march in Istanbul, a leading human rights group have claimed.
Amnesty International Turkey says activists were marching this afternoon when police challenged them and insisted they disperse. They claim 11 people have been detained by police.
On the group's social media accounts they said the march is not being allowed to continue in the city and that negotiations with authorities are on-going.
Videos posted to Twitter appear to show police officers moving towards crowds to form ranks around streets and block participants from continuing in their planned route.
Although LGBT communities are not criminalised in Turkey, many say discrimination continues to affect their lives in the majority Muslim country where homophobia prevails among some sections of society.
Earlier this week, authorities in Istanbul banned trans and gay pride marches from taking place, citing security concerns and arguing the state could not guarantee public order if the marches went ahead.
The trans pride march taking place today is an annual event and the annual gay pride march is due to take place on 26 June.
A far-right group 'Alperen Hearths' issued a warning that it would not tolerate the marches, saying: "To our state officials: do not make a deal with us. Either do what is needed or we will do it. We will take any risks, we will directly prevent the march."
LGBT+ rights around the globe

Show all 9
Last year, police forcibly prevented LGBT marches from taking place, using water cannon to disperse the crowds.
The state argued that the march coincided with the holy month of Ramadan and was therefore inappropriate, as it also falls this year.
Join our new commenting forum
Join thought-provoking conversations, follow other Independent readers and see their replies