Two Nato soldiers killed in Afghan 'insider attack'
The attackers were killed after carrying out the shooting and an investigation into the incident is underway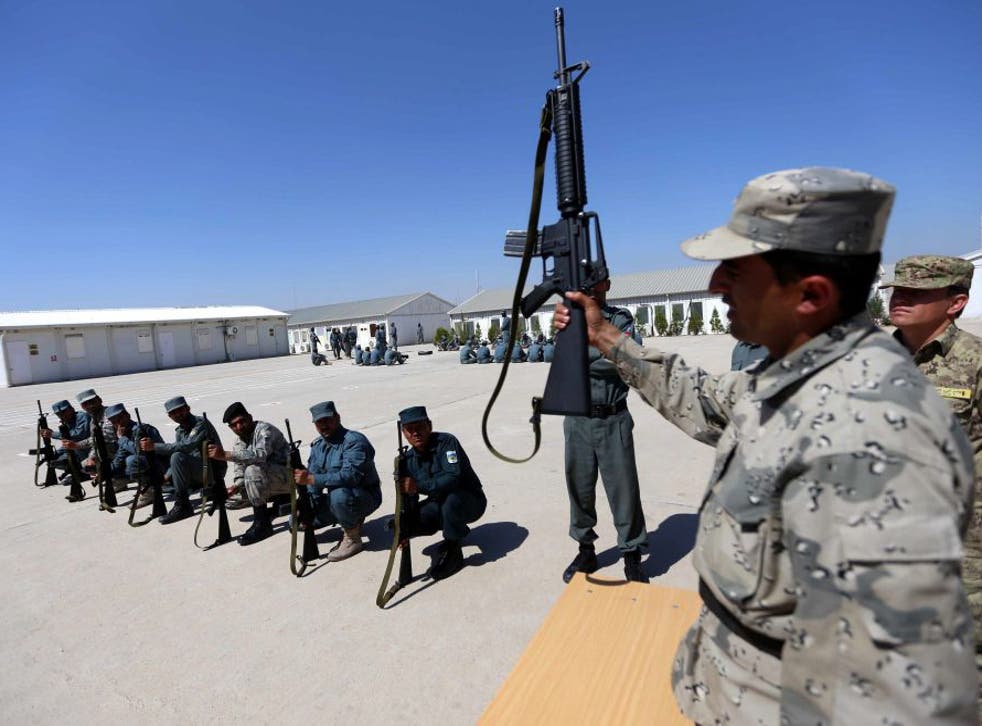 Two Romanian Special Forces personnel in Afghanistan have been killed and a third wounded after two members of a local police unit opened fire on them before being killed themselves, officials have said.
A statement from the Romanian defence ministry said the incident took place while the men were training Afghan police in the southern city of Kandahar on Saturday.
Insider attackers by Afghan troops on international service members, dubbed "green on blue" attacks, have occurred several times in past, but recently they have become much less frequent due to improved security measures.
A Nato statement said the attackers were killed after carrying out the shooting. An investigation into the incident is underway.
One Afghan policeman has reportedly been arrested and is being questioned, according to Samim Khpalwak, a spokesman for the Kandahar provincial governor.
The attack came as Nato commander General John Nicholson reviews plans to cut the number of US troops in Afghanistan by almost half in the next year.
A statement from the Nato-led coalition in Afghanistan said Saturday's shooting would not threaten its training and advisory mission with Afghan forces.
It said: "We continue to train, advise and assist the ANDSF, and do not view this incident as representative of the positive relationship between our forces."
Romania contributes almost 600 soldiers to the Resolute Support mission in Afghanistan, which consists of around 12,500 troops.
US troop numbers are due to be reduced from 9,800 to 5,500 by the start of 2017, however it is thought Gen Nicholson could delay the withdrawal to keep the training mission going.

Additional reporting by Reuters
Register for free to continue reading
Registration is a free and easy way to support our truly independent journalism
By registering, you will also enjoy limited access to Premium articles, exclusive newsletters, commenting, and virtual events with our leading journalists
Already have an account? sign in
Register for free to continue reading
Registration is a free and easy way to support our truly independent journalism
By registering, you will also enjoy limited access to Premium articles, exclusive newsletters, commenting, and virtual events with our leading journalists
Already have an account? sign in
Join our new commenting forum
Join thought-provoking conversations, follow other Independent readers and see their replies