Two South Korean soldiers injured in landmine blast along DMZ separating North Korea
Officers' injuries are not believed to be life-threatening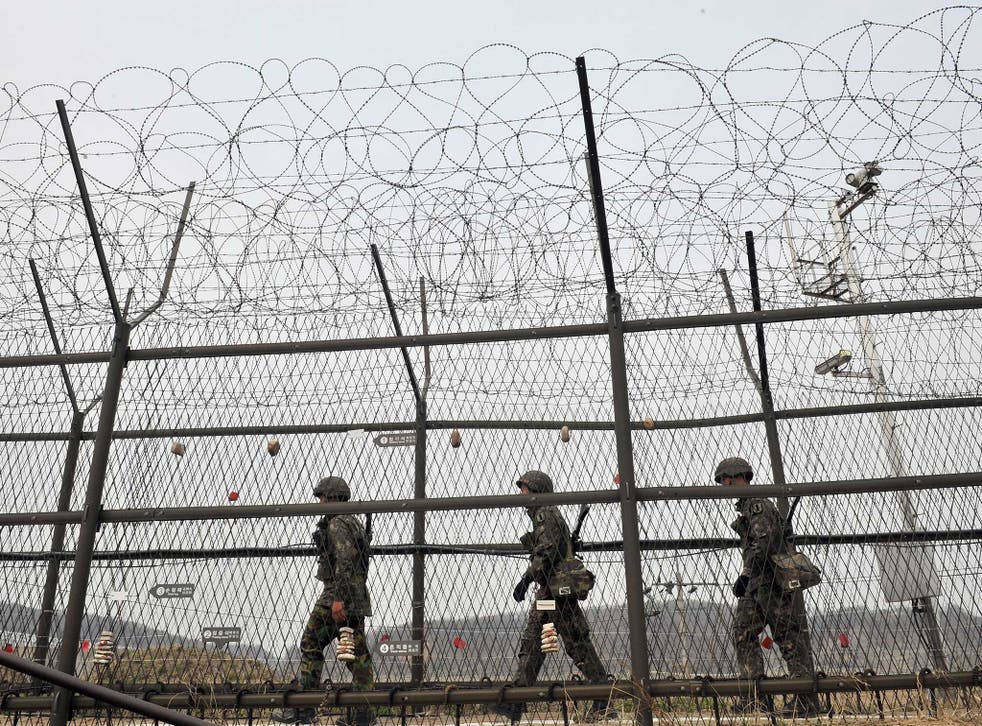 Two South Korean soldiers have been injured by suspected landmines on the border of North Korea.
The two sergeants were injured on the southern side of the heavily fortified demilitarized zone (DMZ) at around 7.40am on Tuesday morning, near the city of Paju, Gyeonggi Province.
Both soldiers were rushed to nearby hospitals after the explosion, which reportedly nearly severed their legs, South Korea's Yonghap news reported.
Officials have ruled out North Korea's involvement, with a military official telling the news agency that a landmine was a possible cause for the injuries.
"I am very sad about the unfortunate accident that took place during an operation," Defence Ministry spokesman Kim Min-seok told reporters.
Although the sergeants were injured, their injuries are not reported as life-threatening.
The 2.5 mile border remains one of the most heavily fortified in the world, with an estimated million soldiers and powerful military equipment deployed on either side.
Additional reporting by Reuters
Join our new commenting forum
Join thought-provoking conversations, follow other Independent readers and see their replies