Typhoon Glenda (Rammasun): Storm heads for China after it kills 38 and displaces half a million in the Philippines
Glenda completely destroyed over 7,000 houses and damaged a further 19,000 as electricity in the Filipino capital Manila was cut off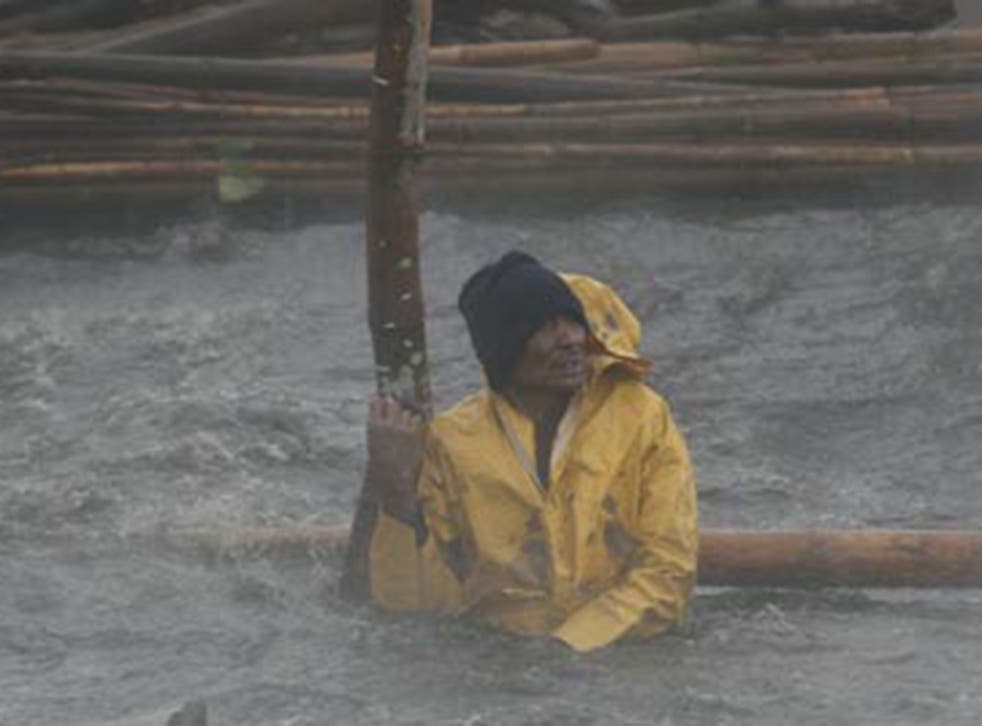 A massive typhoon that ripped through the northern Philippines on Tuesday and Wednesday has left at least 38 dead and forced more than half a million to flee their homes.
Typhoon Glenda carried with it winds of up to 185 km an hour as it left a trail of destruction in the country's capital Manila and its surrounding areas, and could now, according to reports, be heading for China.
Glenda was the strongest storm to hit the Philippines this year and is the worst since the destructive typhoon Haiyan hit the south east Asian nation last November and led to the death of over 6,000 people and the displacement of millions.
After ripping through Manilla and the coconut and tobacco growing Queznon region on Tuesday, it is now believed that the storm could hit the China's south-east coast within the next couple of days.
Filipino authorities said that most of the 38 deaths had been caused by falling trees or people being hit by debris taken away by the wind.
According to one report by Francis Tolentino, chairman of the Metropolitan Manila Development Authority, one firefighter was killed by a concrete block while trying to take down a Philippines flag.
The National Disaster Agency said that 7,000 houses were completely destroyed by the typhoon, with over 19,000 damaged; leading to the more than 530,000 people seeking refuge in the NDA's evacuation centres.
The storm also caused major damage to the country's main electricity distributor Manila Electric Co, who said a third of its 1.88 million customers were without power – this has now been largely restored for the majority.
Businesses are beginning to reopen, but schools remain closed as authorities begin to rebuild after Glenda.
The typhoon registered was recorded as a category three on the Tropical Storm Risk Centre's; it has since been downgraded to a one.
Nevertheless, weather experts have predicted that it is likely that the storm will once again pick up strength as it travels across the South China Sea to the island of Hainan and then on to China's south east coast.
Register for free to continue reading
Registration is a free and easy way to support our truly independent journalism
By registering, you will also enjoy limited access to Premium articles, exclusive newsletters, commenting, and virtual events with our leading journalists
Already have an account? sign in
Register for free to continue reading
Registration is a free and easy way to support our truly independent journalism
By registering, you will also enjoy limited access to Premium articles, exclusive newsletters, commenting, and virtual events with our leading journalists
Already have an account? sign in
Join our new commenting forum
Join thought-provoking conversations, follow other Independent readers and see their replies