More than half a million Uighurs and other minorities forced to pick cotton in China, report reveals
New evidence from Xinjiang could have 'potentially drastic consequences for global supply chains'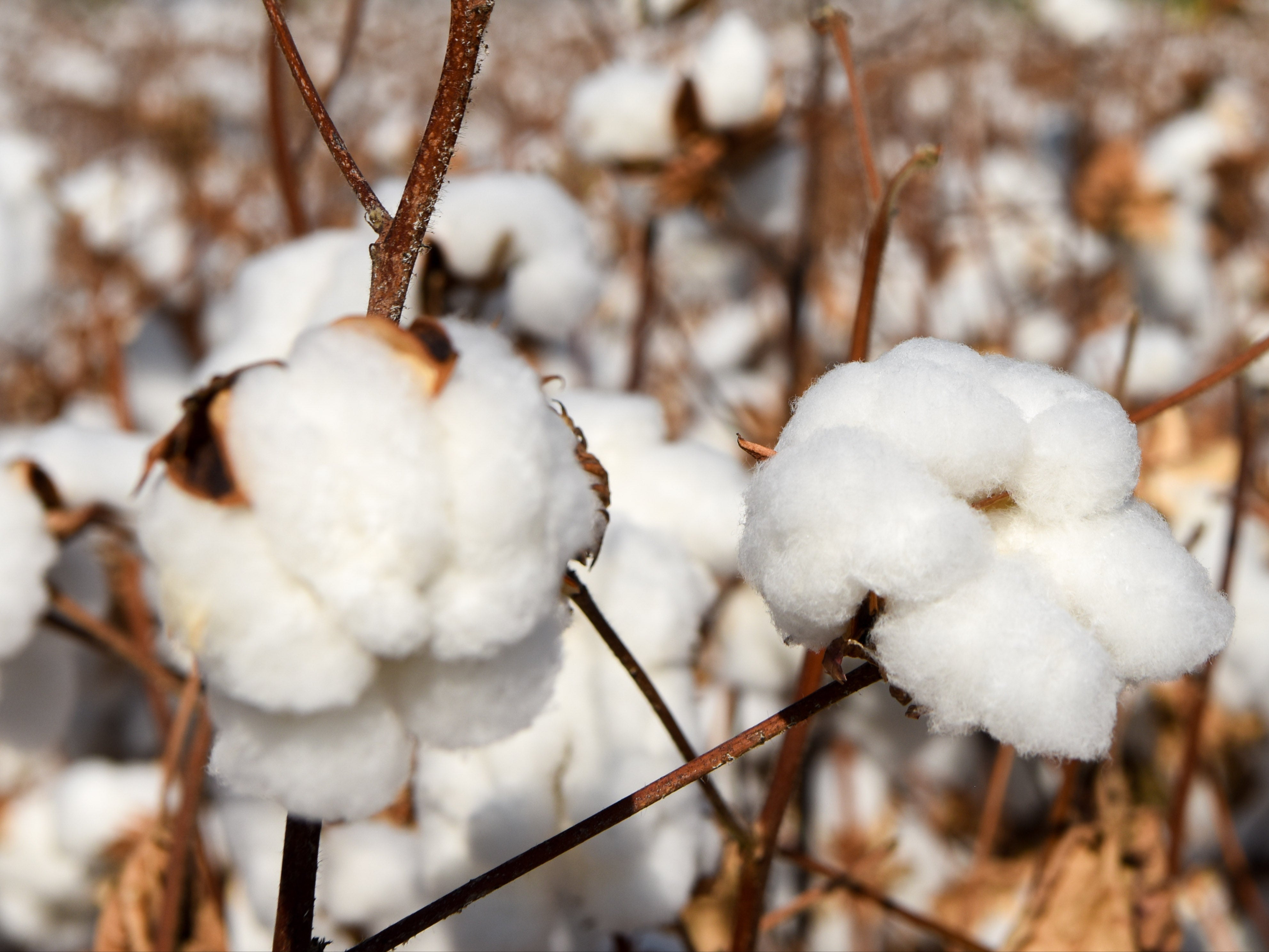 More than half a million people from ethnic minorities in China's Xinjiang region have been forced to pick cotton, a new report has revealed.
Uighurs and other Muslim groups are thought to have been targeted through a coercive labour transfer and "poverty alleviation" scheme mandated by the Chinese government.
The Center for Global Policy (CGP) report said that evidence from 2018 shows that 570,000 people from three minority-heavy prefectures in Xinjiang were made to pick cotton, with the total number of minority ethnic people coerced into this work across the region likely to be "several hundred thousand" higher.
The findings, based on an analysis of government documents and state media reports by the independent researcher Adrian Zenz, have "potentially drastic consequences for global supply chains", according to the CGP.
This is because Xinjiang produces approximately 20 per cent of the world's cotton and 85 per cent of China's cotton, which is exported to countries including Vietnam and Bangladesh for use in their clothing industries.
Although mechanisation is increasing in Xinjiang – especially in areas controlled by the Xinjiang Production and Construction Corps (XPCC) – much of the cotton-picking is still done by hand, especially in the south of the territory, which accounts for 99.4 per cent of Xinjiang's highest-quality, long-staple cotton.
As a result of its conclusions about forced labour, the CGP is calling on the US government to block imports of all cotton from Xinjiang with a Withhold Release Order. Currently, the Trump administration has only put out an order on Xinjiang cotton produced in XPCC areas.
The evidence of forced labour in Xinjiang's cotton fields adds to a long list of suspected human rights abuses in the northwestern territory, including mass internment camps and the forced sterilisation of women. 
On Monday, the International Criminal Court (ICC) said it did not have the jurisdiction to bring a case against China over its treatment of minority ethnic groups in Xinjiang, as the country is not a signatory to the Rome Statute.
However, the office of the ICC prosecutor, Fatou Bensouda, said the file would be left open. 
Join our commenting forum
Join thought-provoking conversations, follow other Independent readers and see their replies