Apple, Samsung and Sony among 83 global brands using Uighur Muslim 'forced labour' in factories, report finds
At least 80,000 Uighurs working across 27 Chinese factories that supply some of biggest brand names in the world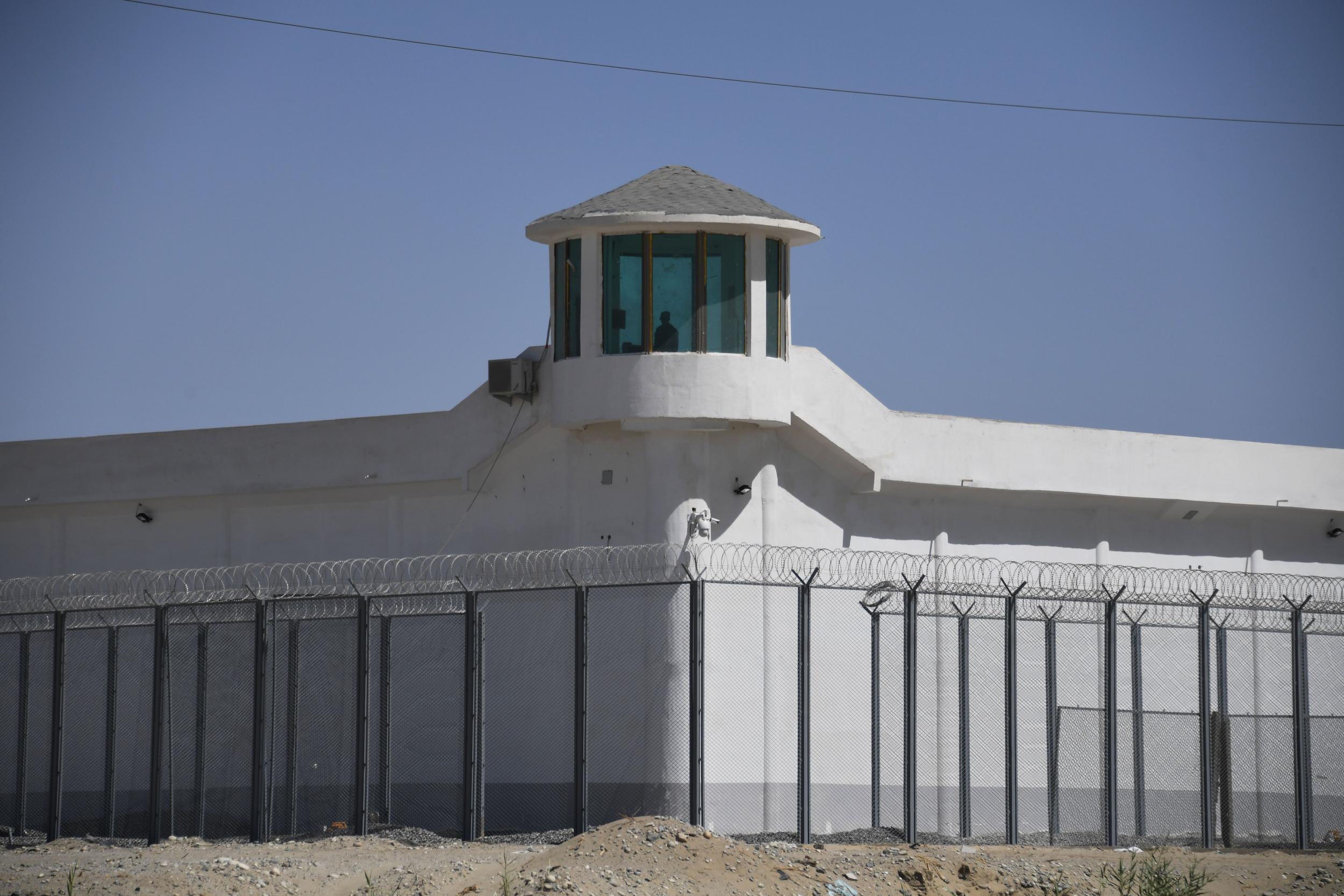 A report by an Australian think tank has identified 83 global brands whose supply chains in China are employing Uighur Muslims in conditions that could amount to forced labour.
Tens of thousands of minority Muslims have been transferred out of China's western Xinjiang province and delivered as workers to major factories as part of a government scheme, according to the report by the Australian Strategic Policy Institute (ASPI).
China has been accused of detaining more than a million Uighurs in Xinjiang as part of what it calls a campaign to tackle Islamist extremism. It initially denied this, before recently saying that all those in the "vocational centres" had "graduated" and been given jobs.
The ASPI report, based on analysis of government documents and local media reports, said the Uighurs continued to live "a harsh, segregated life" once they entered the workforce of major factories.
More than 80,000 Uighurs had been transferred far from their homes to work in at least 27 factories across nine provinces, it said.
There, the workers continued to be subject to surveillance, banned from practising their religion, forced to take part in mandarin language classes and restricted in their travel back to Xinjiang.
"Under conditions that strongly suggest forced labour, Uighurs are working in factories that are in the supply chains of at least 83 well-known global brands in the technology, clothing and automotive sectors, including Apple, BMW, Gap, Huawei, Nike, Samsung, Sony and Volkswagen," the think-tank said in the introduction to its report.
ASPI describes itself as an independent think-tank whose core aim is to provide insight for the Australian government on matters of defence, security and strategic policy.
The report said a small number of the brands, including Abercrombie & Fitch Co, advised vendors to terminate their relationships with these companies in 2020, and others denied direct contractual relationships with the suppliers.
The Chinese government denied violating the rights of its workers, instead describing the report as "following along with the US anti-China forces that try to smear China's anti-terrorism measures in Xinjiang".
Foreign ministry spokesperson Zhao Lijian, speaking at a regular press briefing on Monday, insisted that the Uighurs who left government facilities in Xinjiang all "now live a happy life".
The factories listed in the ASPI report included O-Film Technology Co Ltd, which has manufactured cameras for Apple iPhones. According to a local media article citied in the report, it received 700 Uighur labourers as part of a state-sponsored programme in 2017.
Apple referred Reuters to an earlier statement that said the company was "dedicated to ensuring that everyone in our supply chain is treated with the dignity and respect they deserve". "We have not seen this report but we work closely with all our suppliers to ensure our high standards are upheld," it said.
Telecoms giant Huawei said it has read the report and is looking into the matter. "Huawei requires all our suppliers to comply with international labour standards and applicable laws as a condition of doing business with us," a spokesperson said.
Nike, which saw one of its largest factories and a supplier of 30 years named in the ASPI report, told Washington Post ahead of its release that "we respect human rights in our extended value chain, and always strive to conduct business ethically and responsibly".
"We are committed to upholding international labour standards globally," Nike spokesperson Sandra Carreon-John said, adding that its suppliers are "strictly prohibited from using any type of prison, forced, bonded or indentured labour".
Volkswagen said in a statement that none of the companies listed by ASPI is a direct supplier. It said the company holds "direct authority" in all parts of its business and "respects minorities, employee representation and social and labour standards".
The other companies mentioned in the introduction to ASPI's report - BMW, Gap Inc, Samsung and Sony Corp did not respond to requests for comment on Monday, nor did O-Film Technology.
Additional reporting by Reuters.
Join our commenting forum
Join thought-provoking conversations, follow other Independent readers and see their replies