Pakistan heatwave death toll rises to 1250 as public urged to abstain from Ramadan fast
More than 65,000 patients have received hospital treatment for sunstroke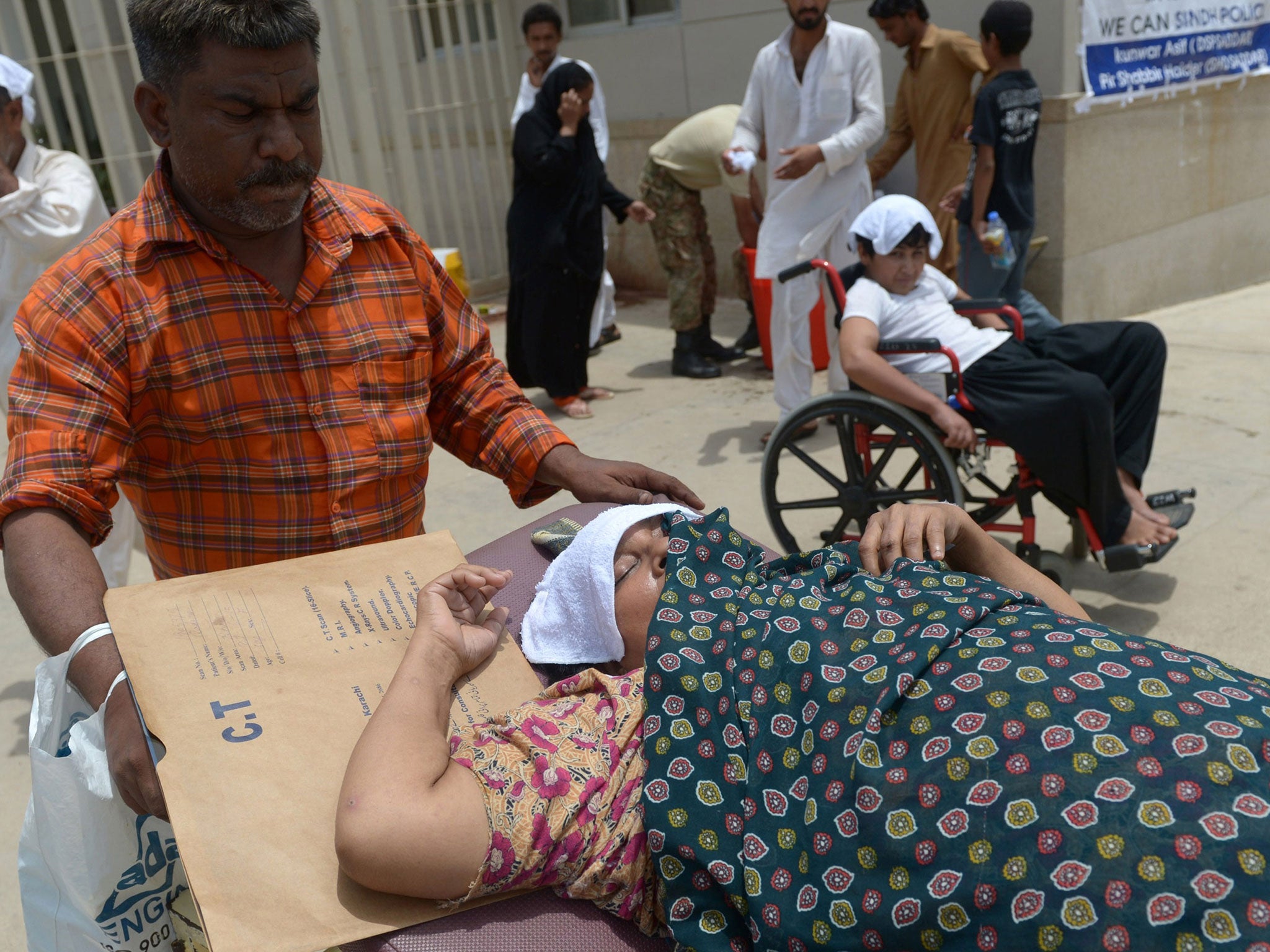 The death toll from the devastating heatwave that began in Pakistan almost two weeks ago has risen to 1,250, according to government officials.
Prime Minister Nawaz Sharif travelled to assess the situation on Wednesday in Karachi, the Sindh provincial capital, which has suffered the worst of the ill effects.
The death toll was issued in a government statement handed to Sharif during the high-level meeting.
While temperatures have started to subside in Pakistan, according to local media reports the mercury hit 122F (50C) at its peak.
The latest government statement also revealed that a total of 65,000 patients were treated for heatstroke at hospitals in Karachi online over the past two weeks.
Pakistan's heatwave began on 19 June, and has coincided with the holy month of Ramadan for a country where around 95 per cent of the population is Muslim.
The severity of the weather has lead faith leaders to urge followers to hold off from fasting if they are at any risk of sunstroke.
Deadly heatwave hits Pakistan
Show all 15
Speaking to Australia's ABC News, prominent cleric Tahir Ashrafi said: "We [religious scholars] have highlighted on various television channels that those who are at risk, especially in Karachi where there is a very serious situation, should abstain from fasting.
"Islam has drawn conditions for fasting, it is even mentioned in the holy Koran that patients and travellers who are not able to bear fasting can delay it and people who are weak or old and are at risk of falling sick or even dying because of fasting should abstain."
Nonetheless, there have been reports of some shops continuing to refuse to sell water and eating and drinking in public remain illegal under the country's laws for "respecting Ramadan".
Join our commenting forum
Join thought-provoking conversations, follow other Independent readers and see their replies