UN condemns North Korea ballistic missile launches
Friday's launch follows Kim's recent order for tests of a nuclear warhead and ballistic missiles capable of carrying atomic warheads
Saturday 19 March 2016 02:30 Comments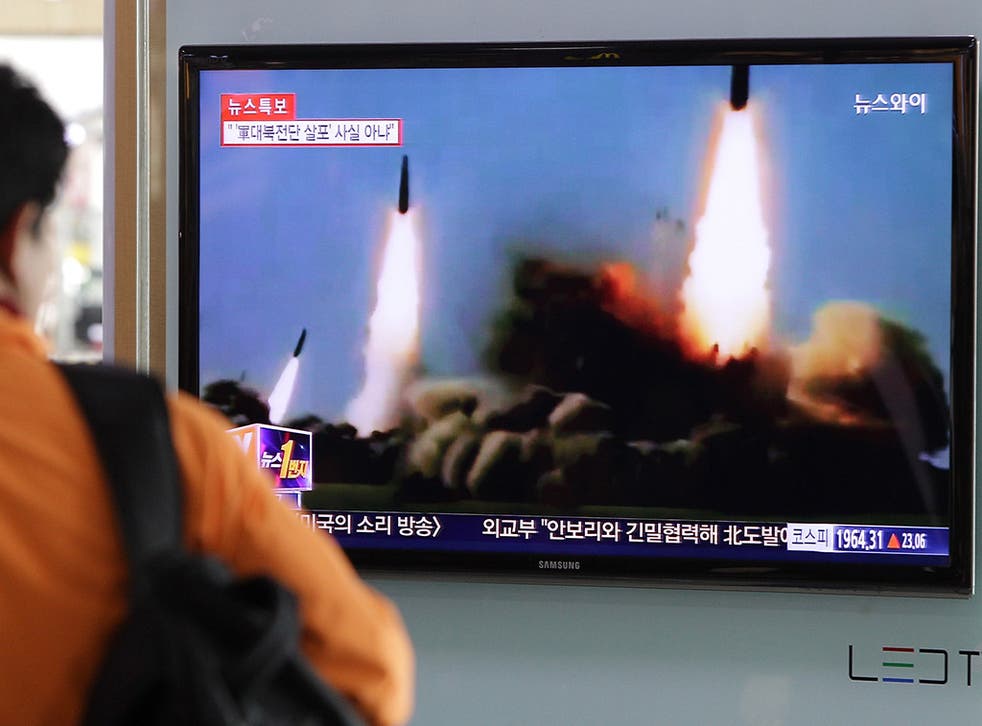 The UN Security Council has condemned North Korea's latest ballistic missile launches, calling them "unacceptable," a clear violation of UN resolutions banning such tests, and a threat to regional and international security.
A statement from the UN's most powerful body after an urgent meeting called by the United States reiterated the council's demand that North Korea comply with Security Council resolutions which prohibit all ballistic missile activity.
The council met hours after the North fired a medium-range missile from a site north of Pyongyang that flew about 500 miles before crashing into the sea off the country's east coast. The resolution also condemned the North's firing of short-range ballistic missiles into the sea on 10 March, in response to new sanctions from South Korea.
North Korean leader Kim Jong Un has intensified the North's nuclear activities in defiance of UN sanctions since the beginning of the year — detonating its fourth nuclear test in January which it called an "H-bomb of justice," launching a long-range rocket in February and following up this month with ballistic missile launches.
Friday's launch follows Kim's recent order for tests of a nuclear warhead and ballistic missiles capable of carrying atomic warheads. And it comes during the annual South Korean-US military drills which the North views as a rehearsal for an invasion and has strongly condemned.
Two weeks ago, the Security Council responded to the nuclear test and rocket launch by unanimously approving the toughest-ever sanctions against North Korea.
The council statement adopted Friday expressed "grave concern" at the North's reaction to that resolution and its demands.
The new sanctions include mandatory inspections of cargo leaving and entering North Korea by land, sea or air; a ban on all sales or transfers of small arms and light weapons to Pyongyang; and expulsion of diplomats from the North who engage in "illicit activities."
In light of the ballistic missile launches on March 18 and on March 10, the council urged all countries "to redouble their efforts" to implement those sanctions and previous measures against the North.
Register for free to continue reading
Registration is a free and easy way to support our truly independent journalism
By registering, you will also enjoy limited access to Premium articles, exclusive newsletters, commenting, and virtual events with our leading journalists
Already have an account? sign in
Join our new commenting forum
Join thought-provoking conversations, follow other Independent readers and see their replies