University sells HIV testing kits through vending machines
The move comes as part of efforts to improve HIV prevention in China, where increasing numbers of students are being diagnosed with the virus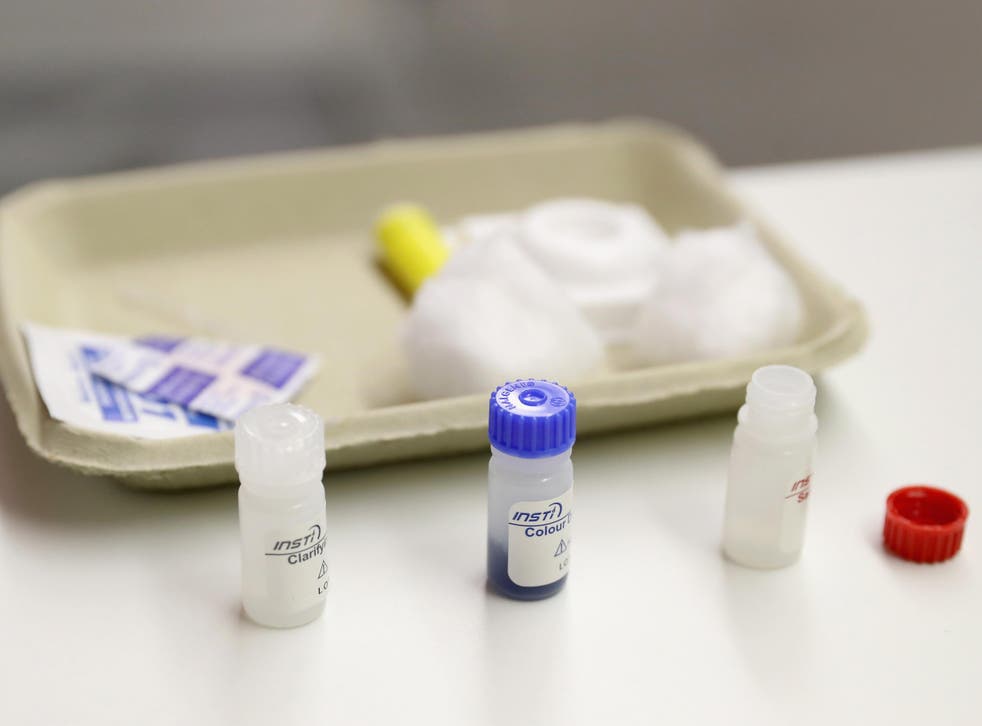 Universities in China are offering students a discreet way to test for HIV using soft drink vending machines.
Students at Harbin Medical University in northern China can purchase HIV self-test kits from the same machines selling cans and instant noodle packs on campus.
The college is the second in Heilongjiang province to install the specialised vending machines after the Harbin University of Science and Technology, local news site Xinhua reported.
The move is part of an HIV prevention initiative by the Chinese Association of STD and HIV/AIDS Prevention and Control (CASAPC), which installed nine of the machines in five universities across China last year.
Students can purchase the test kits for 30 yuan (less than £3.50) – almost 10 times less than the average market price in China, where medical care can be costly.
After using the kit to take a urine sample, consumers can drop the samples into a deposit drawer in the specialised machine.
Student news in pictures

Show all 34
CASAPC staff retrieve the samples from the vending machine, and students can view their test results online anonymously by entering a unique code.
Around 654,000 people in China live with HIV or AIDS – a low percentage of the overall population especially when compared to the UK.
Recent figures have highlighted a rise in the number of students contracting the virus, however. Around 2,320 young people aged between 15 and 24 tested positive for HIV or AIDS last year – four times that of six years ago.
The prevalence of other sexually transmitted infections (STIs) is also increasing in the country, a problem some say is in part due to increasing reluctance among young people to use condoms.
People with HIV are often discriminated against in China, with those known to have the virus more likely to lose their jobs, education and health care according the global HIV charity Avert.
The number of people taking HIV tests in China rose from 60 million in 2010 to 140 million last year, but fewer than 10 students were reported to have purchased tests from the Harbin Medical University since a vending machine was installed in November last year.
"We can't eliminate the virus for now, but at least we can prevent it from spreading," said Wang Mengjiao, a third-year student of Harbin Medical University. "For that purpose, it is important to take part in voluntary testing."

Join our new commenting forum
Join thought-provoking conversations, follow other Independent readers and see their replies