Global gag rule: unsafe abortions kill one woman every two hours in India – Donald Trump will make this worse
The Mexico City Policy blocks US funding for global health organisations who provide or give information about safe abortions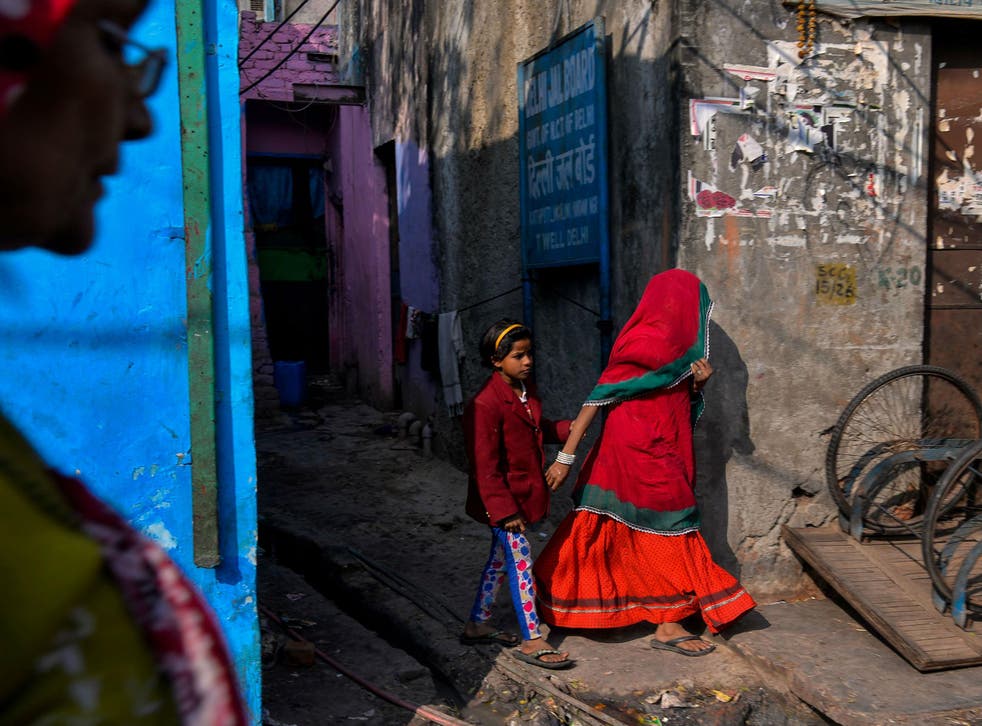 Abortion is legal in India, but in some areas, 80 per cent of women do not know this. Many take matters into their own hands instead, using untested herbal remedies or visiting backstreet clinics – one death every two hours is caused by unsafe abortion, research suggests.
A "lack of information, stigma, and probably knowledge of a safe facility" stops Indian women, particularly in rural areas, from ending pregnancies without putting their lives in danger, said Vinoj Manning, head of global reproductive rights charity Ipas in India.
"When there's a failure of a termination at home or at a quack, they don't go to a safe facility and present themselves with a post-abortion complication. They go to multiple facilities, unsafe providers, trying to resolve the problem," he told The Independent.
"We have a lot of Ayurvedic drugs which are contraindicated for pregnancy. These become default, low-cost, methods. The first immediate side effect is that the abortion is not complete, so there's lots of bleeding."
This can lead to "infection and sepsis, which in worst cases is a threat to life, and in serious cases leads to serious morbidity like infertility", Dr Manning said. "We see this often."
Ipas, which works to provide information and access to safe abortion, does not receive funding from the US government, but Dr Manning said a number of women are referred to the organisation by charities and NGOs working on other health issues.
Under Donald Trump's "global gag rule", reinstated last week, these groups risk losing all US funding simply for providing advice about abortion.
The anti-abortion rule, also known as the Mexico City policy, was introduced in 1984 by Ronald Reagan. It has been retracted and reinstated numerous times since then by successive governments, with Democrats against the rule and Republicans in favour of it.
However, this time it has been put forward in its most extreme form yet, campaigners say, having been expanded to withdraw funding not only from reproductive health services but from an organisation's entire health budget if they provide or offer information about abortion.
Kalpana Apte, head of the Family Planning Association of India (FPAI), which provides sexual health services to more than two million people a year, said the organisation would not sign "a policy that denies human rights and puts the lives of women at risk".
"We believe everyone should be able to make choices about their well-being. We can't support something which tries to restrict those choices or take them away," she said.
"While under previous administrations the 'gag' policy applied only to international family planning funds, the expansion of the policy today to encompass all global health funding is wholly unprecedented.
"Programmes which address HIV, maternal and child health, cervical cancer screening, addressing gender based violence and other health and disease areas will now be affected."
The US invests about $20m (£16m) a year in health programmes in India. FPAI is a member of the International Planned Parenthood Federation, which is set to lose $100m (£80m) for its programmes worldwide due to the policy.
Last week, a teenage girl was rushed to hospital and narrowly escaped death after she was force-fed abortion pills by her school, the Hindustan Times reported.
Dr Manning said he was "irritated" and "angry" about the rule's reinstatement, which represents a "subtle interference on the sovereignty of the Indian government's policy, and also women's rights".
"There are 11 million abortions in the country, out of which five million are unsafe. And 8 per cent of maternal deaths happen because of unsafe abortion," he said. "Given the fact that [this] action could inhibit awareness, and obviously direct services too, it's going to have a negative impact."
Abhijit Das, director of the Centre for Health and Social Justice in New Delhi, told The Independent the number of deaths from unsafe abortion would not fall until the procedure became freely available through public services.
"There is a law permitting abortions, but we have not been able to put in place the necessary services across the country," he said, adding: "Often because abortion is stigmatised, people choose not to visit the public system because they do not feel confident their privacy will be respected."
However, he said Mr Trump's rule could have a "silver lining" if it led to an improvement in local services.
"A very adverse, counter-productive step has been taken in the US. That could somehow become a stimulus for other philanthropy to step in on abortion, both Indian and global," he said.
Thousands march in Dublin for Irish abortion rights

Show all 5
A 2011 study found enforcement of the gag rule by the George W Bush administration led to an increase in abortion rates in sub-Saharan Africa, likely because of lost contraception access, while a 2010 study stated that it "hampered Ethiopia's efforts to address high rates of unsafe abortion".
Marie Stopes International, an NGO that lobbies in favour of abortion and provides a variety of family planning services in both the UK and abroad, warned women in developing countries would "pay the price" for Mr Trump's reinstatement of the Mexico City Policy, saying it would result in thousands more maternal deaths every year.
Join our new commenting forum
Join thought-provoking conversations, follow other Independent readers and see their replies