US declines to sign letter criticising China over torture of human rights lawyers
Trump administration refuses to offer explanation for decision week after Secretary of State Rex Tillerson's conciliatory diplomatic mission to Asian superpower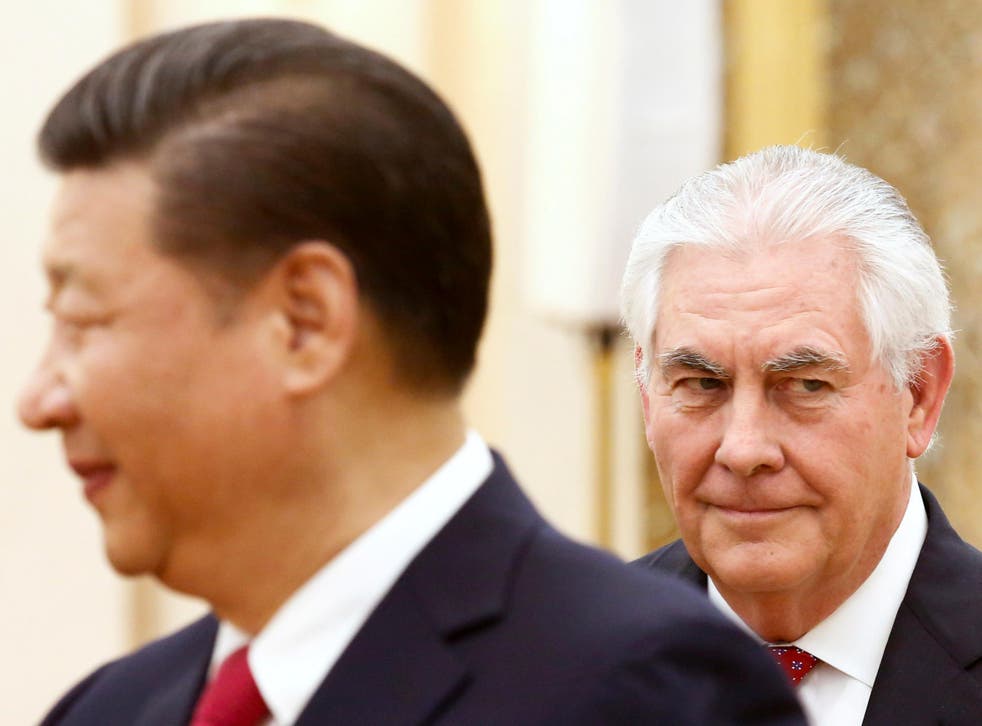 The United States has declined to join other countries in criticising China over allegations of torture against human rights lawyers.
The UK, Germany, Canada and eight others signed a letter raising concerns about lawyers and rights activists detained incommunicado for long periods.
The letter urges China to investigate torture claims against lawyer Xie Yang and others.
The US abstention comes as activists raise growing concerns that the Trump administration is de-emphasising human rights in diplomacy.
Secretary of State Rex Tillerson struck a conciliatory tone with China during a visit last week.
The State Department won't say why the US didn't sign, who made the decision and whether the White House was involved.
The State Department says the US raises "serious" human rights concerns as part of "regular discussions" with China.
Associated Press
Register for free to continue reading
Registration is a free and easy way to support our truly independent journalism
By registering, you will also enjoy limited access to Premium articles, exclusive newsletters, commenting, and virtual events with our leading journalists
Already have an account? sign in
Register for free to continue reading
Registration is a free and easy way to support our truly independent journalism
By registering, you will also enjoy limited access to Premium articles, exclusive newsletters, commenting, and virtual events with our leading journalists
Already have an account? sign in
Join our new commenting forum
Join thought-provoking conversations, follow other Independent readers and see their replies