US Navy withdraws ships after Burma rebuffs aid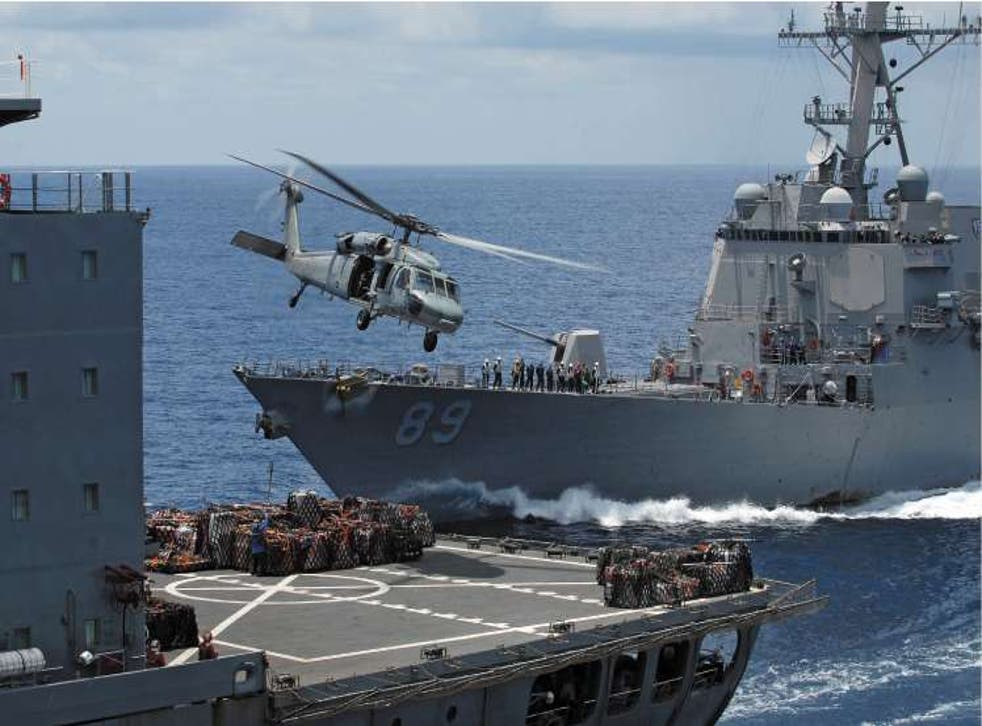 The US military has ordered a flotilla of naval vessels packed with emergency aid for Burma to leave after the country's military regime refused to allow the ships to dock.
Fifteen separate attempts to obtain the junta's permission to help with relief efforts were refused during the month after Cyclone Nargis devastated the country. Admiral Timothy Keating, the senior US commander in the Pacific, said: "Should the Burmese rulers have a change of heart and request our full assistance for their suffering we are prepared to help."
The UN's Office for the Co-ordination of Humanitarian Affairs estimates that more than half of all the people living in the devastated Irrawaddy delta have received no aid from local or international aid groups. It is unclear what support has been provided by the Burmese military.
"There remains a serious lack of sufficient and sustained humanitarian assistance for the affected populations," said a report by the UN office.
Four weeks after the category three storm tore into the delta region, around 140,000 people are either believed dead or missing and anywhere up to 2.5m people in need of help.
Yesterday, the deputy head of the UN Development Programme in Burma, Sanaka Samarasinha, said that while some progress was being made in terms of getting visas for international relief workers, access to the worst affected areas was still a major challenge. "We have to give three-day advance notice and provide an itinerary," he said, speaking from Rangoon.
"Then if you get out to the area you can only expect to visit those areas included in your itinerary."
The Burmese military only has a limited number of helicopters and reportedly only seven are being used in the relief operations. Aid agencies have been forced to search around for civilian helicopters of military standard. Paul Risley, of the UN World Food Programme, said the departure of the US naval ships had added to this problem because relief agencies would not be able to make use of its fleet of helicopters.
Meanwhile, Amnesty International has accused the Burmese regime of increasing efforts to force people out of emergency shelters.
Register for free to continue reading
Registration is a free and easy way to support our truly independent journalism
By registering, you will also enjoy limited access to Premium articles, exclusive newsletters, commenting, and virtual events with our leading journalists
Already have an account? sign in
Register for free to continue reading
Registration is a free and easy way to support our truly independent journalism
By registering, you will also enjoy limited access to Premium articles, exclusive newsletters, commenting, and virtual events with our leading journalists
Already have an account? sign in
Join our new commenting forum
Join thought-provoking conversations, follow other Independent readers and see their replies