US sails warship near Russia-claimed waters in Sea of Japan to challenge 'excessive maritime claims'
Freedom of navigation operation was first in area since 1987, when Soviet Union claimed waters, US Navy official says
Samuel Osborne
Thursday 06 December 2018 14:08 Comments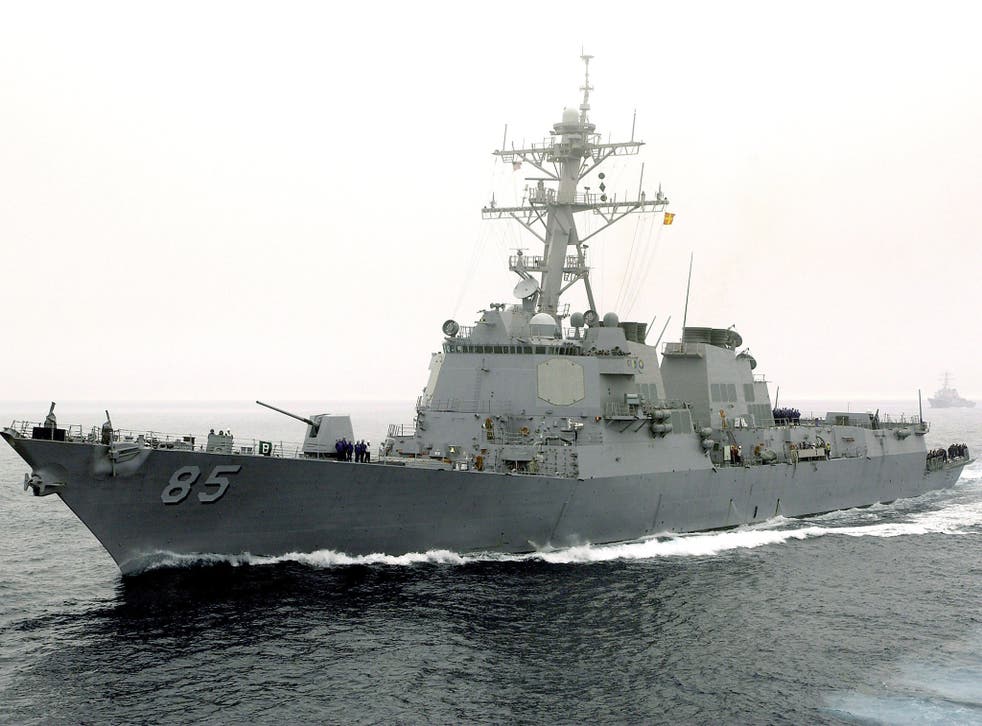 The US Navy sailed a guided missile destroyer near contested waters in the Sea of Japan "to challenge Russia's excessive maritime claims" in a move widely expected to exacerbate strained relations with the Kremlin.
The USS McCampbell sailed in the vicinity of Peter the Great Bay to "uphold the rights, freedoms and lawful uses of the sea enjoyed by the United States and other Nations," US navy Lt Rachel McMarr said in a statement.
The destroyer carried out what the navy calls a freedom of navigation operation (FONOP).
It comes as the US prepared to send a warship into the Black Sea in response to Russia's seizure of three Ukrainian vessels and their sailors.
Peter the Great Bay is the largest gulf in the Sea of Japan and is home to Russia's Pacific Fleet.
World news in pictures

Show all 50
A US Navy official told CNN, who first reported the operation, that it was the first FONOP in that area since 1987, when the Soviet Union laid claim to the areas.
The official said the US does not recognise Russia's claims, which they said far exceed the 12 miles from the Russian coastline guaranteed by international law.
"US Forces operate in the Indo-Pacific region on a daily basis," Ms McMarr added.
"These operations demonstrate the United States will fly, sail and operate wherever international law allows. That is true in the Sea of Japan, as in other places around the globe."
She said the US Navy conducts "routine and regular" FONOPs which she said were "not about any one country, nor are they about current events".
US suspends participation in Cold War-era nuclear treaty after Russia found in breach of agreement
The operation happened on the same day that Russian president Vladimir Putin suggested Moscow could develop intermediate-range nuclear weapons in response to the US quitting a key Soviet-era arms control treaty.
The US secretary of state, Mike Pompeo, gave Russia 60 days to come back into compliance with the agreement before the US would suspend its obligations.
Register for free to continue reading
Registration is a free and easy way to support our truly independent journalism
By registering, you will also enjoy limited access to Premium articles, exclusive newsletters, commenting, and virtual events with our leading journalists
Already have an account? sign in
Join our new commenting forum
Join thought-provoking conversations, follow other Independent readers and see their replies