Video shows moment Taliban bomb hit Afghanistan parliament
All Afghan MPs are safe but 18 civilians were injured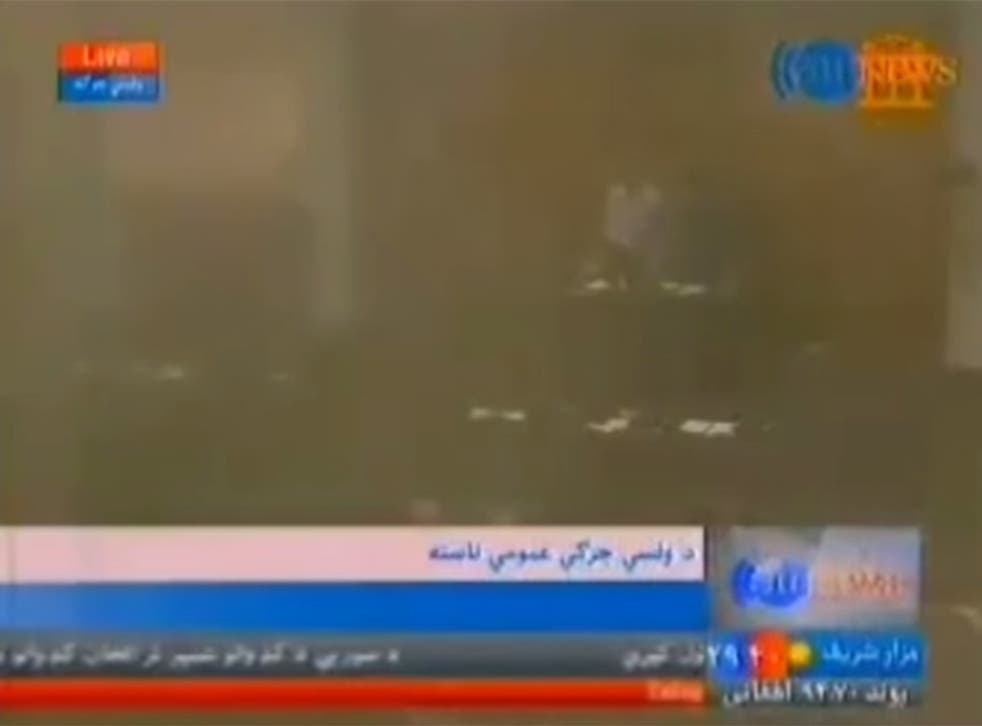 A video feed from inside the Afghan parliament shows the terrifying moment a Taliban suicide car bomber struck at the entrance to the building.
The Islamic fundamentalist group, which ruled Afghanistan between 1996 and 2001, launched a complex attack on the parliament building with gunmen battling police after the initial bomb blast.
The video shows a politician speaking at the main lectern as the country's MPs met to confirm the appointment of a defence minister.
Suddenly, a loud blast rocks the camera and the walls of the building, sending plaster falling to the ground and with dust and smoke filling the air. Politicians can be heard screaming and running across the room.
They were forced to flee after the explosion and the gunfire, with police stating that all lawmakers were safe.
The six Taliban gunmen involved in the attack were killed nearly two hours after the attack began, police confirmed.
Kabul police spokesman Ebadullah Karimi said that one Taliban fighter detonated a bomb outside the parliament gates while the six gunmen took up positions near to the building.
Following the blast, the six gunmen tried to enter the compound but they were forced back by the parliament's security forces. They took cover in a building under construction, which was then surrounded.
The top 20 most dangerous cities in the world

Show all 24
While all MPs emerged unscathed from the Taliban attack, Health Ministry spokesman Mohammad Ismail Kahousi said 18 civilians were injured.
The Taliban confirmed in a statement that it had carried out the suicide bombing.
Additional reporting by PA.
Join our new commenting forum
Join thought-provoking conversations, follow other Independent readers and see their replies