Video: Watch phone battery explode and burst into flames while in woman's hand
The explosion occurred as the woman attempted to replace her existing battery with a faulty one
Jack Simpson
Monday 13 October 2014 17:03 Comments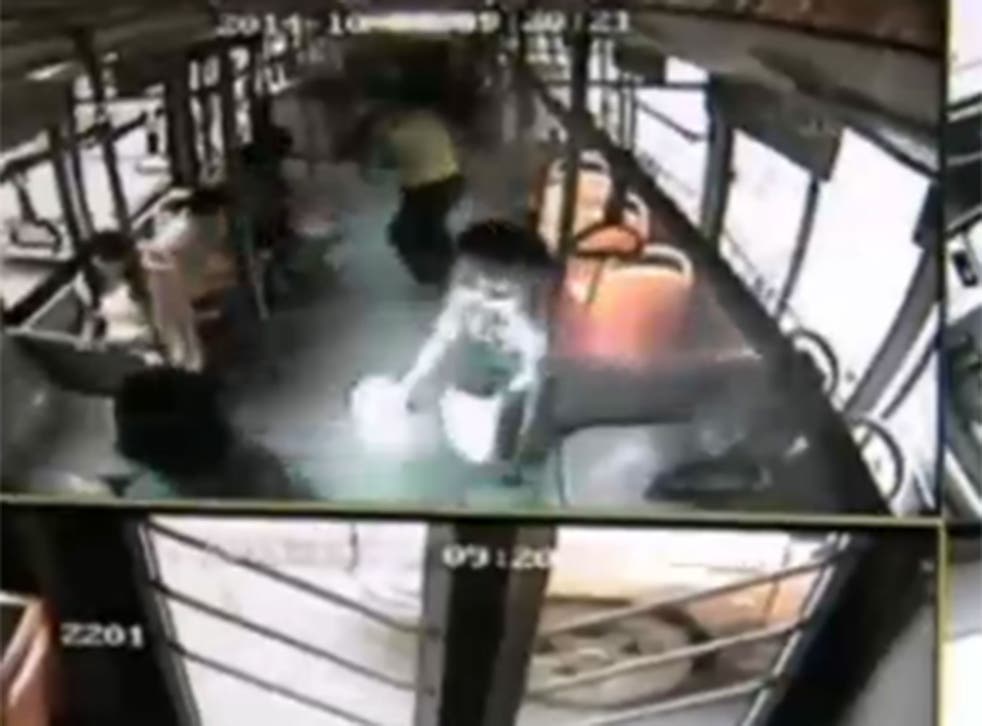 CCTV footage from a bus in China has captured the moment when one woman saw her phone explode and burst into flames while it was in her hands.
The footage taken from a public bus in the Sichuan province in south west China, shows one of the passengers attempting to replace her mobile phone battery before we see a flash of light and her carrying away a handset which appears to be on fire.
After the phone explodes, bemused passengers are seen rushing to the bus' exits unaware of where the small explosion has come from.
The owner of the phone then follows, still holding the flaming handset.
Over the last few years, there have been a number of stories of phones exploding randomly in people's pockets, or while they were holding them.
In 2007, Lanzhou Morning Post reported that a 22-year-old man had been killed when an exploding phone in his breast pocket had caused one of his ribs to pierce heart leading to his death.
This was followed up in 2009, one man was killed in the Guangzhou province when a faulty battery exploded and severed a major artery in his neck while he was talking on his handset.
Register for free to continue reading
Registration is a free and easy way to support our truly independent journalism
By registering, you will also enjoy limited access to Premium articles, exclusive newsletters, commenting, and virtual events with our leading journalists
Already have an account? sign in
Join our new commenting forum
Join thought-provoking conversations, follow other Independent readers and see their replies