Indian woman sentenced to rape says she can't return home because 'humiliated' village elders will take revenge on her
An all-male court allegedly determined the punishment after the sisters' brother eloped with a higher caste married woman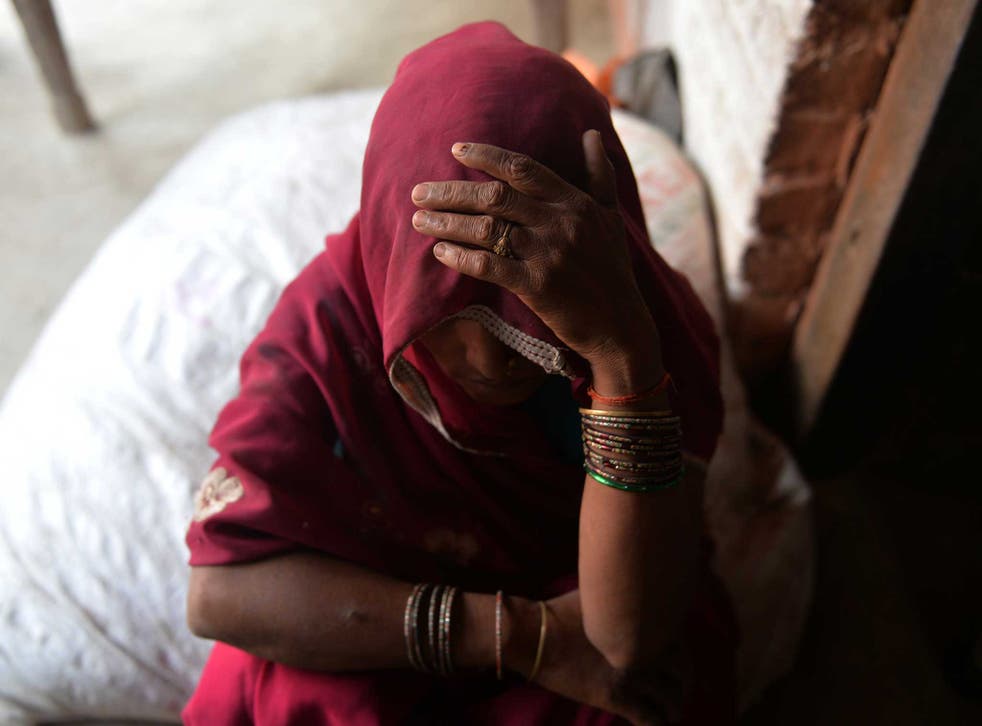 One of the sisters who has been sentenced to be repeatedly raped because her brother eloped with a woman from a higher caste has said she cannot return home because she fears village elders will want to take revenge on her.
An illegal jury, composed of male upper caste Baghpat village elders, reportedly ordered the gang rape of Meenakshi Kumari, 23, and her 15-year-old sister after their brother Ravi eloped with a married woman, known only as Krishna, from a higher caste.
Ms Kumari, fearing for their lives, petitioned India's Supreme Court for protection. The case brought international attention after an Amnesty International petition to save the two girls from the punishment garnered more than 200,000 signatures.
Now, Meenakshi has said that she is scared of returning to the village. "How will we ever return home or to our village? If we ever return they will harm us or rape us. If not today then in the future. ," she told the Daily Mail.
She said that "Jats" - the village elders who sentenced here - would never forget the "humiliation" and would want their revenge.
However, residents of the Indian village, which is about an hour from Delhi in Uttar Pradesh province and has a population of approximately 1,000, have insisted the sisters' story is false.
"The reports are completely false," one elderly man – who was not named – told the BBC.
"We are so ashamed that our village is in the news for something that did not even happen," an unidentified young man reportedly said. "We feel dishonoured."
Ravi, 25, allegedly fell in love with Krishna, 21, three years ago. After the match was forbidden – and Krishna was married to someone else – the couple eloped. Eventually, after pressure from both families, they returned.
But when interviewed, surrounded by male relatives, Krishna denied the events as described by the sisters.
"I barely knew the man. I didn't even know his name. He tricked me into going with him, saying he'll get me a job. He kept me against my will," she claimed.
India protests against sexual violence

Show all 20
The local police force also say they have been misrepresented. "In our investigations we did not find any evidence to conclude that a village council meeting took place against the two women," a spokesperson claimed.
But Ms Kumari and her sister, members of the Dalit caste previously known as "Untouchables", claim they have been forced to flee to Delhi after the decision of what is known as the khap pachayat (council).
"My father got a call from a neighbour and told us not to come back. They said that the Khap panchayat – that are all Jats - took the decision to rape my sister and me and parade us naked. They want revenge," she told Pulse India.
Although these unelected all-male councils have been outlawed by India's Supreme Court, they persist in many small villages.
"I can't sleep, I'm very scared," Ms Kumari said. "How will we ever return home or to our village? If we ever return they will harm us or rape us. If not today then in the future."
Join our new commenting forum
Join thought-provoking conversations, follow other Independent readers and see their replies