Viswanathan Anand vs Magnus Carlsen: Chess stages biggest game since Fischer vs Spassky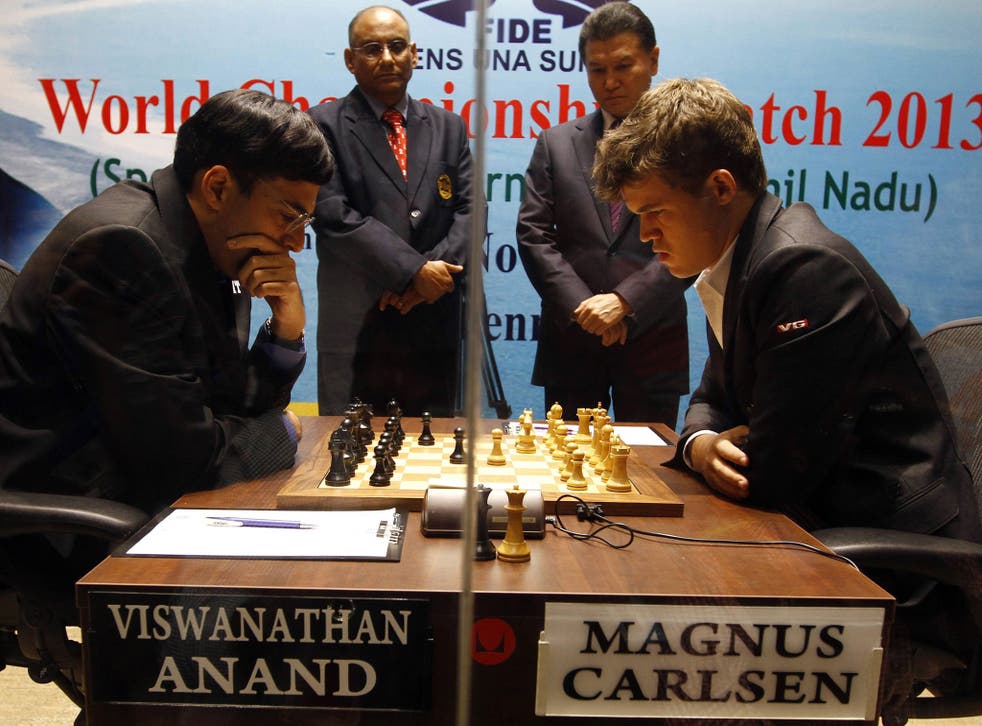 One has spent months working out in order to get in shape but is now feeding his brain with chocolate and cashew nuts. The other has brought his own chef, bodyguard and doctor, and has been preparing in the Gulf to get ready for the warmth of southern India.
India and Norway are going head-to-head in what could be one of the most important and exciting chess contests since Bobby Fischer defeated Boris Spassky in 1972. This time the battle is between experience and youth.
Viswanathan Anand, 43, has been the undisputed world champion since 2007, but even on home turf he is the underdog as he tries to hold off the challenge of 22-year-old Magnus Carlsen.
"In chess terms, this is as important [as the 1972 match] because it is a generational thing," said John Saunders, deputy editor of Chess magazine. "Of course, in 1972 it was also about the Cold War. This one does not have that factor."
Mr Anand, who grew up in the city of Chennai where the World Championship game is taking place, is credited with increasing enthusiasm for chess in India since winning a world junior tournament victory in 1987 and then securing the first of a series of world championships in 2000.
Such has been his impact that India recently overtook France as the nation with the most players rated by the World Chess Federation
Reports said that Mr Anand spent his time preparing in Bad Soden, Germany, where he made greats efforts to improve his fitness in the gym and swimming pool.
"I worked as I always did. A couple of months of training and I think I am ready to attack," he told local media.
But Mr Anand, himself a one-time child prodigy who is now at the age most would consider the sunset for chess players, is not going to have it easy. His opponent was the second youngest ever grandmaster and is currently topping the world's chess rankings, compared to the Indian's eighth position.
What's more, the Norwegian, who has posed in photo shoots with models, beat Mr Anand when they last played each other. Mr Carlsen, who was born in Tønsberg, holds the record for the highest ever world ranking.
"While the world champion has never given any importance to matters of chess history or his legacy, he must know that his entire career will get an extraordinary new dimension should he beat the Norwegian wunderkind against the odds," Garry Kasparov, the Russian former world champion, told the Press Trust of India.
The pair are to play 12 games on a glass-encased, sound-proof stage during the tournament, which is due to end on November 26. The players are living in different floors of the Chennai hotel where the tournament is being held.
For all the excitement the contest has generated, the first two matches, held on Saturday and Sunday, ended in draws.
Among those following the matches closely there was disappointment during the second game in particular, when Mr Anand pushed for a draw.
Indeed, he himself appeared to know that some of his fans may have felt a little deflated.
"Today it's my turn to tender a slight apology. I am sorry about the decision but I decided to be a bit prudent today," he said in a post-match press conference. "I am sure there will be better games than these two."
Join our new commenting forum
Join thought-provoking conversations, follow other Independent readers and see their replies