Why China's ivory ban is a mammoth step towards saving the elephant
The world's largest trader is closing down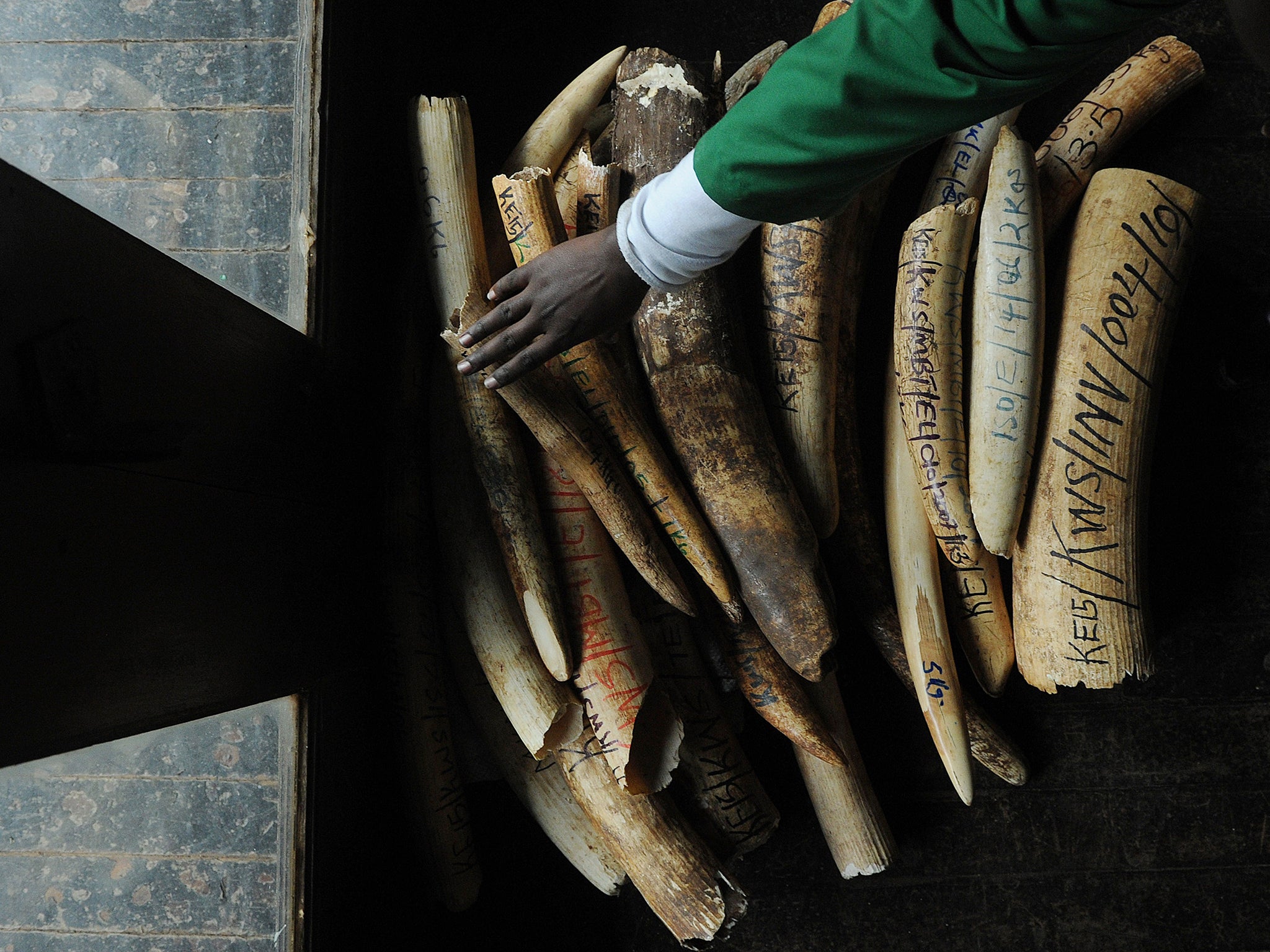 At the end of last year, China announced a complete ban on its ivory trade and processing activities by the end of 2017. The news, a late Christmas gift to many conservationists, was greeted as a "game changer" by groups including the World Wildlife Fund, which says around 20,000 African elephants are being killed every year for their ivory. As the world's largest consumer of ivory products, Chinese demand has seen poaching increase and ivory prices rise. The country has had a seemingly insatiable appetite for so-called "white gold".
At a meeting of the Convention on International Trade in Endangered Species of Wild Fauna and Flora last September, a resolution was tabled which recommended that its 183 member states "close their domestic markets for commercial trade in raw and worked ivory as a matter of urgency". China's support of the resolution surprised many and led to it being adopted by consensus. The country had taken a big step in re-evaluating its relationship with ivory and its effect on the world's elephants.
The subsequent announcement on 30 December 2016 saw China commit to closing up to 15 of its 34 ivory processing firms and 50 to 60 of its 130 licensed ivory retail shops by 31 March 2017. The second stage will see China phase out the country's remaining registered legal processors and traders by the end of the year.
China has a popular ivory carving industry with a history that stretches back to the Ming and Qing Dynasties. To assist those who carry out this work, there will be schemes to assist ivory carvers with the transition into working with other mediums. "Master carvers" will be encouraged to work in museums and in the repair and maintenance of artistic and culturally significant ivory artefacts.
The Chinese move effectively brings to an end the future of the country's domestic ivory market. But there are millions of pieces of (currently) legally owned ivory artefacts all over China which will have to be dealt with through a strict new management system. Ivory products will only be displayed in museums and art galleries for non-commercial purposes or exhibition, and the giving and inheriting of ivory will still be allowed.
The elephant in the sale
More worryingly, the Chinese ban on trade specifically excludes items described as "genuine antiques". This exemption raises concerns that elephants will continue to be poached to supply an increased trade in "ghost ivory" (illegal ivory sold as antique legal ivory) as the legitimate market closes.
Another problem is that a large portion of China's ivory trade will simply shift to Hong Kong, which is not subject to the Chinese ban. Hong Kong is the world's biggest legal retail market for elephant ivory and a major transit hub for illegal imports. Hong Kong has itself pledged to phase out its domestic ivory market by 2021 and it is hoped that the Chinese announcement will encourage Hong Kong to speed up the timescale. But there is no guarantee this will happen.
Concerns over the sale of "ghost ivory" alongside legitimate legal ivory pieces are even greater in Hong Kong. "Hong Kong ivory" has even come to be a derogatory term to describe new ivory masquerading as old.
This point was recently highlighted by British auctioneer James Lewis, who said of his experiences in Hong Kong: "You see old ivory on the same shelf as new ivory. I realised then there's a major market in the Far East that looks at ivory as a commodity as well as an art form, and that the old ivory market is fuelling modern demand."
But these concerns should not distract us from the positive aspects of China's plans. In terms of addressing the decline in wild elephant populations and Asia's attitudes to ivory, the Chinese ban can only be a good thing. Provided Beijing is able to police and manage the changes effectively it could even be the "game changer" conservationists hope for.
Just as importantly, the fact that China has gone so far and with such a strict time scale after years of negotiation could be the catalyst for other states such as Hong Kong, Laos, Myanmar and Vietnam to follow suit. Demand for "white gold" has taken the elephant to the brink of extinction. Chinese remorse could be the species' salvation.
Caroline Cox is a Senior Lecturer in Law at the University of Portsmouth. This article was originally published on The Conversation (conversation.com)
Join our commenting forum
Join thought-provoking conversations, follow other Independent readers and see their replies