Two women judges killed as gunmen target car in Kabul
The two women were being driven to their office in a court vehicle, and driver was wounded
Bethany Dawson
Sunday 17 January 2021 10:51 Comments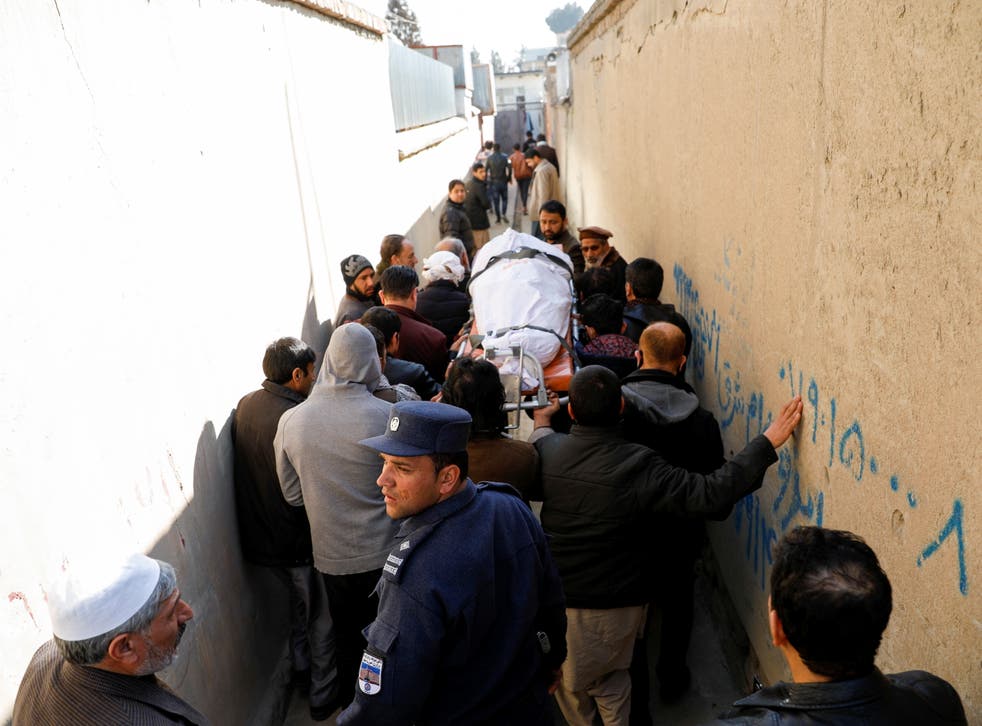 Gunmen have killed two female high court judges in northern  Kabul, Afghanistan, after firing at a car, a court official said. 
This event comes as Taliban and Afghan government officials continue peace talks in Qatar.
No one claimed responsibility for the attack and Taliban spokesman Zabihullah Mujahid said the insurgent group was not responsible.
Supreme Court of Afghanistan spokesman, Ahmad Fahim Qawim, said the women were judges who worked for the high court but he did not identify them by name.
The two women were being driven to their office in a court vehicle, and their driver was wounded in the attack.
A government spokesperson state that that the two women, who have not been publicly named, were among more than 200 female judges working for the country's highest court.
This murder comes within a spate of targeted killings in recent months, which the Afghan government has repeatedly blamed the Taliban for, whilst the insurgent group accuses the government of staging the killings to spoil the peace process.
The so-called Islamic State group has claimed responsibility for many of these attacks in the capital in recent months, including on educational institutions that killed 50 people, most of them students.
Isis has also claimed responsibility for rocket attacks in December targeting the major US base in Afghanistan.
Register for free to continue reading
Registration is a free and easy way to support our truly independent journalism
By registering, you will also enjoy limited access to Premium articles, exclusive newsletters, commenting, and virtual events with our leading journalists
Already have an account? sign in
Join our new commenting forum
Join thought-provoking conversations, follow other Independent readers and see their replies