Women 'raped routinely in North Korean army', defector claims
Last year, North Korea made military service compulsory for women for the first time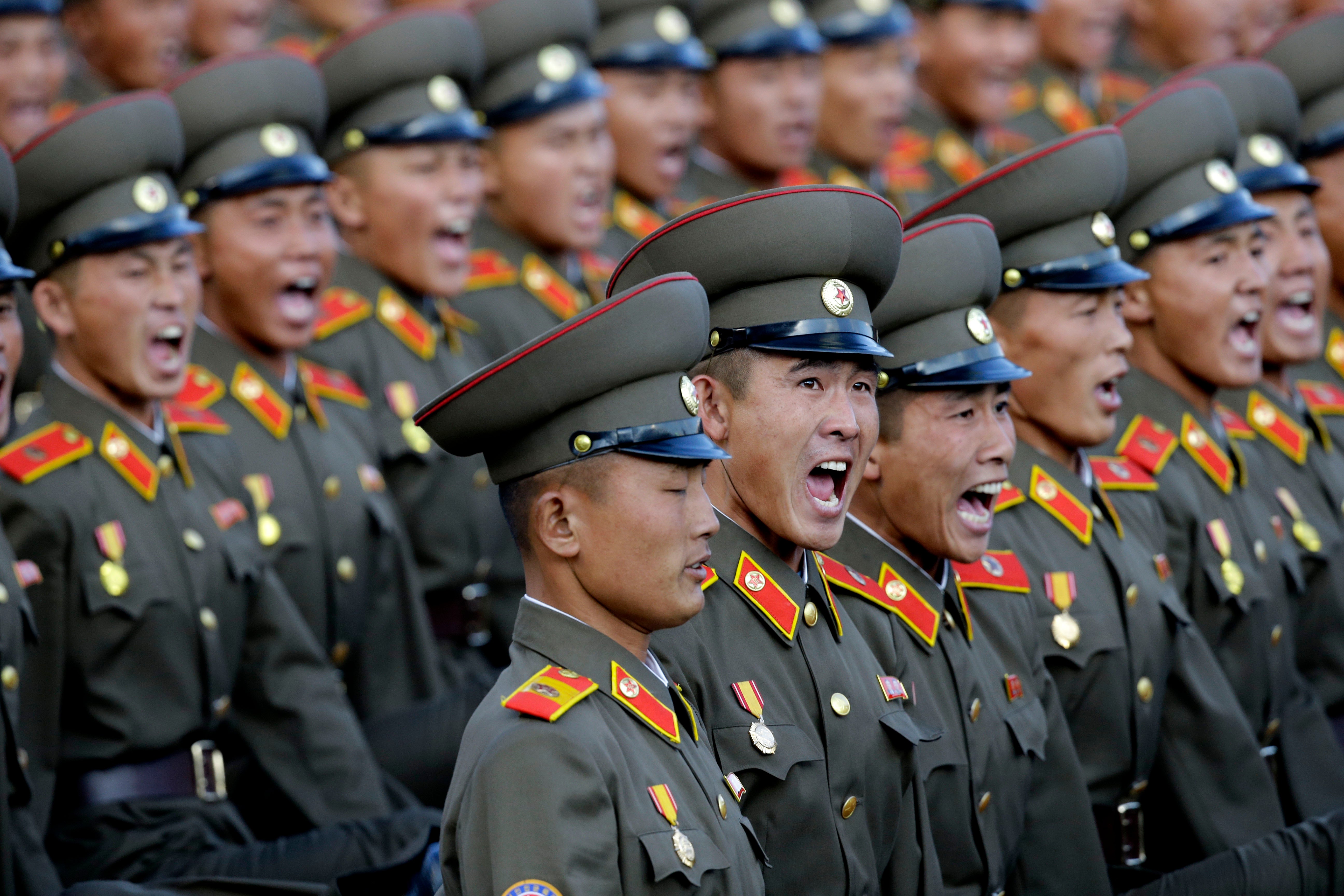 Female soldiers are routinely raped in the North Korean army, a defector has claimed.
Lee So-yeon, a former soldier who has since left North Korea and become a Women's Union representative, said such violence was common during her time in the armyas she addressed a conference in Seoul about women's rights in the neighbouring dictatorship.
She said senior officers would abuse their power to rape lower-ranking women, The Korea Herald reports.
Ms Lee told the conference: "Out of 120 soldiers in my unit, there were only 20 men, but they were all high-ranking officers. I was in the 1st squad, but a couple of squad leaders in the 2nd squad raped every single one of the low-ranking female soldiers."
She added there was "no concept of dignity for women" in the North Korean army.
Ms Lee also alleged that the army failed to acknowledge women's menstruation and that she and other female colleagues were forced to "reuse sanitary pads that were already solidified with blood".
Life in North Korea captured with a mobile phone
Show all 30
In January 2015, it was reported that the North Korean government was making military service mandatory for young women aged 17-20, requiring them to serve until they are 23. Previously service was only mandatory for men with women able to choose if they wanted to volunteer. It is believed that dwindling resources and personnel levels in the impoverished state prompted the change.
While it is difficult to discern accurate information about life inside North Korea, given the secretive nature of the state and the government's propensity for making unreliable claims, sources estimate that around a million people are currently serving in the country's army.
Join our commenting forum
Join thought-provoking conversations, follow other Independent readers and see their replies