Chinese President warns Trump to tone down language after 'fire and fury' threats to North Korea
Phone call with Xi Jinping comes after days of harsh rhetoric from both US President and Pyongyang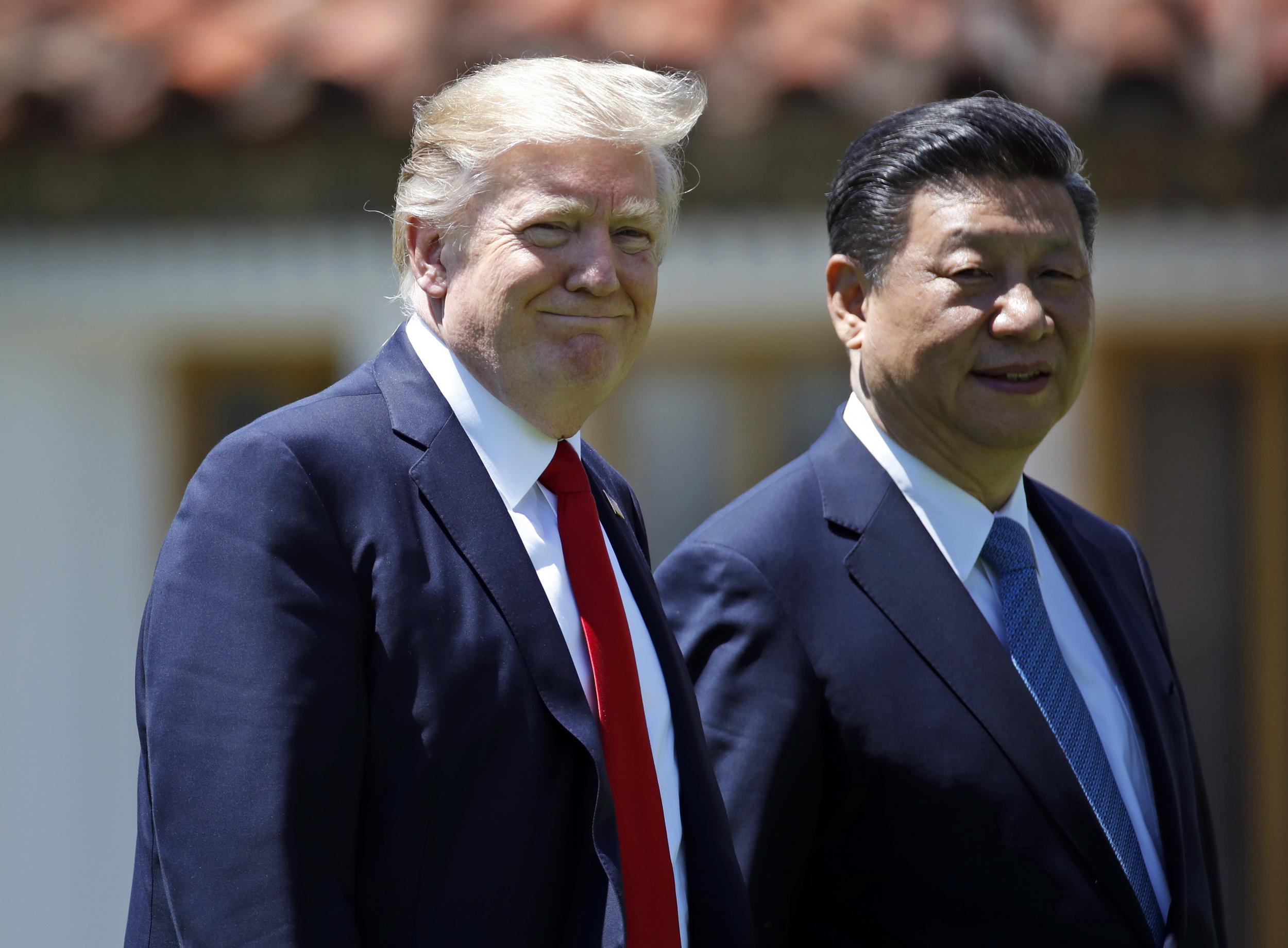 Xi Jinping has urged Donald Trump to "avoid remarks and actions that escalate tensions on the Korean peninsula" following the US President's repeated outspoken statements on the nuclear crisis.
Mr Trump has warned North Korea it faces "fire and fury like the world has never seen" if it continues to threaten the US with missiles, and issued similar threats after provocations from Pyongyang that included a claim it was planning a strike on Guam.
In a phone call, Mr Trump and Mr Xi "agreed North Korea must stop its provocative and escalatory behaviour," the White House said in a statement, and reiterated their mutual commitment to removing nuclear weapons from the Korean peninsula.
It added the relationship between Trump and Xi was "extremely close" and "will hopefully lead to a peaceful resolution of the North Korea problem".
Mr Trump, holidaying at his Bedminster, New Jersey, golf resort, tweeted on Friday that "military solutions are now fully in place, locked and loaded, should North Korea act unwisely".
But he later insisted that "nobody loves a peaceful solution better than President Trump."
China's foreign ministry said Mr Xi told his US counterpart a peaceful resolution to the North Korean nuclear issue was essential, and urged calm.
"Concerned parties must exercise restraint and avoid remarks and actions that escalate tensions on the Korean peninsula," Mr Xi reportedly said.
Donald Trump's first 100 days: in cartoons
Show all 33
After the pair met in Washington earlier this year, Mr Trump admitted Mr Xi had given him a history lesson on the difficulties of dealing with North Korea.
"After listening for 10 minutes, I realised it's not so easy," Mr Trump said.
The weeks since North Korea's latest weapons test, of an intercontinental ballistic missile with sufficient range to hit the US mainland, have seen aggressive posturing from both Mr Trump and the Kim regime.
It has prompted dismay from the US' international allies, with Angela Merkel saying "an escalation of the rhetoric is the wrong answer", and that there was no military solution to the dispute over Mr Kim's nuclear weapons programme.
Russia's foreign minister, Sergei Lavrov, said: "Unfortunately, the rhetoric in Washington and Pyongyang is now starting to go over the top. We still hope and believe that common sense will prevail."
Join our commenting forum
Join thought-provoking conversations, follow other Independent readers and see their replies