Elephant pictured crying while dying chained in Indonesian zoo
Animal welfare groups have criticised the zoo for not having a permanent veterinarian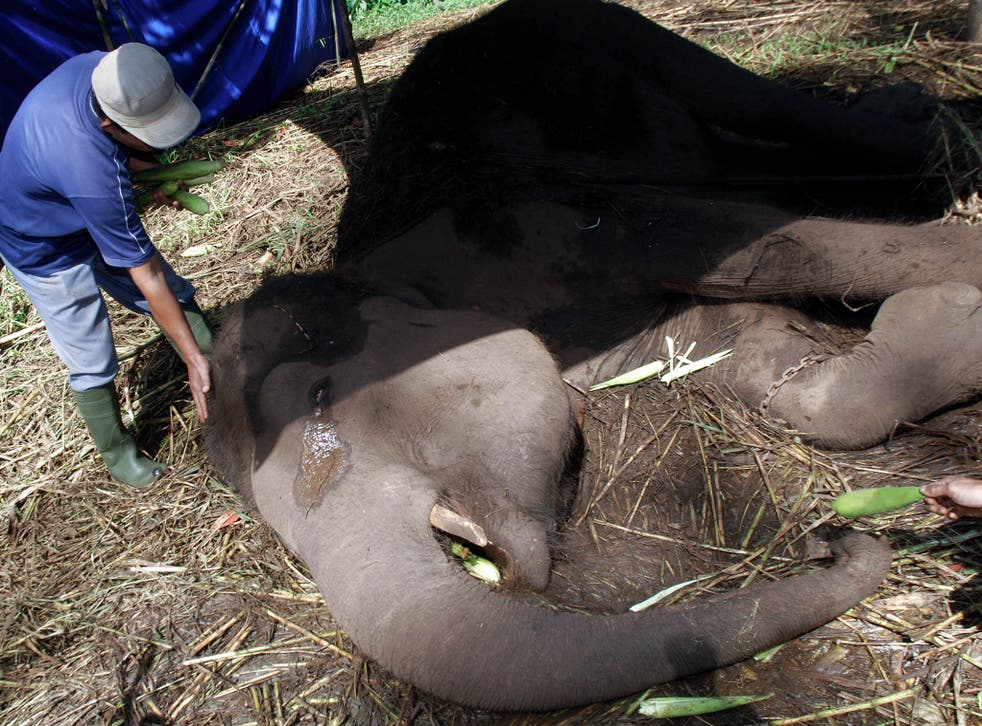 An elephant has been photographed seemingly crying hours before it died in an Indonesian zoo criticised that has been heavily for its treatment of animals.
It is not yet known why Yani, the 34-year-old elephant, died in Bandung Zoo in West Java, Indonesia.
The female Sumatran elephant was moved from its enclosure to be chained in a pen after it became ill a week earlier.
While elephants do produce tears, it has not been proven they cry as the result of emotions.
Sylvana Ratna from West Java Nature Conservation Agency (BKSDA) has criticised the zoo for not having a permanent doctor.
She said: "Having a vet is mandatory. They haven't had one for a year."
The Jakarta Animal Aid Network has described Yani's death as "really just the tip of the iceberg" and has called for tighter animal welfare regulations.
Zookeepers, however, insist Yani received good care and the correct medicine, as an outside vet had been consulted.
Bandung Mayor Ridwan Kamil posted Instagram photos of Yani saying if the zoo cannot afford to look after the animals properly, they should "seek support".
Indyplus gallery: Photographs of elephants by David Gulden

Show all 4
Sumatran elephants are smaller than African elephants and are classified as critically endangered due to poaching and the depletion of their natural habitat.
Join our new commenting forum
Join thought-provoking conversations, follow other Independent readers and see their replies