Thailand protests: Yellow-shirted royalists clash with anti-government demonstrators in Bangkok
Road to government offices in Bangkok blocked by police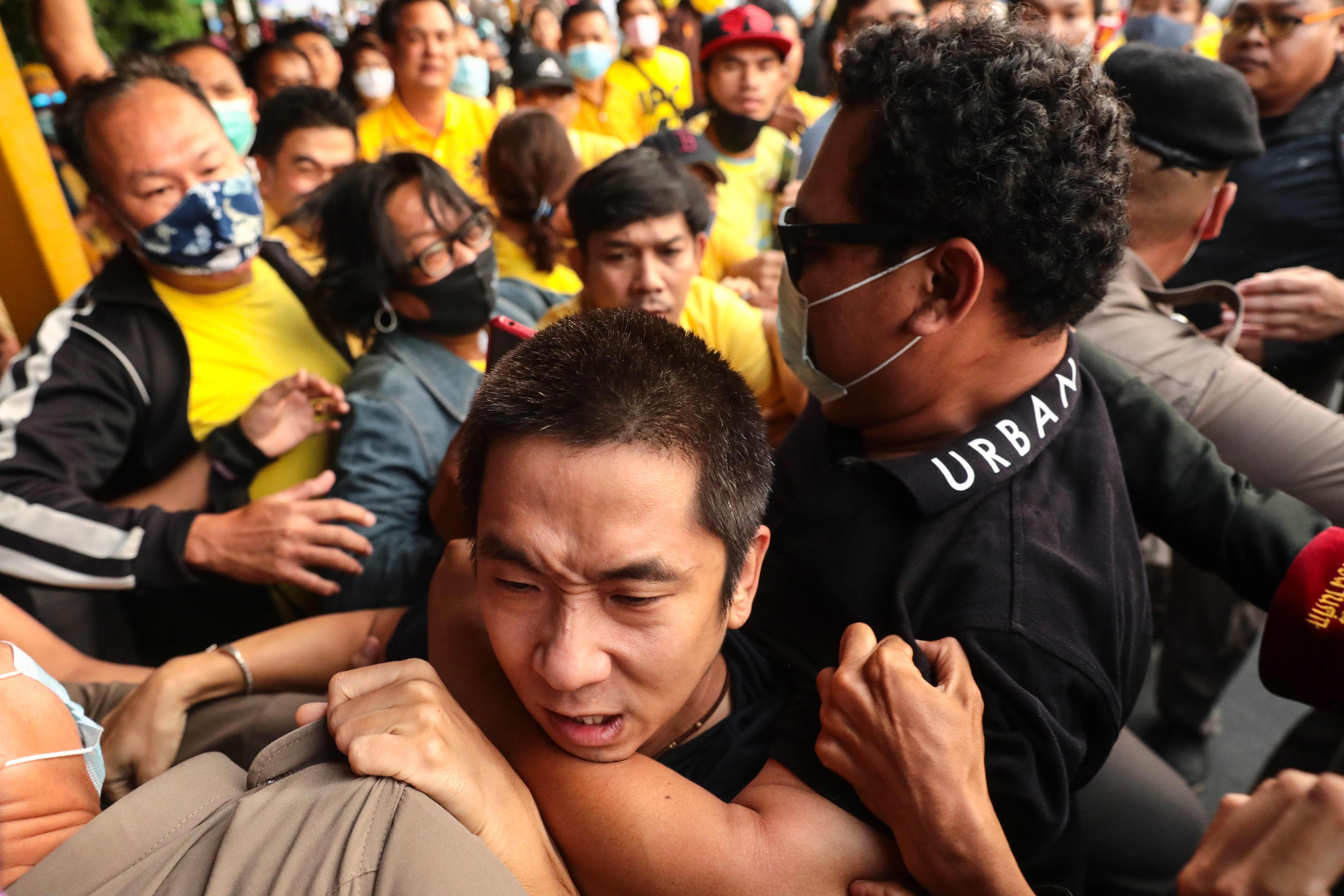 Wearing yellow shirts, dozens of supporters of the monarchy in Thailand confronted pro-democracy protesters on Wednesday, as thousands continued to come out on the streets in defiance of the government's emergency decree.
Social media platforms were flooded with videos of the yellow-shirted royalists and student-led anti-government demonstrators shouting at each other and throwing objects like water bottles in Bangkok. 
Reuters reported that royal supporters had gathered at the Ramkhamhaeng University to show their backing for under-fire King Maha Vajiralongkorn.  
The anti-government protests have been escalating over the past several months, as the movement demands a new constitution, the resignation of military-backed prime minister and former general Prayut Chan-o-cha and a reduction in the powers of a monarchy still much-revered by older generations.
Protest numbers continued to swell on Wednesday despite loudspeaker warnings from the authorities. 
The police have set up barricades and barbed wire on many roads leading to the seat of government, where protesters had gathered in huge numbers on 15 October just before the Prayut administration announced its emergency decree banning gatherings and protest coverage in the media.  
Hundreds of police officers were also blocking the main gate of Government House, which also holds the office of the prime minister, amid reports that protesters planned to march towards it. 
Join our commenting forum
Join thought-provoking conversations, follow other Independent readers and see their replies