YouTube video sees woman humiliating man who allegedly molested her during flight to India
The incident was said to have been reported to the police and the man taken into custody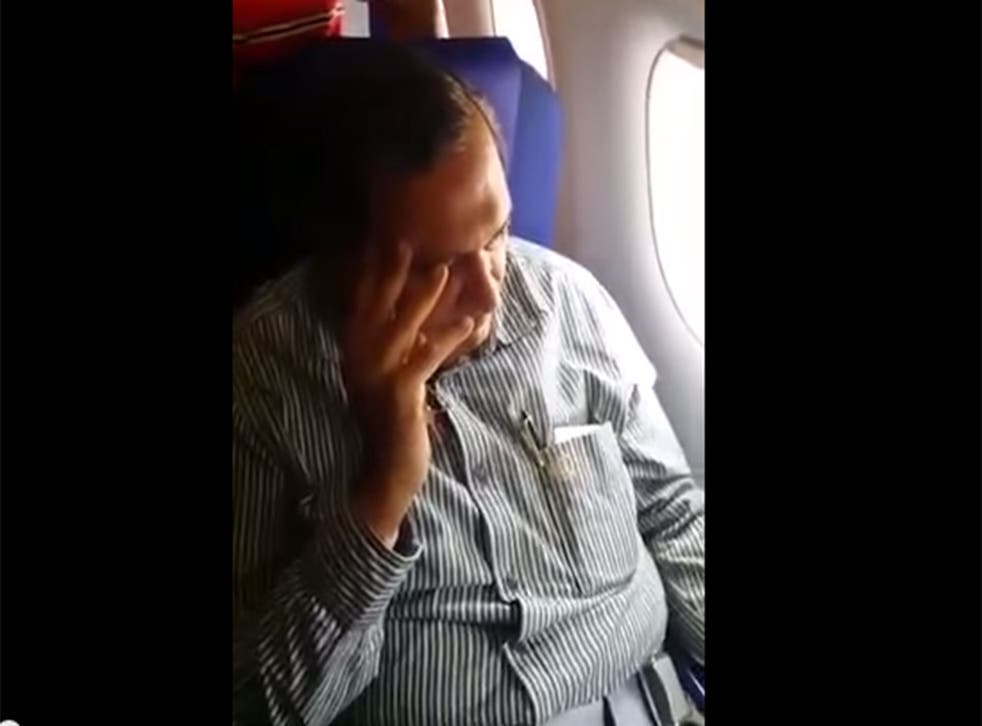 A video of a man being yelled at by the woman he allegedly molested on an Indigo flight to Bhubaneshwar, India, has received almost a quarter of a million views in two days.
Titled "Old Man pays for molesting a girl on an Indigo flight. Respect to the Girl!!!" and uploaded by Shreyas Rao, a statement claims to include a message from the woman involved in the incident.
"This man on the seat behind mine, put his fingers in the seat gap to touch me!!!" it reads. "I was very shocked for sometime to react. By then the flight went to landing mode. Then the moment flight touched down, i got up.
"Saw his hand was again on the side ready to take up any opportunity to touch me!!! I created such a scene, humiliated him in front of the whole flight! He thought like usual girls will keep quiet and he can get away with this! I have lodged an FIR now!"
The statement claims that the man was "humiliated" in front of the people who knew him. The incident was said to have been reported to the police and the man taken into custody, with Indigo staff remaining with the woman. A second video posted on Facebook appears to show the same man attempting to apologise to the alleged victim.
A series of high-profile rape cases in India have sparked international attention in recent years, leading to tougher punishments for sexual offences and criticism of the way police handle individual cases of sexual assault.
In pictures: India in shock after teenage girls 'gang raped and hanged'

Show all 13
Register for free to continue reading
Registration is a free and easy way to support our truly independent journalism
By registering, you will also enjoy limited access to Premium articles, exclusive newsletters, commenting, and virtual events with our leading journalists
Already have an account? sign in