At least three dead and 90 arrested after mass brawl in Moscow cemetery
Hundreds of people erupted into violence when rival gangs of cemetery workers clashed in Russia's capital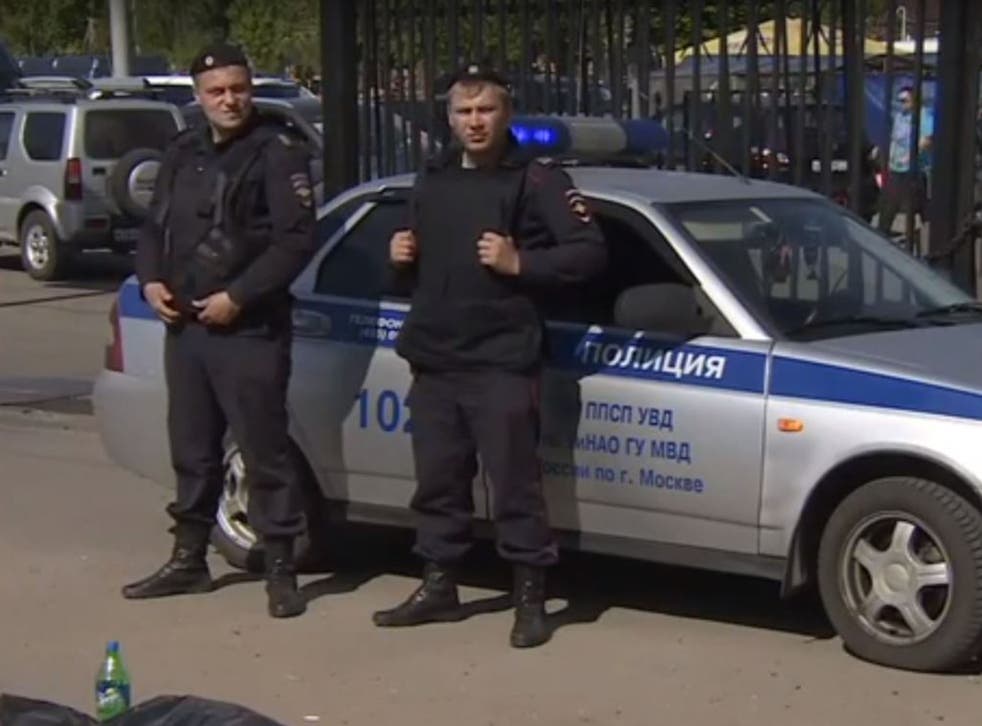 At least three people are dead and dozens more injured after a mass brawl more than a hundred strong inside a Russian cemetery.
More than 90 people have been arrested after mass violence erupted in the 200-hectare Khovanskoye cemetery, in Moscow's south-west outskirts.
At least three people have been killed in the shocking scenes, reportedly run over by people fleeing the chaos in their cars.
Early reports indicated a police officer had also been killed, but this has yet to be confirmed.
Varying reports suggest between 200 and 400 people were fighting in the graveyard, with pictures on social media allegedly showing men holding baseball bats and iron polls as they got involved in the fighting.
Police spokeswoman Sofya Khotina stated the brawl was over a territorial dispute.
Vladimir Putin and the people

Show all 11
Rival groups of cemetery workers are said to be behind the disturbance, which was fuelled by lucrative contracts for gravestones and other funeral services.
It is thought the migrant gangs, predominantly from former Soviet republics in Central Asia and the Caucasus, were armed with shovels, spades and sticks.
Gunshots were also heard, but are thought to have come from police trying to control the situation, with some firing in to the air.
The Russian interior ministry confirmed more than 50 people had been detained after the clash.
Moscow's Health Department stated 23 people had been taken to hospital, with four said to be in a critical condition.
Register for free to continue reading
Registration is a free and easy way to support our truly independent journalism
By registering, you will also enjoy limited access to Premium articles, exclusive newsletters, commenting, and virtual events with our leading journalists
Already have an account? sign in
Register for free to continue reading
Registration is a free and easy way to support our truly independent journalism
By registering, you will also enjoy limited access to Premium articles, exclusive newsletters, commenting, and virtual events with our leading journalists
Already have an account? sign in
Join our new commenting forum
Join thought-provoking conversations, follow other Independent readers and see their replies