Airline passenger suffers burns to face, neck and hands after headphones explode mid-flight
Passengers endure smell of melted plastic and burnt hair for remainder of journey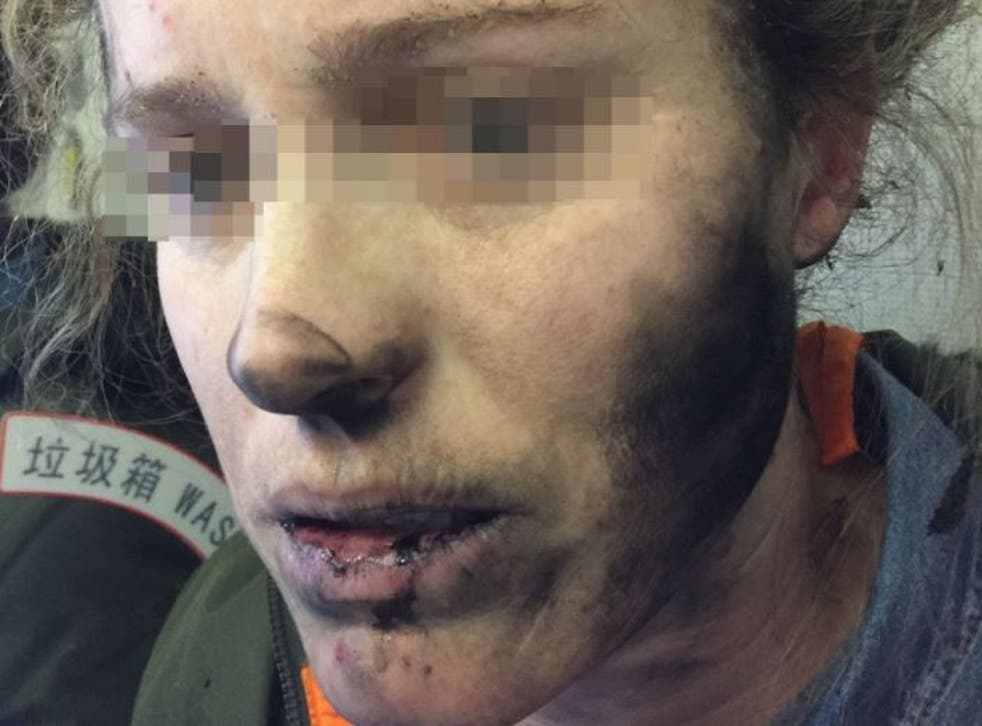 An airline passenger suffered burns to her face, neck and hands after her headphones blew up mid-flight.
The unnamed woman had been dozing on the plane travelling from Beijing to Melbourne when she heard a loud explosion two hours after take-off.
"As I went to turn around I felt burning on my face," she told the Australian Transport Safety Bureau (ATSB). "I just grabbed my face which caused the headphones to go around my neck.
"I continued to feel burning so I grabbed them off and threw them on the floor. They were sparking and had small amounts of fire.
"As I went to stamp my foot on them the flight attendants were already there with a bucket of water to pour on them."
The cause of the explosion was likely to be the headphones' lithium-ion batteries catching fire, the ATSB said.
It was so severe that the battery and its cover became stuck to the floor of the aircraft.
For the rest of the flight, passengers endured the smell of melted plastic and burnt hair.
"People were coughing and choking the entire way home," the woman said.
The ATSB has reminded all passengers to keep any spare batteries in carry-on baggage.
Register for free to continue reading
Registration is a free and easy way to support our truly independent journalism
By registering, you will also enjoy limited access to Premium articles, exclusive newsletters, commenting, and virtual events with our leading journalists
Already have an account? sign in
Register for free to continue reading
Registration is a free and easy way to support our truly independent journalism
By registering, you will also enjoy limited access to Premium articles, exclusive newsletters, commenting, and virtual events with our leading journalists
Already have an account? sign in
Join our new commenting forum
Join thought-provoking conversations, follow other Independent readers and see their replies