British men arrested in Australia and New Zealand after £50m MDMA and crystal meth drug haul
Pure drug crystals could have been used to make up to 12 million ecstasy capsules, police say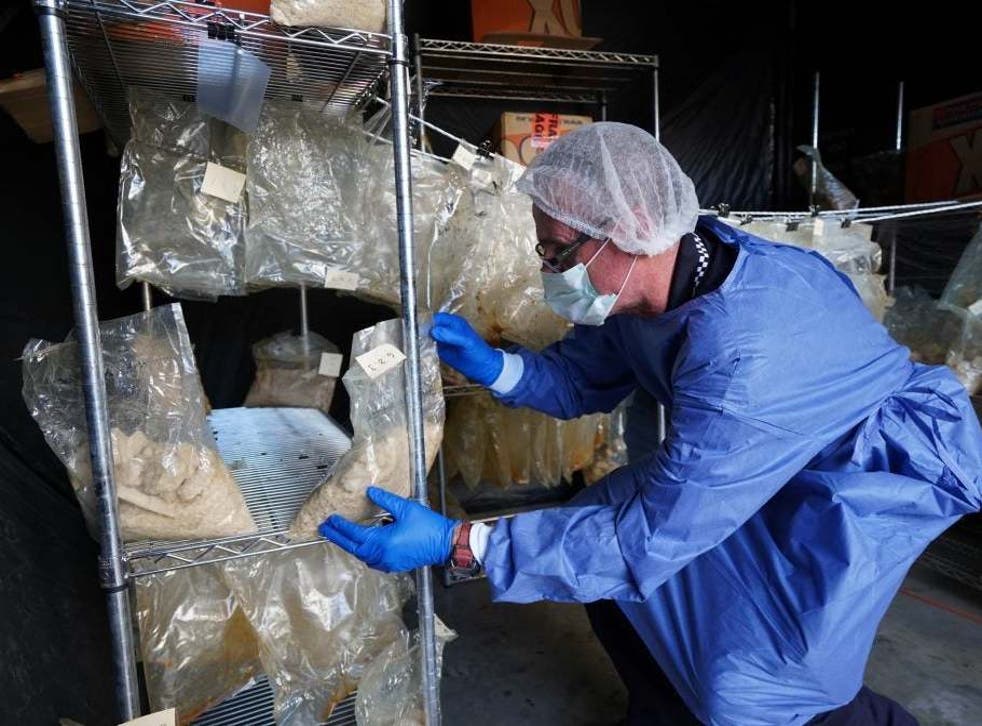 Four British men have been arrested following one of the biggest drug seizures in Australia's history.
The National Crime Agency (NCA) worked with local police to investigate an international organised crime syndicate that had amassed 766kg of MDMA and 200kg of crystal meth.
The Queensland Police Service said A$108,000 (£60,500) in cash and vehicles were seized from hideouts in Australia and New Zealand.
A video showed police unloading countless bags filled with MDMA crystals and powder, which officials said was of the highest purity recorded in the state.
Investigators believe the powder was to be made into pills and capsules to be sold across Australia at a "conservative" street value of A$90m (£60.5m).
World's 10 deadliest street drugs

Show all 10
"We believe the drug would have been diluted with other agents and had the potential to make between six and 12 million capsules," said detective superintendent Jon Wacker.
"Organised crime syndicates are making significant profit at the expense of our Australian community but more importantly they are placing our young people's health at risk."
Two British men, aged 40 and 51, were arrested in Queensland and charged with drug supply and possession.
Two other British men, aged 49 and 60, were arrested in New Zealand over the crystal meth seizure.
A 26-year-old man from Queensland has been charged with the supply of dangerous drugs while part of a criminal organisation.
And a 51-year-old woman arrested in New South Wales has been charged in connection with the money located.
The operation involved the UK NCA, the Australian Criminal Intelligence Commission (ACIC), New South Wales Police Force, Australian Federal Police, New Zealand Police National Organised Crime Group, the Australian Border Force and the Australian Department of Home Affairs Intelligence Division.
Dr Katie Willis, from the ACIC, said it was estimated that more than 1.1 tonnes of MDMA is consumed in Australia each year.
"Removing 766kg of MDMA before it reaches our streets will have an immeasurable impact on the illicit MDMA market," she added.
Register for free to continue reading
Registration is a free and easy way to support our truly independent journalism
By registering, you will also enjoy limited access to Premium articles, exclusive newsletters, commenting, and virtual events with our leading journalists
Already have an account? sign in