Australia builds world's longest cat-proof fence in bid to save endangered birds and marsupials
Project aims to recreate range of wildlife similar to before arrival of European settlers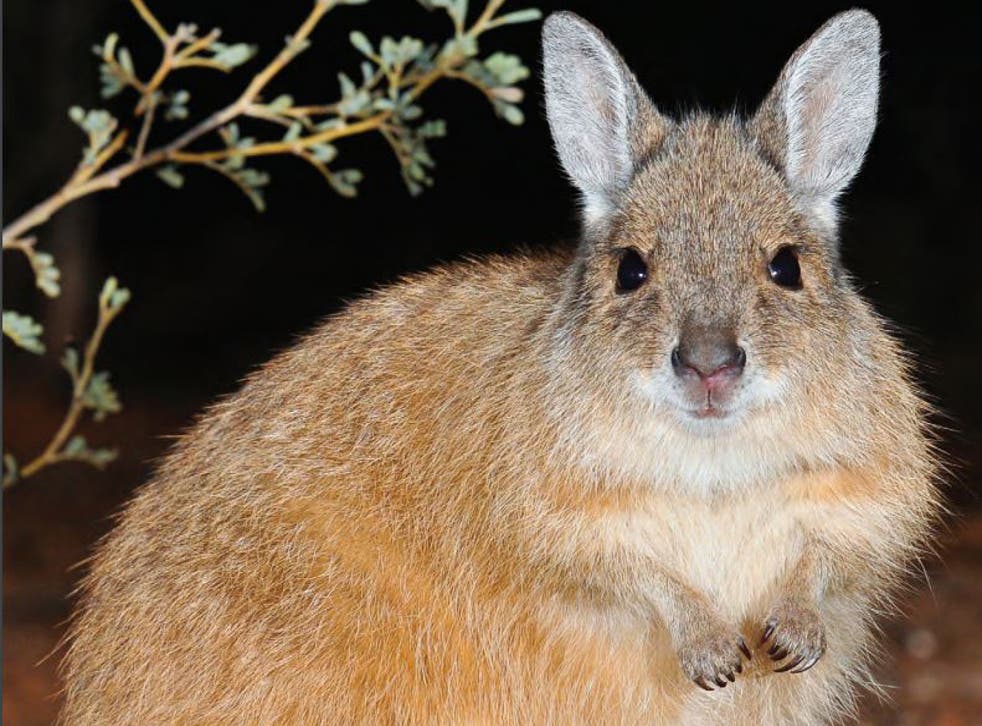 Australia has built the world's longest feral-cat-proof fence in an attempt to prevent the felines from wiping out endangered native marsupials and birds.
As part of the largest feral-cat eradication project ever, the fence will allow conservationists to not only stop the killing of wild species but also reintroduce at least 11 types of threatened mammal.
It will stretch for 27.3 miles across a vast landscape of farmland to enclose the country's largest cat-free area, of at least 250 sq miles.
Australian Wildlife Conservancy has already removed more than 60 feral cats from the Newhaven Wildlife Sanctuary in Central Australia in the Northern Territory, paving the way for the regeneration of endangered native animal species.
Non-native feral cats pose a major threat to native creatures, with experts estimating they kill 73,000 mammals, reptiles and birds a year in the area.
Sanctuary bosses say the project is of global significance to biodiversity, as it will aim to recreate a range of wildlife similar to that in place before the arrival of European settlers.
Species will be brought in from other areas of the country, and reintroducing the threatened mammals that are already extinct in this area will be the largest threatened-mammal translocation project in Australian history.
Feral cats are thought to be responsible for the extinction of 20 native marsupial species since they were introduced to Australia when they were kept as ratters on convict ships. Australia's 2m feral cats are difficult to catch, and a nationwide cull is already under way, for which ministers have previously set targets.
Building the fence involved installing more than 8,500 fence pickets and rolling out 250 miles of plain wire with more than a million fence clips.
The first stage, covering up to 15,000 hectares, aims to create by the end of this year a refuge for large mammals, including the mala, which is now extinct in the wild, the central rock rat and the golden bandicoot.
The conservationists want to remove all feral cats and foxes and reduce rabbit numbers to "insignificant" levels by the end of this year.
Rangers use a combination of traditional hunting and leg-hold trapping to exterminate the feral cats. They will follow the felines' footprints to places where they shelter.
Fox-control measures include baiting, shooting and the use of M44s – devices that inject poison only if triggered by foxes.
A second stage of the project will extend the 6ft 6in-high fence by another 84 miles.
A total of 11 endangered marsupials will be reintroduced, including bilbies, numbats, golden bandicoots, western quolls and black-footed rock wallabies.
The mala population, which exists only in captive breeding programmes and a sanctuary in New South Wales, is expected to grow to 18,000 at Newhaven. A small marsupial that looks something like a cross between a rabbit and a rat, it is one of Australia's most endangered mammals, with an estimated 4,000 animals on mainland Australia.
Australian Wildlife Conservancy (AWC) said: "The estimated population statistics highlight the sheer scale of what will be achieved at Newhaven.
Campaigners call on Indian PM to end torture of captive elephants

Show all 11
"However, there is more to this project than the unprecedented increase in endangered mammal populations. The return of digging mammals such as the bilby and the brush-tailed bettong, and native carnivores such as the western quoll, will re-establish ecosystem processes that stalled many decades ago in central Australia.
"Species will be saved and a landscape in our red centre will be restored in a powerful demonstration of how practical, science-based action can halt the loss of Australia's wildlife."
AWC chief executive Atticus Fleming said the sanctuary would free the region from its moniker as the "global epicentre for mammal extinctions", having lost about 30 species since European colonisation.
The cost of the first stage, including the fence and eradicating the cats, is estimated at £1.7m. Stage two is expected to cost an additional £2.83m.
Join our new commenting forum
Join thought-provoking conversations, follow other Independent readers and see their replies