Coronavirus: Australia on brink of 'eliminating Covid' as Victoria records eighth straight day with no cases
Handful of new cases emerge in New South Wales but officials are hopeful they have stemmed potential outbreak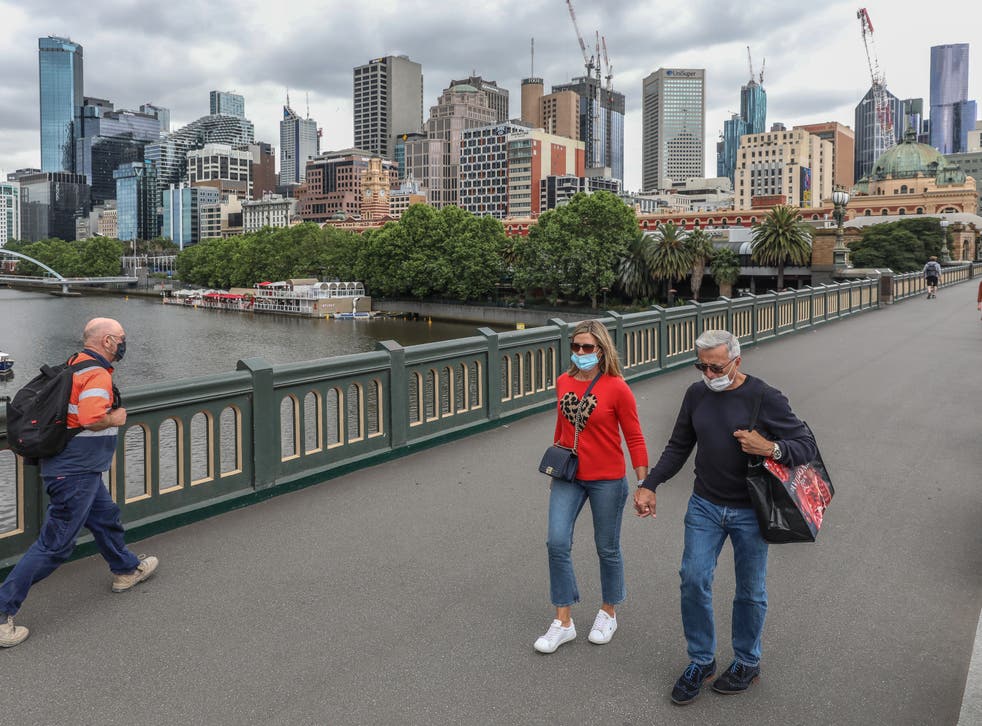 Australia could be on the cusp of eliminating Covid-19, experts have suggested, after the once hard-hit state of Victoria announced its eighth consecutive "doughnut" day – meaning no cases and no deaths.
Last Sunday, the country as a whole recorded its first virus-free 24-hour period in five months.
While that success was short-lived, with a dozen or so cases subsequently emerging in Western Australia, South Australia and New South Wales, there is a growing feeling that the nation could now be on top of the disease.
"No one knows what will happen over the next week in Victoria," said Hassan Vally, associate professor in epidemiology at La Trobe University in Melbourne, the state's capital. "But it's not outside the bounds of possibility that we will see zero cases for another week or so and then technically we've eliminated the virus."
The suppression is widely viewed as a stunning, if hard-won success for a region where more than 18,000 people have been infected, leading to 819 deaths.
The 112-day lockdown was not universally popular – there have been legal challenges – but, as increasing numbers of restrictions are now eased, it does appear to have left the nation in an almost uniquely strong position heading into Christmas.
The aim now, Vally said, was to ensure rates did not spiral upwards again.
"We have a low number of cases, the public health response stamps on any clusters, and you keep everything under control," he told the country's ABC news channel.
He spoke as officials in New South Wales did almost exactly that on Friday by stamping on a cluster of four locally transmitted cases in the town of Moss Vale.
A school and childcare centre were closed as a result, with officials appearing cautiously optimistic that they may have stemmed an outbreak before it took hold.
Also speaking on ABC, Tony Blakely, a professor in epidemiology at Melbourne University's School of Population and Global Health, said: "Elimination is as much a process as anything. You're basically aiming to get elimination of community transmission, and then when it pops up again, you land on it and get rid of it again."
Register for free to continue reading
Registration is a free and easy way to support our truly independent journalism
By registering, you will also enjoy limited access to Premium articles, exclusive newsletters, commenting, and virtual events with our leading journalists
Already have an account? sign in
Register for free to continue reading
Registration is a free and easy way to support our truly independent journalism
By registering, you will also enjoy limited access to Premium articles, exclusive newsletters, commenting, and virtual events with our leading journalists
Already have an account? sign in
Join our new commenting forum
Join thought-provoking conversations, follow other Independent readers and see their replies