Australia could send 100 babies to detention centres
Landmark ruling over 11-month-old baby born to asylum seekers sets new precedent for Australia's migration laws
Loulla-Mae Eleftheriou-Smith
Thursday 16 October 2014 12:21 Comments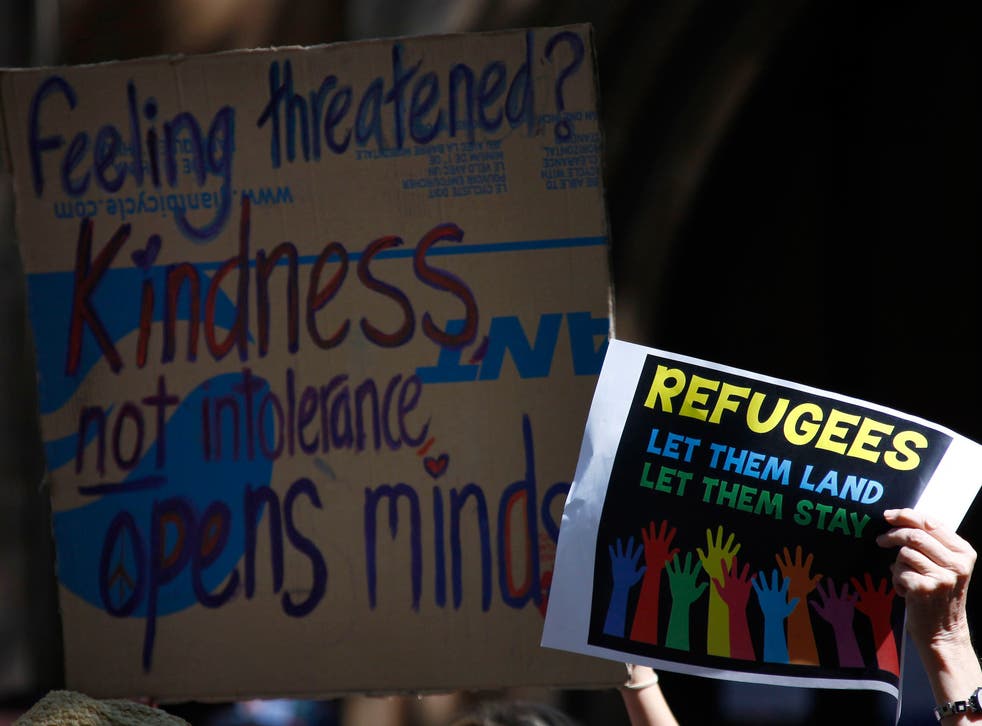 An 11-month old baby born to asylum seekers in Australia has been declared an "unlawful maritime arrival" and does not have the right to stay in the country, in a landmark ruling that could see 100 other babies sent to off-shore detention centres.
Baby Ferouz Myuddin, born in Brisbane to an asylum seeker from Burma, could be sent to a detention centre in Nauru, an island in the South Pacific, after a federal court upheld the decision to refuse a visa for the baby.
Australia's immigration department had reportedly denied baby Ferouz a visa on the grounds that he was an "unauthorised maritime arrival," despite him being born in Brisbane's Mater Hospital.
The Myuddin family had fled Burma to escape persecution for being part of the Rohingyan minority, where they are not recognised as citizens, and arrived in Australia by boat from Indonesia.
Ferouz's mother, Latifar, was reportedly flown from Nauru to Brisbane because she needed a caesarean section, and her baby was born in the Australian state prematurely.
Now she and her family could be forced to return to the offshore detention centre because of the ruling, while 100 other Australian-born babies to asylum seekers could suffer the same treatment.
Murray Watt, the lawyer acting for the Myuddin family, told the Brisbane Times that Australia's immigration minister Scott Morrison had introduced new legislation two weeks previously to rule that all babies born on Australian soil to asylum seekers should be legally termed "unauthorised maritime arrivals".
The judge on baby Ferouz's case stated that Australia's law deems any asylum seeker arriving in Australia as an unauthorised maritime arrival, unless they have entered the country on an aircraft, the paper reported.
Mr Watt said the amendments introduced to the Migration Act gives the government the power to remove the other 100 babies to live in "potentially inhumane" conditions in Nauru.
Maurice Blackburn Lawyers' team working on baby Ferouz's case has vowed to have the federal judgement "quashed" and on Thursday announced it is requesting an urgent hearing to argue for the child's right to stay in Australia.
"We'll be seeking an undertaking from the federal government that these children and families not be removed to Nauru until the appeal is heard," Mr Watt said.
Mr Watt is now lobbying the Clive Palmer, the leader of the leader of the Palmer United Party, and his senators, to reject the amendments.
"As a country, we can do better than this," he said. "It is now the responsibility of the Australian parliament to step up and to show some humanity."
Register for free to continue reading
Registration is a free and easy way to support our truly independent journalism
By registering, you will also enjoy limited access to Premium articles, exclusive newsletters, commenting, and virtual events with our leading journalists
Already have an account? sign in
Join our new commenting forum
Join thought-provoking conversations, follow other Independent readers and see their replies