Farmers in Australia dance in street in first heavy downpours after three years of drought
But with many facing bankruptcy, the rain may be too late to save this year's grain harvest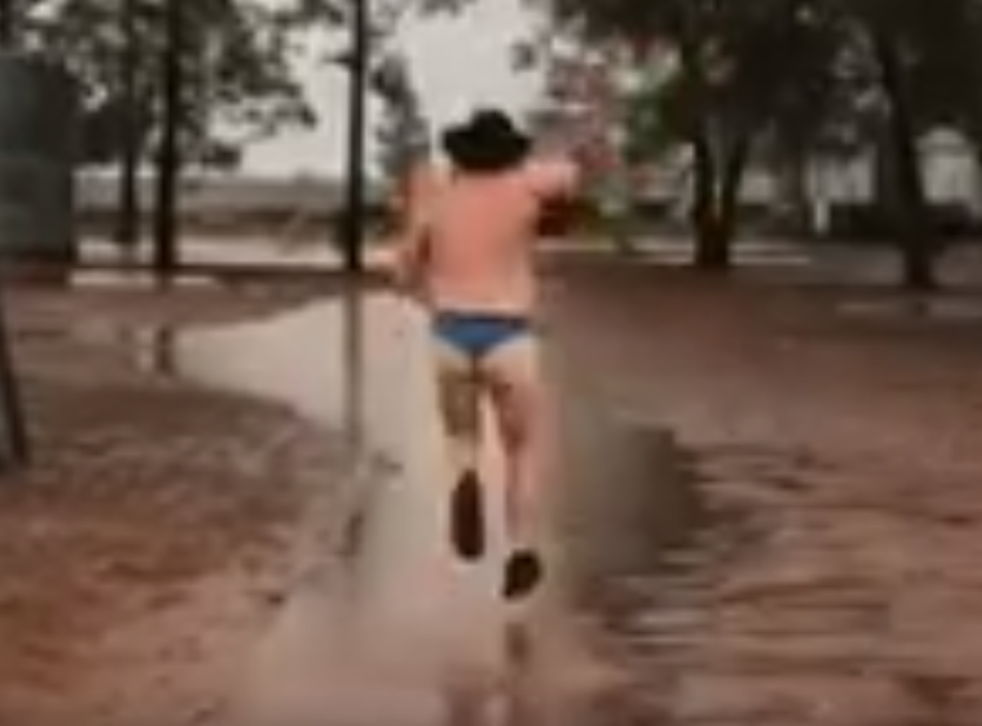 Farmers in Australia have been dancing in the rain to celebrate heavy downpour amid a record-breaking drought.
The heaviest rains in years have fallen across parts of the east coast, easing the desperate conditions that have gripped the southeast for three years and left many farmers facing ruin.
As pastures turned increasingly brown and parched, ranchers have been forced to buy expensive feed grains to keep their herds alive.
Fires have spread more rapidly in wildlife habitats in the east of the country because of the drought, and fish have died as rivers have been affected.
But after downpours at the weekend, one farmer was seen running into the street celebrating in just a hat and his underwear.
Australia's drought – the cancer eating away at farms

Show all 16
Another was filmed diving into a flood and swimming.
"This much-needed rain will certainly bring some much-needed relief and smiles across the country," said Oliver Gordon, who lives in Bourke, 500 miles northwest of Sydney.
Her father, Andrew was among those seen in videos on social media wading through waterlogged fields and rolling in water.
But experts say more rain will be needed to break the drought.
They say the rain may have come too late to save this year's grain harvest, due to begin within weeks, although the water will help cattle and other livestock.
Michael McCormack, Australia's deputy prime minister, warned that the impact of the drought would be likely to continue for years.
Support free-thinking journalism and attend Independent events
In the Murray-Darling Basin, Australia's most important agricultural region, rainfall averaged 887mm in the 34 months to the end of October – the lowest on record.
Additional reporting by Reuters
Join our new commenting forum
Join thought-provoking conversations, follow other Independent readers and see their replies