Australia heatwave: Mass animal deaths and roads melting as temperatures reach record high
One town endures the highest minimum night-time temperature ever recorded anywhere in the country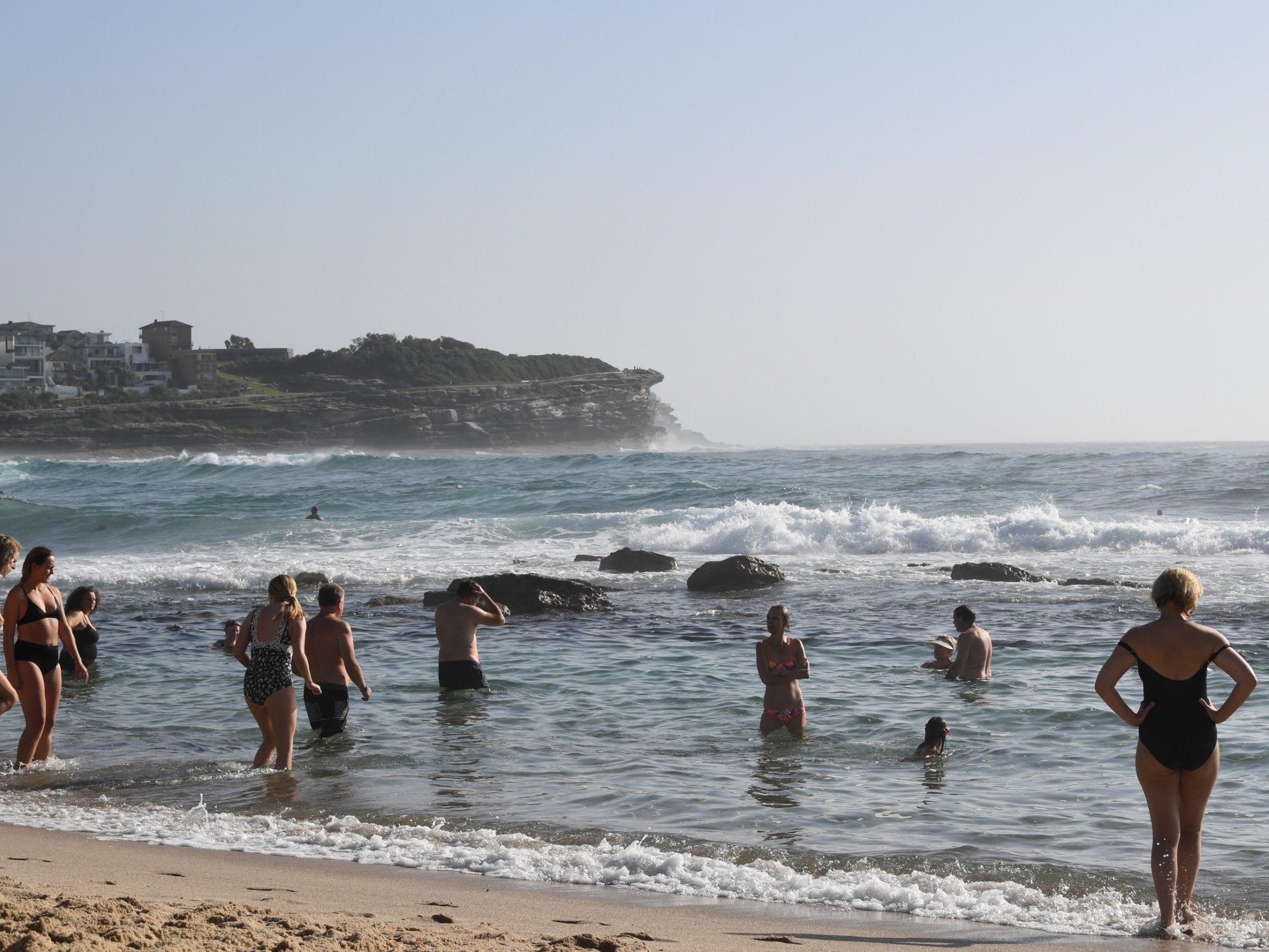 Roads melted and doctors warned people about heat stress as Australia notched five of its 10 hottest days on record amid a searing heatwave.
One town in New South Wales recorded a night-time low temperature of 35.9C – the highest minimum temperature ever recorded anywhere in Australia, the Bureau of Meteorology said.
The extreme heat, which has hit the country for a week, has caused dozens of bushfires and bat deaths on a "biblical scale" in Adelaide, South Australia. More than a dozen people in that state have been taken to hospital due to heat, reports said.
Temperatures soared past 46C in parts of New South Wales on Friday, setting new records.
The state's Bureau of Meteorology said a run of highest ever maximum temperatures were set in various places in the past few days.
The overnight minimum of 35.9C was recorded at Noona. "That's an all time Australian record for the warmest night at any time of the year," the bureau's Ann Farrell said.
New South Wales Health warned in a statement: "Signs of heat-related illness include dizziness, tiredness, irritability, thirst, fainting, muscle pains or cramps, headache, changes in skin colour, rapid pulse, shallow breathing, vomiting and confusion."
Officials have made an explicit link between climate change and the increasingly extreme weather being experienced by Australians.
The Bureau of Meteorology's State of the Climate 2018 report warned of "further increases in sea and air temperatures, with more hot days and marine heatwaves, and fewer cool extremes" and blamed global warming for the change.
It also said Australia's oceans were acidifying and sea levels rising.
An extreme heatwave affected the tropical Queensland coast just two months ago, in late November.
Forecasters have compared it to the nation's worst heatwave in 2013, when temperatures reached 39C for seven consecutive days.
The hottest day on record for Australia is 7 January 2013, when the national average maximum temperature was 40.3C.
Support free-thinking journalism and attend Independent events
Meteorology chiefs also revealed this week that Australia had its hottest December day on record last month and that it was also the warmest December ever, as the heatwave got under way.
A slight reprieve is forecast over the weekend before the heat starts to build up again early next week.
Join our commenting forum
Join thought-provoking conversations, follow other Independent readers and see their replies