Australian man dies trying to protect dog from venomous snake
Twenty-four-year-old died in hospital after trying to remove serpent from pet's mouth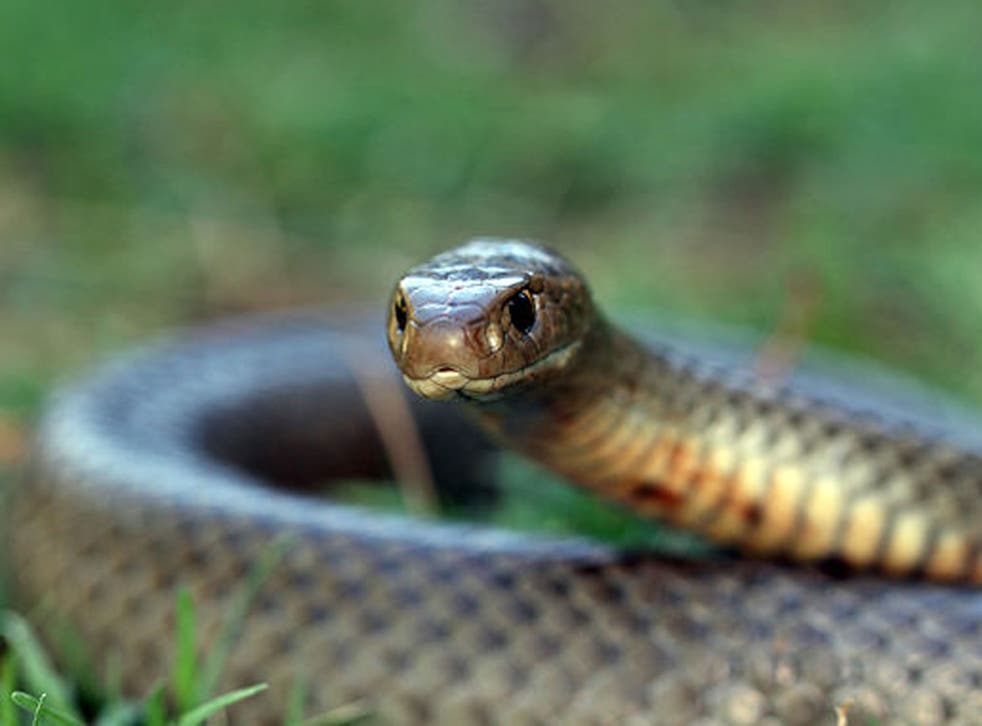 An Australian man has died after being bitten by a snake while trying to protect his dog.
The 24-year-old, who has not been identified, was attacked as he tried to remove the snake from the mouth of his dog at his home in Tamworth, north-west of Sydney.
He was rushed to hospital where an antivenom was administered but died within an hour of his arrival, according to police.
"He went to investigate his small dog barking and found the dog to have a small brown snake in his mouth," Sergeant Josh McKenzie told ABC News.
"He's then gone to try and separate the dog from the snake and was bitten on the finger."
Brown snakes are the world's second most venomous terrestrial snakes and among Australia's most deadly creatures. They are characteristically aggressive and are highly adaptive, frequently found in farms and urban areas where their usual prey is mice.
As many as 300 people are bitten by snakes in Australia each year, but there are few associated deaths. 18 people have died from snake bites in the country since 2011.
World news in pictures

Show all 50
Dan Rumsey, from the Australian Reptile Park in Sydney, said snakes only tend to bite when threatened and it was imperative to stay calm and seek medical treatment to avoid the venom spreading.
"Venom travels through your lymphatic system," he told ABC.
"You need to put pressure on the wound and the limb that has been bitten. Most people are bitten on the hands or ankles.
"As ridiculous as it sounds, you need to stay calm. That will slow down the circulation, getting to hospital as quick as you possibly can."
Register for free to continue reading
Registration is a free and easy way to support our truly independent journalism
By registering, you will also enjoy limited access to Premium articles, exclusive newsletters, commenting, and virtual events with our leading journalists
Already have an account? sign in
Register for free to continue reading
Registration is a free and easy way to support our truly independent journalism
By registering, you will also enjoy limited access to Premium articles, exclusive newsletters, commenting, and virtual events with our leading journalists
Already have an account? sign in
Join our new commenting forum
Join thought-provoking conversations, follow other Independent readers and see their replies